Cannabis Hyperemesis Syndrome(CHS) is Azadirachtin Poisoning (@tralawar's post reminded me to post this. Ty tralawar)
UPDATE!! This post was 2 years ago and I have met several people with true CHS since then. I've run across at least 3 people. My estimates are about 90% of the CHS symptom suffering population have issues with aza/neem. SO, Clean up your cannabis and see! No point in continuing to suffer, or suffering without cannabis, if your problem is entirely neem/aza related. (1/18/2019)
Azadirachtin Was First Synthesized A Little Over Ten Years Ago
It took me over three years to figure this out, I hope to help you prevent CHS in your house.
Man has used cannabis for thousands of years without a single sign of CHS symptoms. Azadirachtin gets OMRI certified for sale and BAM! Cannabis users suddenly start coming down with CHS. The labeling is for fruits and vegetables you can wash off, says you can use it up to the day of harvest and cannabis growers are using it that way. ARGH!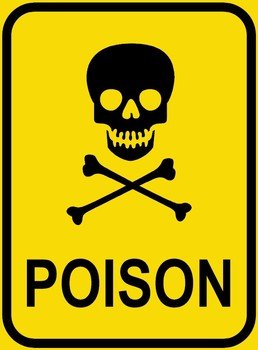 Azadirachtin Is Used in Many Products for Insect Control
Azatrol
Azamax
Aza-Sol
Align
Azatin
Turplex
And More (Check Labels)
CHS symptoms include:
Persistent morning nausea
Recurrent episodes of severe nausea and intractable vomiting
Abdominal pain (LOTS of abdominal pain)
Temporary relief of symptoms by taking a hot bath or shower
Cessation of symptoms when Azadirachtin use is stopped
Cannabis WITHOUT azadirachtin in it helps alleviate these symptoms to a great degree.
But What About Strains?
There are folks who will tell you it's "the new cannabis" being "Too Strong" which is causing CHS. I'm here to let you know that's not the case. This issue is strictly azadirachtin related and here's why.
I Used ZERO Pesticides/Organicides for Almost 10 Years, Before Using Azadirachtin Products
and ended up spending a significant amount of time in misery, and taking hot baths. I couldn't eat anything without nausea, not eating anything still caused nausea. The intestinal pain is intense, feeling like fish hooks were dug into my side, pulling backward, toward my spine. I had severely increased muscle tension, all over my entire body which pulled on painful areas of my neck and spine.
I ended up in the emergency room three different times for this. The more processed food I ate, the worse the pain and nausea became. I lost over 20 lbs and was unhealthy skinny for too long.
Life was AWFUL and I went through a massive amount of hot water, raising the gas and water bills quite a bit. Worth it for the relief, when you're unaware of the source of the issue.
I Actually Did Side by Side Testing, JUST to Make Sure
I treated one plant in the root zone with a root drench on the first day of flower. I sprayed 2 plants, one the first day of flower and one 2 weeks into flower. These plants all caused CHS with me and mild discomfort in others. Apparently I'm fairly sensitive to aza.
The CLEAN plants in the grow provided nothing but relief. Continued use of the clean cannabis made the CHS much more tolerable. I've continued to use clean cannabis and no longer suffer from CHS. The only time I have nausea and other CHS issues now are when I use too much cannabis from other growers, including dispensaries.
Raise Awareness, Spread The Word! Azadirachtin is Organic POISON for Cannabis
Cannabis seems to be a very good accumulator of azadirachtin internally. Once in the plant it doesn't seem to break down very quickly at all. Please let everyone who uses cannabis know about this.
Thank You for Reading!!!
I know this information helped me significantly. I hope it helps you or someone you know stop CHS or prevent it in the first place. Cannabis is AWESOME! Let's keep it clean. :)