first taste of the Pink Kush...
10 days ago, I cut off a small bud from my Pink Kush plants, and hung it to dry. I said in my post about it that it would be ready to test in a couple days. I decided to let it cure in a jar for a week after it was dry: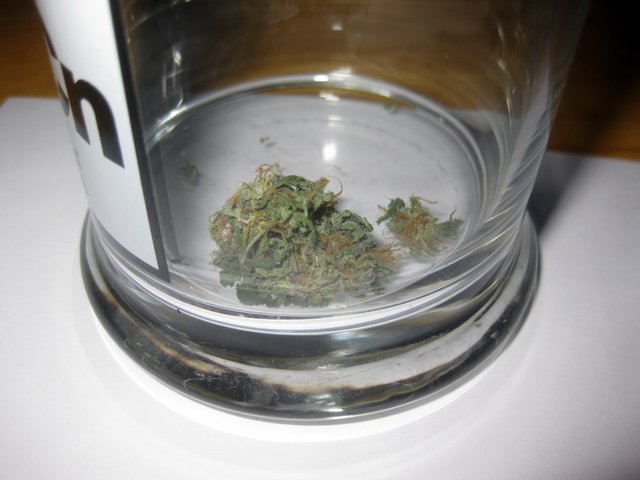 I trimmed off the "sugar leaf", and set that aside for making edibles when there's more: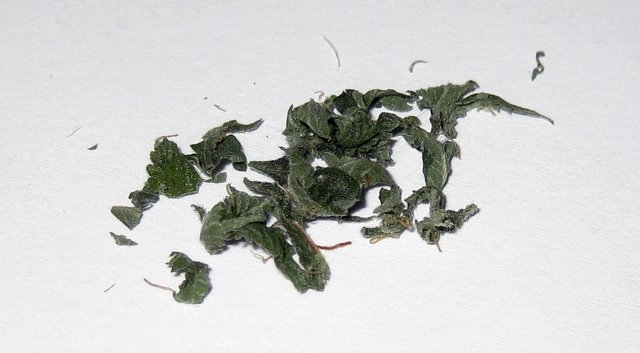 This left me with about half a gram of a sparkly and sticky organic buds: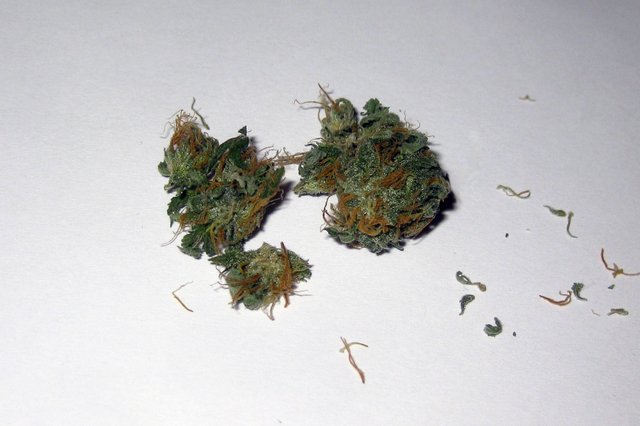 Once I hit the buds with my grinder, they poured out into a pile that had perfect rolling texture, and an incredible dank smell! The scent was like when they were growing - coffee and chocolate - but now with a hint of pine, and diesel. I was instantly excited and pleased, having spent many months caring for and loving these plants to see them through to this point. Smelling those terpenes and feeling the sticky dankness of that herb was a very rewarding moment.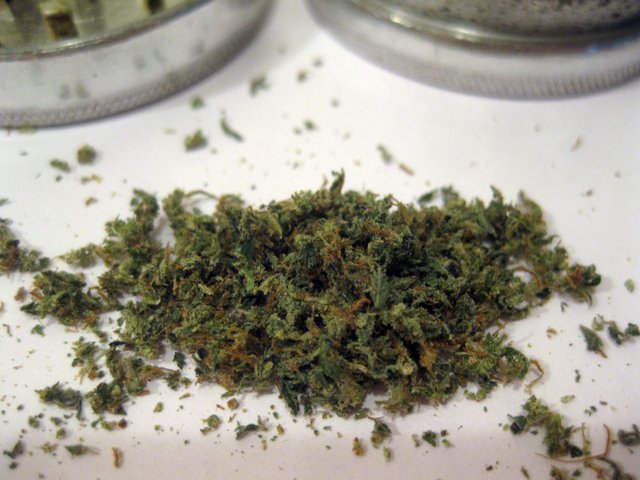 This bud was dried and cured early (and more quickly then I'd do normally). It's meant as a test, to tell me if I'm harvesting at the right time. I can already tell the timing is just about perfect, but to be sure, I grabbed an organic rolling paper and twisted one up: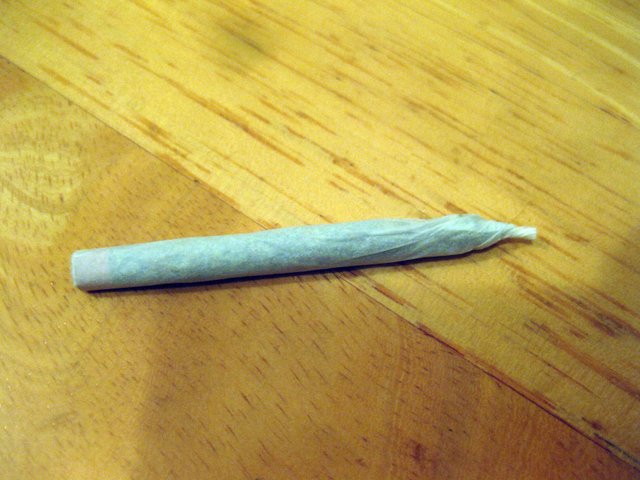 Small but mighty. You won't find the dankness like this in the "legalized" cannabis stores coming to Canada in 3 weeks! Not even for $25 a gram. Quality like this won't be available at any price in the legal regime.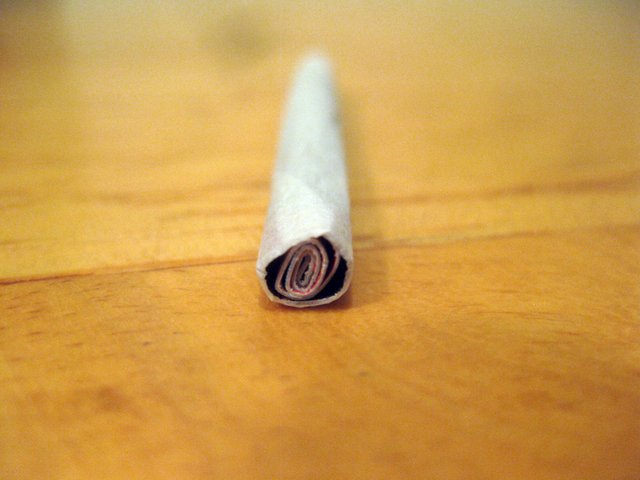 Once @MediKatie (the designated target of this medicine) has sampled it tomorrow, I'll let you know what we think! And stay tuned as I finish harvesting, drying, and curing the rest of the Pink Kush girls!
DRutter