I gave my wife a flower today
My brilliant wife @MediKatie is a cannabis patient, activist, and model.
I'm growing some Pink Kush cannabis for her. It will be ready in 1-2 weeks. But today, I gave her this flower - enough for a joint once it has dried.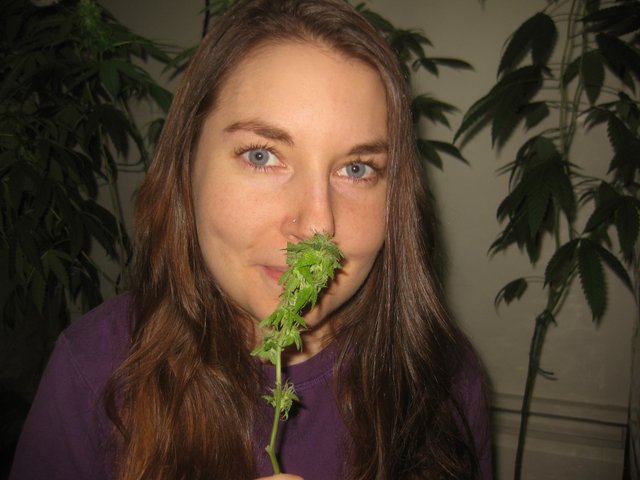 The flower is drying and will be ready to roll in a couple days. We're excited to find out what it tastes like, and how close to fully mature the plants are!
I am MediKatie's photographer. Together, we organize a team of Canadian cannabis models - @GirlsofGreen.
DRutter