Hello Steemit,
This is continuation from my last blog post. After debating if I even really wanted to quit smoking in the first place or if I just want more from my life that isn't related to cannabis in the first place. I've always had a love/hate relationship with cannabis mainly because I hate the idea of something controlling my life but I have mad respect for all the benefits cannabis offers and the good it does people. But I've decided it's time to quit for a lot of reasons then just those previously mentioned in the last post; it mainly comes down to me realizing its just time to stop. So to help out with the process and to keep me motivated on the progress I've decide to write a series on my struggle to quit Cannabis as promised. They say it takes 21 days of going cold turkey on a habit to kick it completely so I'm about to find out how true that is. Granted I know an addiction is not a typical habit to break but the good news is cannabis is just a psychologically addiction so most of it is going to be me balancing my life with fun activities and new hobbies to keep my hands busy. So here we go Steemit tonight is my final night of smoking and I'm about to fire up my last bowl tonight and begin the journey tomorrow morning will update soon!
I made this nice pretty quitting calendar to track my progress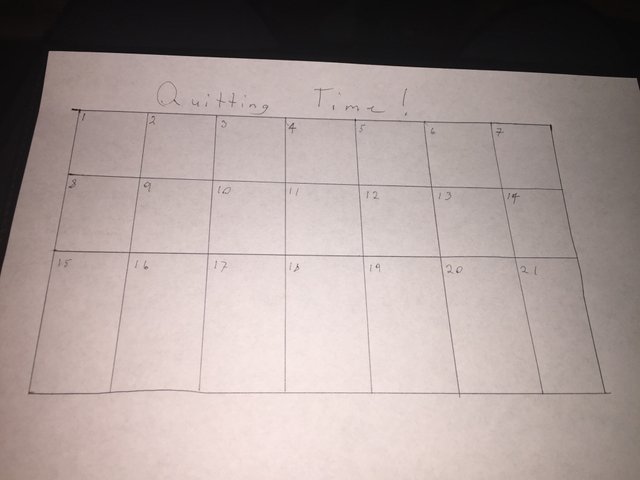 Here is the last bowl for awhile!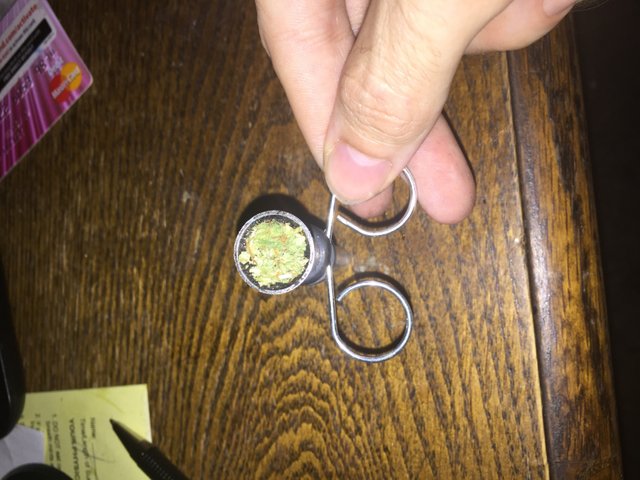 Wish me luck!