CBD:THC Tincture Fundraiser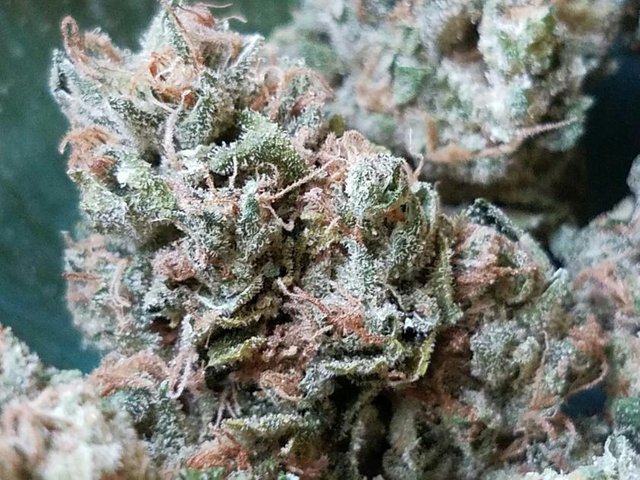 Ghost Of Mujahideen, from @rawpride.

Hello Steem! It has been a while, but I am posting today for an upcoming fundraiser we will be hosting on @greenhouseradio, for fellow Steemian, @creativesoul. No date is set yet, but we are aiming in a couple weeks from now. Until then we will promote, and ask for you all to check out this post here.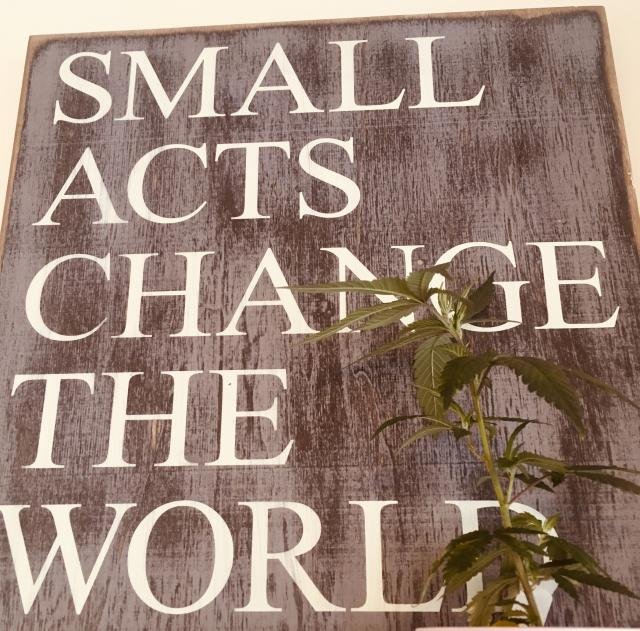 We all know things can be hard, and when you have something holding you back, it's even harder. Our dear friend battles with several neurological and autoimmune conditions...including complex regional pain syndrome, fibromyalgia, sibo, chronic migraines and along with them depression, ocd and anxiety. Cannabis tincture is what helps her with all this. We all know that insurance will not cover the medicine she needs. So she has reached out to us for help, and we have yet to turn down helping our fellow man/woman out.
Our goal is 300$

Ways you can help
Let's make Steem positive again.
The price is down, but does not mean we as people need to be down. Things are never perfect, but if we try, they can be close to it. Thank you for taking the time to read this post. If we don't at least try, we will never know what it could be.

Delegators: @alchemage, @abrockman, @amymya, @anarchy999, @ArtisticScreech, @awesomevolcano, @batman0916, @battleaxe, @billmega, @Bluntsmasha, @cannabiscurator, @cyemela , @darkprince66, @davedickeyyall, @deanpiecka, @derekrichardson, @dynamicgreentk, @dynamicrypto, @d-vine, @ELAmental, @elderson, @ericwilson, @fatkat, @foodforestbot, @fracasgrimm, @futuremind, @fknmayhem, @greencross @goldendawne, @hotsauceislethal, @jonyoudyer, @kid4life, @kimmysomelove42, @k0wsk1, @krazypoet, @luegenbaron, @mandyfroelich, @marksheppard, @mayb, @movingman, @msp-creativebot, @olafurthor, @pataty69, @pharesim, @paradigmprospect, @phusionphil, @prettynicevideo, @rakkasan84, @rawpride, @realkiki85, @runridefly, @SammoSK, @sgt-dan, @soluce07, @talhatariq, @tauras, @thelogicaldude, @underGRound, @qwoyn, @dylanhobalart, @yogajill, @wxzurd

Trail Makers:@jonyoudyer, @Bluntsmasha, @conradino23, @ELAmental, @netgodbeerus, @cannabiscurator, @realkiki85, @doctorspence, @darkprince66, @cannaqueen, @hiatus, @tilestar, @naturalfox, @canna-collective, @deary, @foodforestbot, @nikema, @Tafgongthe1st, @loryluvszombies, @spicedlife, @gjones15, @mrunderstood, @benzeta, @stoned2thebone, @cannafarms, @thegreenhouse, @cultivar, @brockmorris, @ganjagirl, @MadPotters, @chey, @growingassets, @the-haze, @skylinebuds, @gingy710, @growroom, @kootsmedtree, @cowboyblazerfan, @suheri, @imammudarifqi, @grow-pro, @winnerchris, @twirlspin, @pdxlove, @cannabis-news, @cannuration, @steem420, @socialmisfit, @ambiguity, @phoenixwren, @batman0916, @greenfooteCO, @ceattlestretch, @njweedman, @superwoman916, @movement19, @bengiles, @growroom, @elderson, @hemp-lord, @deadisdead, @coffeebuds, @gregorypatrick, @asonintrigue, @freedomtribe, @bembelmaniac, @mango-juice, @oh-high-mark, @stonerfeed, @kaz2305, @veteranforcrypto, @rebeccaryan, @bigriffsbongrips, @spicedlife, @kiefpreston.com, @dilwhosaskin, @argenisapaz, @sapphic, @paradigmprospect, @vegangod, @qwoyn, @borofreak, @sunnydays-r-over, @kawa23, @caperf35, @yogajill, @dynamicsteemians, @khackett, @zuculuz, @soundwavesphoton, @cannajess, @theywenttojareds, @moniroy, @offgridlife, @mjgeeks, @cannabisrawuncut, @cannacannacanna, @koh, @ghro, @kennyboobs, @forstellaford, @eatmeat, @ssdgm, @too-short, @turd-ferguson, @npcvegantifa, @sharkmonsters, @uptoker, @theduskinus, @highdoulikememes, @buysmoke, @em3di, @vaporrhino, @prettynicevideo, @props4crops, @mary-jane, @badasshomelife, @highroadseeds, @cody758, @fixedbydoc, @pennsif, @samuelbooth86, @twistedcheshire, @hashkings, @tyler-ai, @annitakoxx, @midgeteg, @steemitsmokeout, @moneymind420, @appalachain, @stickyfingerz, @girlsofgreen, @guysofcannabis, @cheaphomegrow, @thehempinghand, @heatherhemp, @chey, @seeker214, @goodcontentbot2, @justinashby, @holysmoke777, @hippyman, @ogmike, @tribe-alive, @peace-love-happy, @GanjaGrrl420, @bjseedcompany, @smoke-grow-cup, @thehempcoin, @drutter, @steinz, @dejan.vucovic, @trevado, @melanson, @anarchy999, @cryptohustlin, @steemvpn, @natha93, @mondoshawan, @artaxx, @exterminio08, @ghosthunter1, @qwoyn-fund, @tribevibes, @dracusone, @greencross, @jeffjagoe


| | |
| --- | --- |







Hit that banner, to come network, and chill with like minded people.