Today 1000 bottle labels arrived in the mail for this years Anonymous hemp sectors "wet the whistle" event.
What is "wet the whistle" you ask? Wet the whistle started three years ago when members of Anonymous hemp sector Melbourne decided that, instead of handing out flyers about the wonders of cannabis like they normally do, why not get some labels made up, stick them onto some bottles of water and hand them out to people. You get a few funny looks when you are handing flyers out, but with free bottles of water on a 38 degree day, everyone is all smiles!
The first year, we printed our own labels on green A4 paper, cut them all out and stuck them to around 250 bottles. What a mission! So we decided then and there that the next year we will raise some cash and buy some sticker labels. On top of that, the event was such a sucess, with all the water being handed out in less than an hour, that it was decided we would up the ante and get 1000 bottles for the next year. And so we did, and have been since.
Wet the whistle will be held at Flinders street station in Melbourne on the 17th December between 1300 and 1600, depending on how fast the water runs out!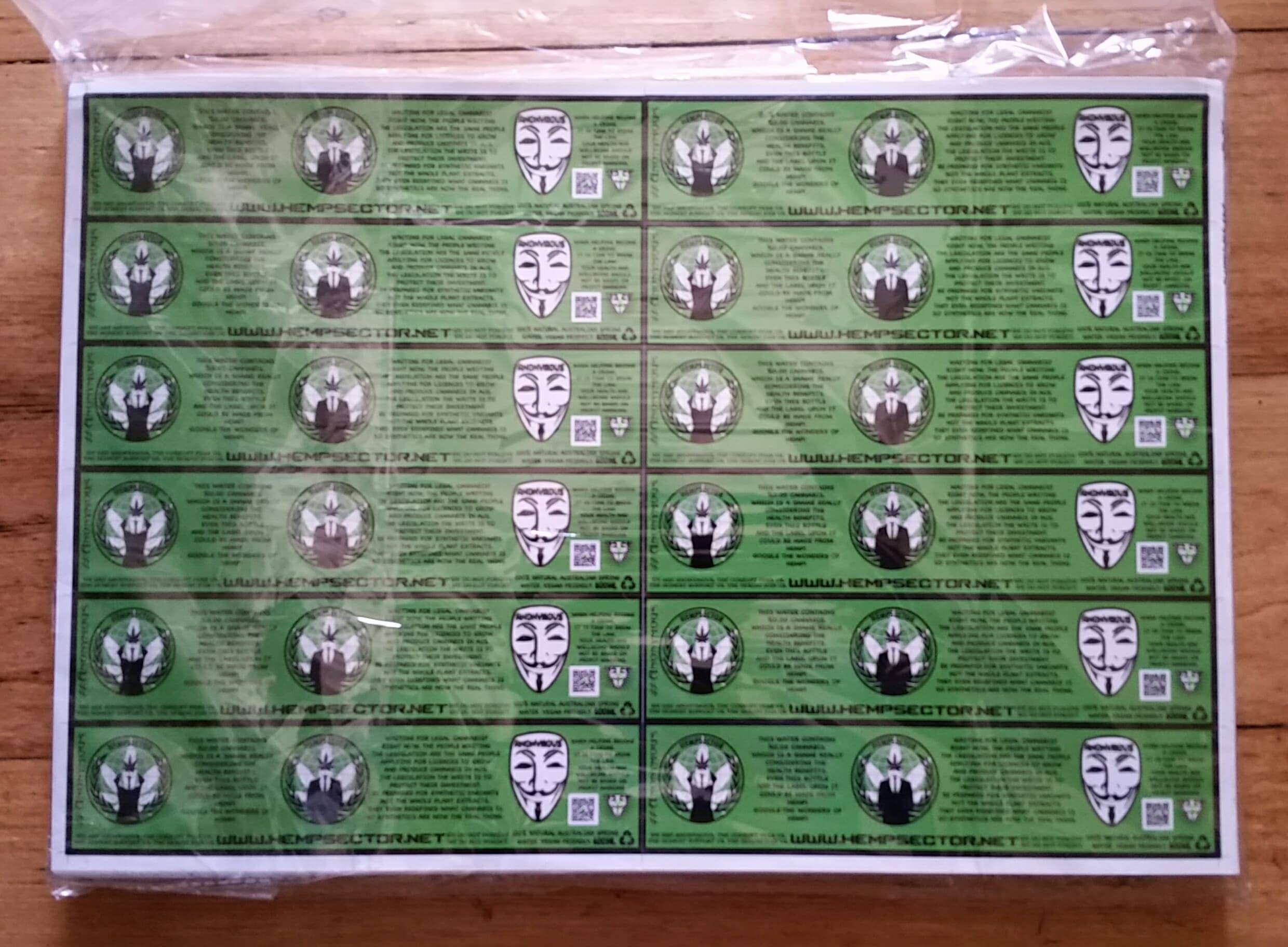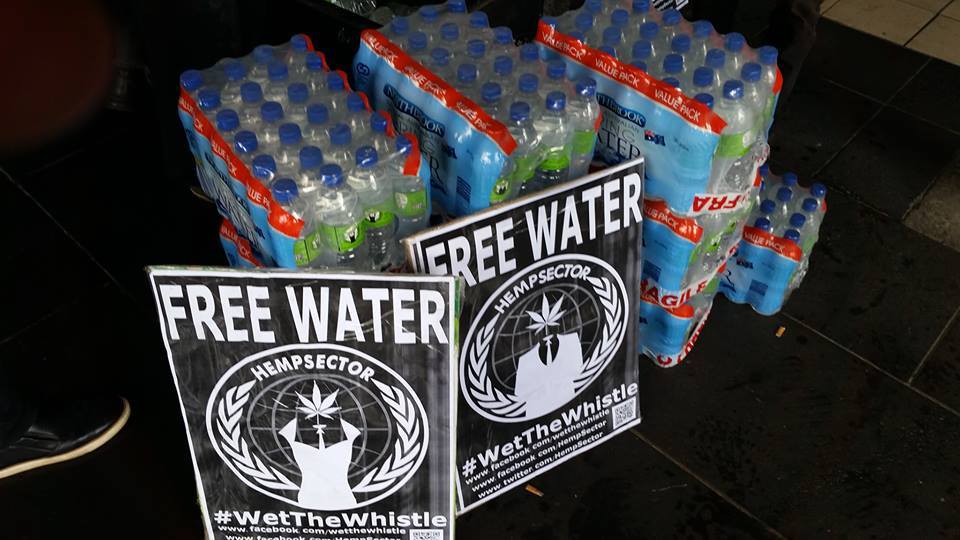 Thanks for checking out my post. Until next time... To the budcave!