Hey hey hey everybody!
Yesterday was truly a revolutionary day on our farm, Tapalou Guilds.  We harvested our first hemp crop, a variety called BaOx from Centennial Seeds in Colorado.  Wow.  What a gorgeous awesome plant.  This variety was bred to be high in Cannabidiol, or CBD, a compound that has tremendous medicinal benefits without any psychotropic effects.  Can you say miracle plant???
The more I learn about hemp, the more I am amazed.  The uses of hemp and cannabis are awe-inspiring, from medicine to fuel to food to fiber, just crushing it along the way with its beauty and elegance.  I'm telling you that going out to the field and wrapping my arms around these plants created a strong sensation of euphoria that really brightened my days.  I am sorry to see them cut down, but this is the cycle of life, and they will be used with the respect they deserve as their healing energy finds its way towards those who need real medicine from the bountiful Earth.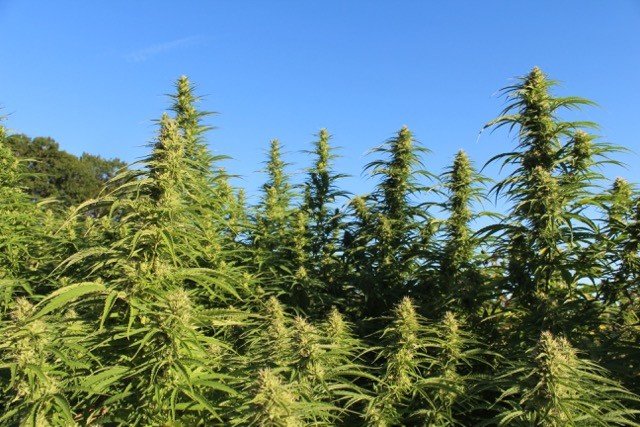 I'm looking for suggestions for processing ideas.
Ben, my partner in this endeavor, and I are likely to sell some of the dried buds once they have cured, but we also want to take some of the harvest and experiment with it and work towards developing a strong product.  So I'm curious about what you all might think about extraction methods and or value-added products.  In the mix right now are infusing coconut oil, butter, and honey.  Let me know if you have any thoughts, whether from practical experience or from whimsical input via the universe.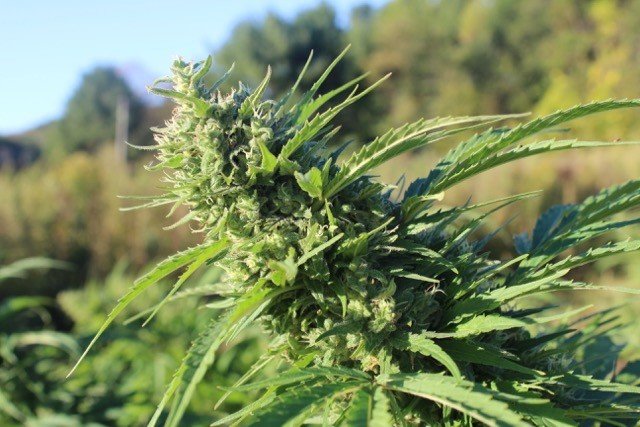 It was a gorgeous Vermont autumn day, culminating in a Full Moon last night.
I started in the morning with my camera set up on a tripod to take some nice pics of this year's crop on its final day in the field.  A couple quick corrections from the video:  These were started on March 6, so harvesting yesterday, October 5, put them juuuuust shy of seven months.  Also, we started with 56 seeds and then selected out the males as they exhibited their sexuality, leaving us with 27 female plants.  The girth of the stalks is remarkable for an annual plant over one season.  Once the plant has dried and we strip all the buds and leaves, I am planning on using the stalks to make some biochar.  I have a feeling that I could make some beautiful char that will then become a soil amendment for growing other crops.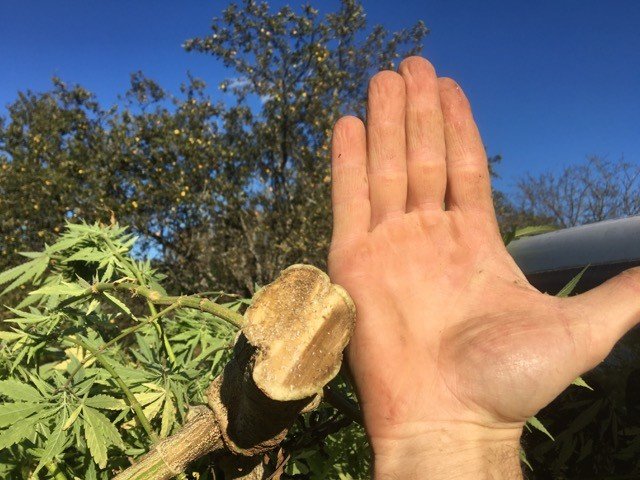 It is a wonderful thing to grow something that has multiple output streams - medicine, soil improvement, joy.  Hemp lends itself to versatility and creativity like no other plant I know of.
Well, I could go on and on, but I'll leave you with this photo collage.  Enjoy!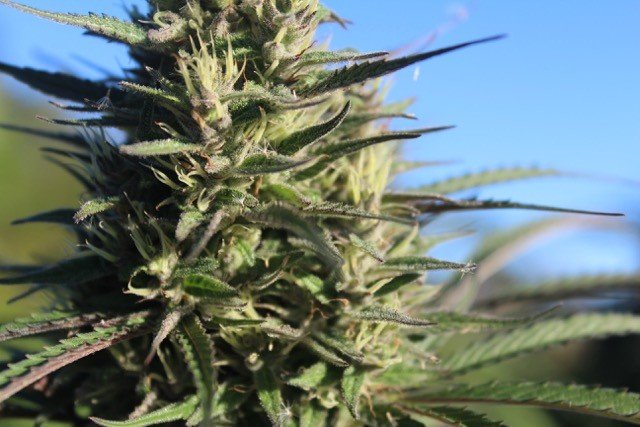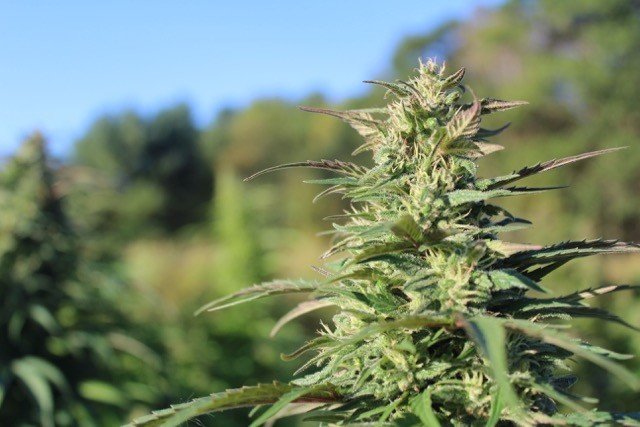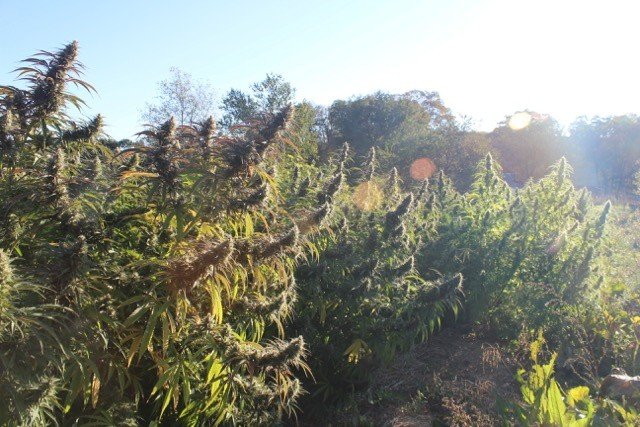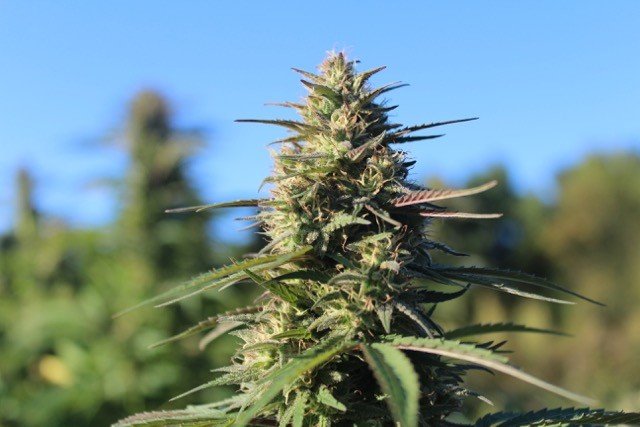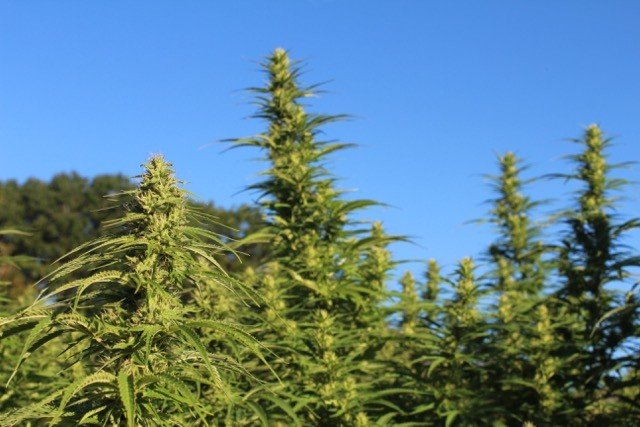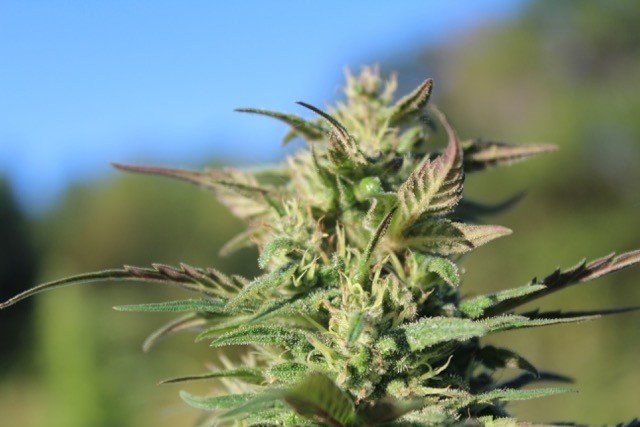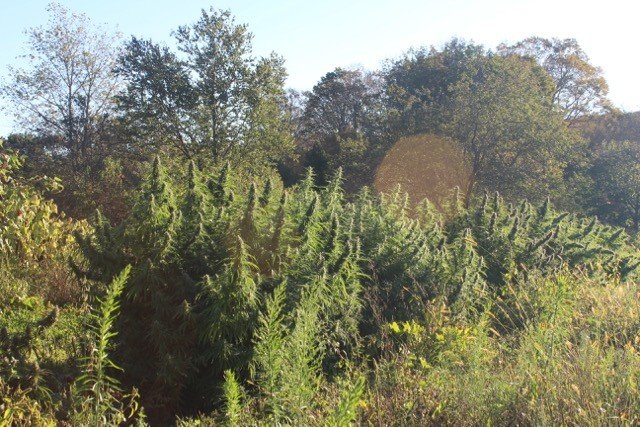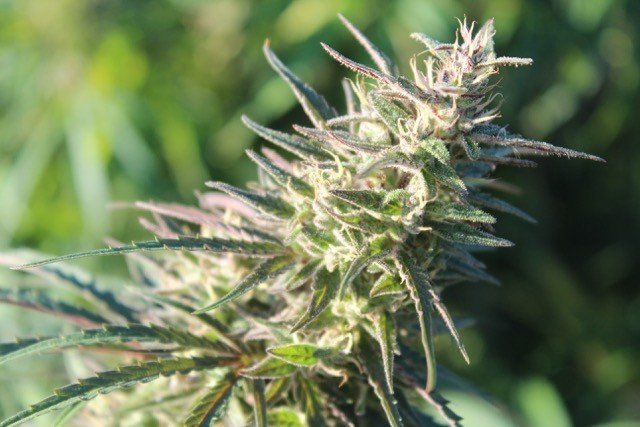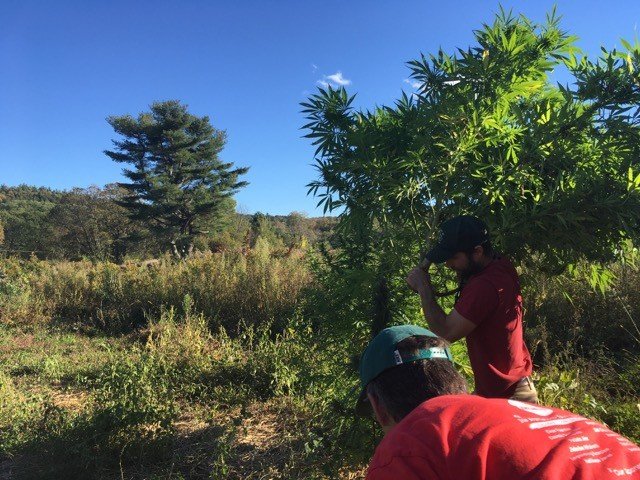 Ben and I in our hemp harvesting uniforms. Color coordination is important!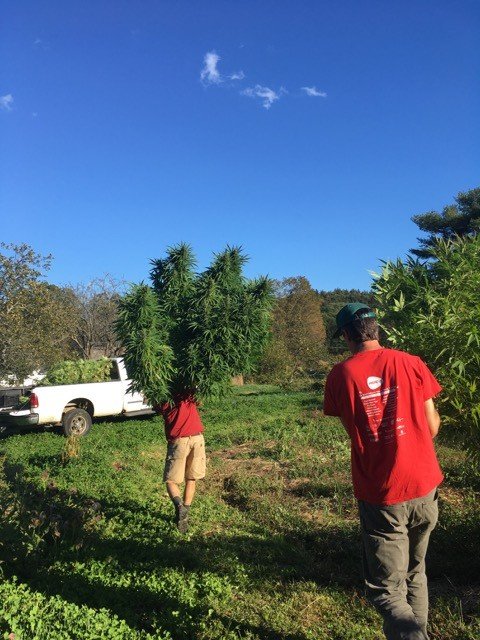 You know we didn't plan that, right? Cannabis on the brain leads to unintended synchronicity.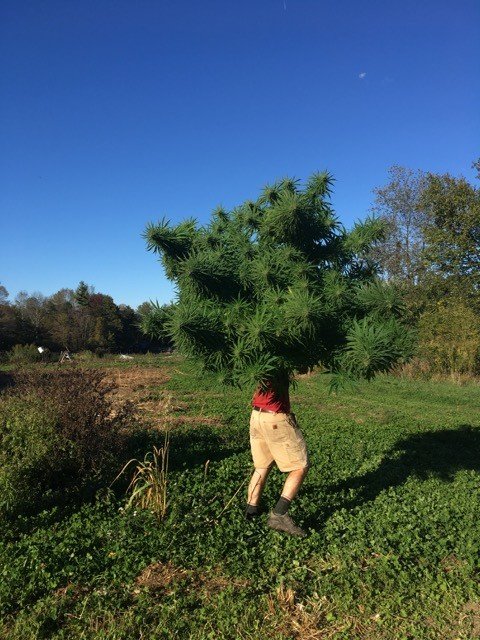 My favorite pic from the day. I feel like I could step into a Jim Henson story.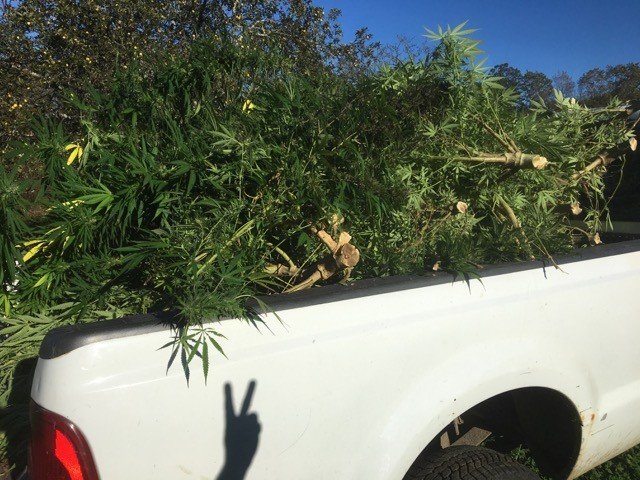 HEMP FOR PEACE!!!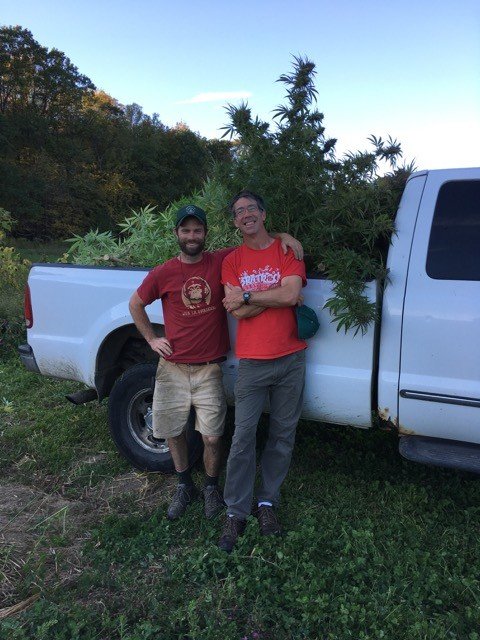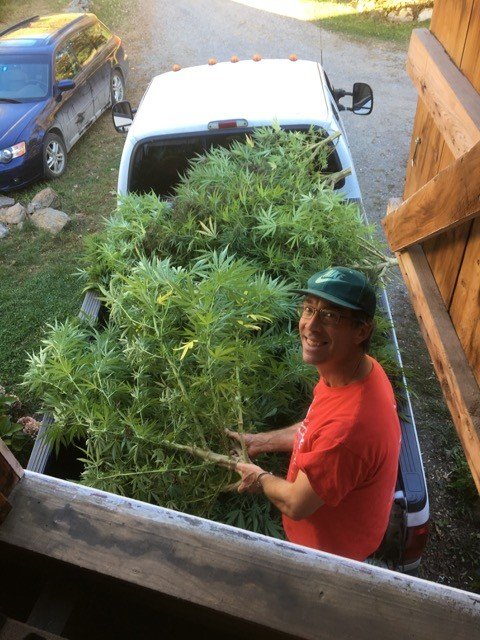 Using the hay loft door to bring hemp into the barn for drying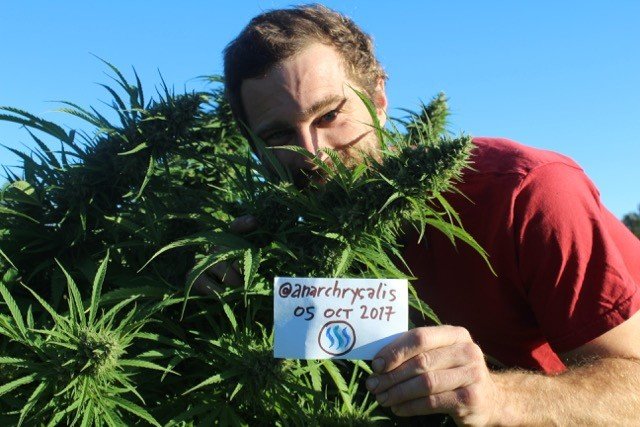 Yes, it's me! Thanks to all of you who create and consume content on this amazing platform. Keep spreading truth and love for a more just world!
All images taken by me or my team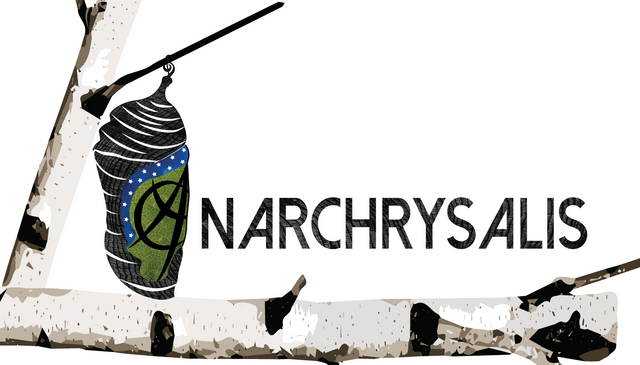 Logo created by @loughneye