🔥 The Flame That Kept Me Going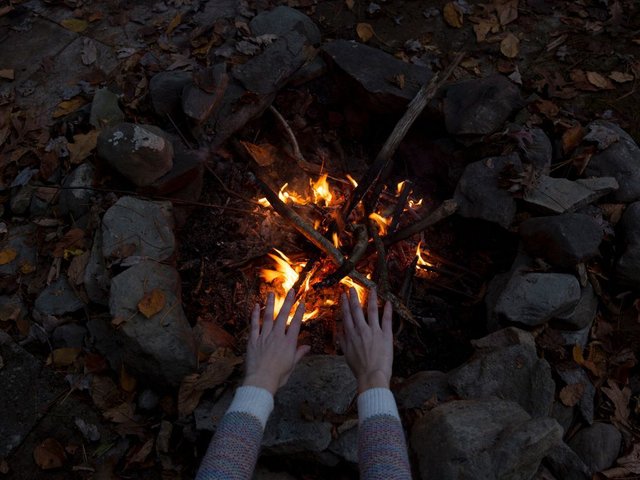 Three days have passed. Civilization is nowhere near.
I can't go back right now. All alone on top of this mountain. I keep on denying the fact that I'm scared. Terrified actually, but for different reasons.
I can't believe things happen this fast. At this point, it seems that giving up is the easiest choice. Next to running away.
What am I even scared of? Almost everyone goes through this.
The sun is setting now, it's gonna get cold and I should be preparing to turn in for the day. I started a campfire with my fire starter knife. Good thing there were some pieces of wood nearby.
I opened a pack of biscuits and a can of beans. As I ate my dinner, I kept looking at the fire and thought how hard its life is, if it was a living thing.
A campfire could easily die and it had all the reasons too. The firewood was not dry enough, oxygen is low at this altitude, to name a few. But once it was started, it kept burning up its fuel and fighting for its life.
For me, life has been easy. What's my excuse? Then I decided that I'll fight and keep going.

Feeling inspired? Write your own stories with Unstories.cc.