It's A Great Time to Claim Your Byteball Steemit Users! How-To Claim Step by Step + Screenshots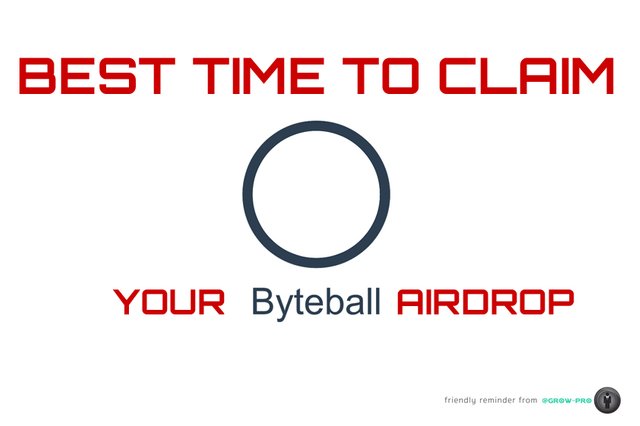 If you are a Steemit user who has not yet claimed your Byteball - NOW is the best time!
This one was specially formulated for
@artemisnorth
and all who wish to grab those Byteballs!! 😋
Byteball is offering GBYTE to Steemit users who attest their username and the rewards you can receive are based on the reputation on Steemit. If you have not yet claimed your Byteball, this is a quick tutorial on how you can claim your rewards!
The Process Has Updated:

⛔️ NO Steemit accounts created after July 12, 2018 are eligible for this airdrop reward (due to abuse)

⚠️ Steemit accounts created *after* July 12th can still earn by referral rewards, but not attestation rewards

❗️ Attestation Rewards for Reputation levels 30-40 & 40-50 were halved

Current Rewards:




❗️Reputation 30 (min to qualify): $5 reward




❗️Reputation 40: $10 reward




❗️Reputation 50: $20 rewards




Reputation 60: $80 reward




Reputation 70: $160 reward
To Claim Your BYTEBALLS, You will need a Byteball Wallet
Simply click the link below to download the wallet. Note: the link is a referral link and this particular airdrop requires an already attested user (that's me) to provide the wallet link. I will receive rewards based on each reputation of the user that signs up - the higher the rep, the higher the rewards for the both of us!
To download the Byteball Wallet & get started claiming your airdrop - simply use my link below:
The Following Steps Were Shared Previously in A Post of Mine:

Once You Have Your Wallet Open:

SELECT "BOT STORE", Then Select "Steem Attestation Bot"




OPEN CHAT WITH STEEM ATTESTATION BOT

BOT Will Prompt You With Instructions

Reminder: Half of the reward will be immediately available, the other half will be locked on a smart contract and can be spent after 1 year.

To Begin - Send the Bot Your Address

After You Select "INSERT MY ADDRESS" - Click "SEND" (paper airplane button)

Sign in via Steemconnect with the link the bot provides - this is a safe way to connect your Steemit Account and Steemconnect does not save your keys. **You will need your private posting key ready. To find that, simply navigate to your Steemit Wallet > Permissions > then you will need to click "SHOW PRIVATE KEY" next to your POSTING key - simply select, copy, paste that into Steemconnect. It will prompt you to close the window and return to your GBYTE Wallet if you have completed this step properly.




Back in your GBYTE Wallet, Follow the Bot Instructions to Complete - Select Public

Process Complete! Congratulations!!

You should get a message stating that your attestation is complete and you will also get a link to verify your attestation:

Now your steem username is attested, see the attestation unit: https://explorer.byteball.org/#gblgesHQ3bSoJAmX0pP+pbe+WeuBJ/K3h3YNlBI97+U=

Don't exit the Chat Bot Yet! GET YOUR REFERRAL LINK:

Don't forget that THIS LINK IS KING! It is the only way to get Byteball Referrals at this time

https://steem-byteball.org/#JIBCMLOKLO26JAMKA36OCNPAZCJ4ZSDD = my referral link.
JIBCMLOKLO26JAMKA36OCNPAZCJ4ZSDD = my wallet address
https://steem-byteball.org/ + # + address = Ref link
So you can also make your referral link by adding your wallet address and "#" to the link to recreate your ref link without going to chat bot for reference.
That's it! I claimed $80 worth of Byteball (GBYTE) and it was easy!
Now, that was also a few weeks ago when the price was nearly 3x what it is today. So... I want to inform users who have not claimed that NOW is the BEST time to claim.
Why now? Since the price of GBYTE is about $55 currently, a user like myself of rep 60, who's claiming now, would actually receive more Bytes because of the dollar amount. That's right! $80 is $80, but my $80 has decreased substantially, while a similar rep user could claim now and receive nearly 3x more than I did weeks ago. It is a great time to claim your rewards and had I foreseen the crypto-beat-down coming - I'd have preferred to wait! Oh, but I am ever grateful and happy that I got anything at all.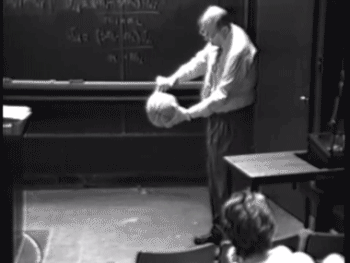 Confused about what to do with these new balls of yours?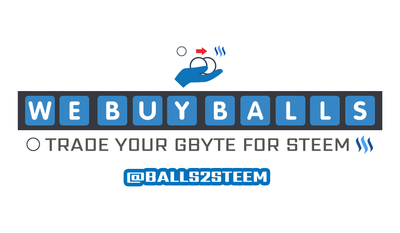 Click to Visit @ball2steem and STEEM your BALLS Today!

Click to READ @balls2steem INTRO
Helpful Resources:
And Remember... Nobody Can Say That Steemians Don't Have BALLS!!
HODL those balls high and proud, my friends.

May the rewards always be with you. Steemit is a platform with massive potential but without the community, it can be nothing. All of us make this place what it is, what it will be and what it has the potential to become. I appreciate the love that the Byteball team has shared with the Steemit community and hope to help that spread far and wide.

If you know a friend who has not yet claimed their rewards, hopefully,​ this article has helped you to get your referral bonus to share with them and also provides some guidance on how to complete this process. The original post by @punqtured received so much activity in the comments that it was taking users several minutes to load the page (if at all).

Thanks to @jackmiller for helping to get this fun new initiative jump-starte​d. We are looking to bring many new surprises to this platform very soon. Thank you for reading and if you found this helpful and/or entertaining - please let me know in the comments!
---
How to Claim Your Byteball Airdrop • Easy Step-by-Step Tutorial + How to Find Your Referral Bonus Link
If you have questions - just ask! There's a ton of community support here on Steemit. We are all learning together!


click to visit @witnesspage on steemit, managed by @jackmiller