Thursday is Butterfly Day and Insect Day Giveaway- Week 40
Hi everyone It's that time again...Thursday is Butterfly Day and Insect Day Giveaway- Week 40! Gather around the Insect Pub to see butterflies and other insects from around the world, and to make new friends. Post your butterfly and other insect photos, or art work for a chance to win Steem. 1-Steem for art work and 1-Steem for photos. If no art work is submitted, then 2-Steem will be give away for photos. Entries will not be judged and winners are chosen at random. You have 6 days for entries in this post and then a new one will begin. Thanks so much for all of your amazing photos photos and art work which I have enjoyed immensely. The winners for Week 39 are: @digital-nature, @sketch.and.jam, @gertu and @lenasveganliving. Congratulations!
Here are the rules for the Giveaway.
1-One submission per person per week.
2-All photos and art work must be your own work. Photos and art work from the internet will
not
be accepted.
3-Make your own butterfly or insect post and use one of these tags:
#butterflyday
or
#insectpub
.
4-
Important! To be entered in the giveaway, you must put the link to your post in the comments below.
5-Upvotes to this post is not necessary but is greatly appreciated, and might allow me to give away more prizes.
I am looking forward to seeing your entries!
Here are my photos for today of the Spotted Cucumber Beetle.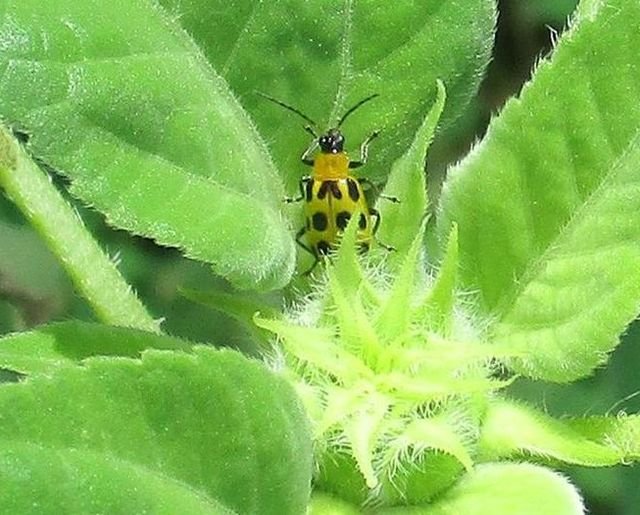 The Spotted Cucumber Beetle (Diabrotica undeciumpunctata howardi) is a destructive beetle in vegetable gardens. It is a yellowish-green color with 12 spots on its back and is 1/4 inch long.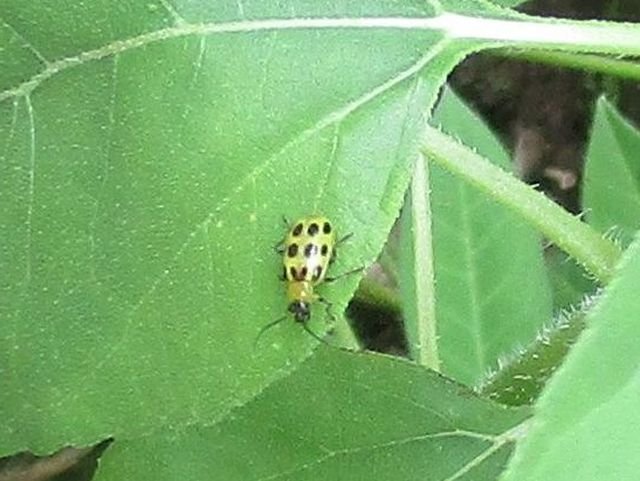 You will see these beetles when the temperature gets warmer in mid-spring and all through the summer. It is the larvae of the spotted cucumber beetle that does the most damage. The larvae, called grubs chew on the roots of cucumber, melons, beans, squash and pumpkins. They also feed on the roots of corn which has given them another name; Southern Corn Rootworms.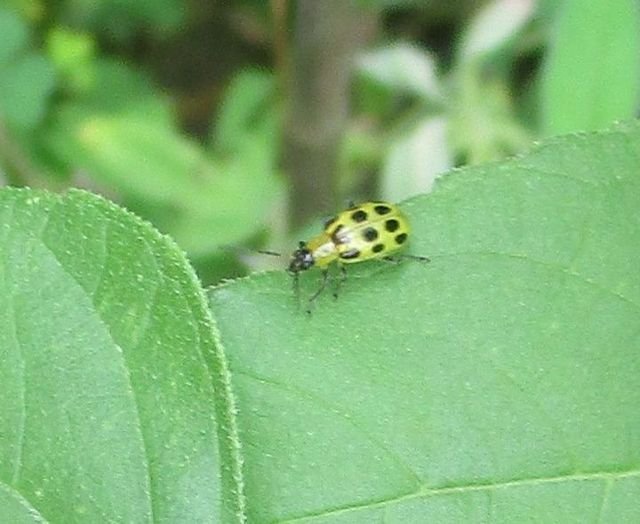 Adults feed on seedlings, foliage, fruit and flowers.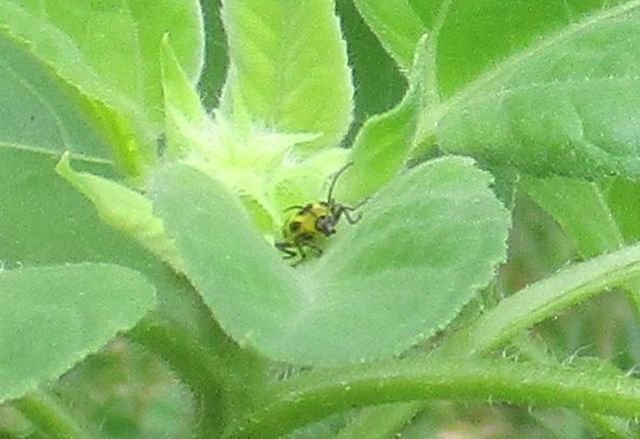 Yay! I captured its tiny face! Don't squint too hard.
Thanks for stopping by!
All photos are my own.
Information Source: entomology.ca.uky.edu, insectidentification.org
Are you looking for another caring community where your creativity and imagination can run wild? A place where you have the opportunity to win prizes for your participation? Are you looking for support or for a place that you would like to support? Then head on over to the Freewrite House and have some fun.