Hello friends, greetings to y'all.
How was your day today?
Am sure it went splendid. But as for me, it was hectic because I had work to do and assignment to complete for my sister in high school.
I went to the market today to buy textbooks for my younger sister in high school which are, financial accounting Commerce and marketing textbooks. I was bargaining with the seller, when I went through the section of novels then I spotted host novel by Stephenie Meyer.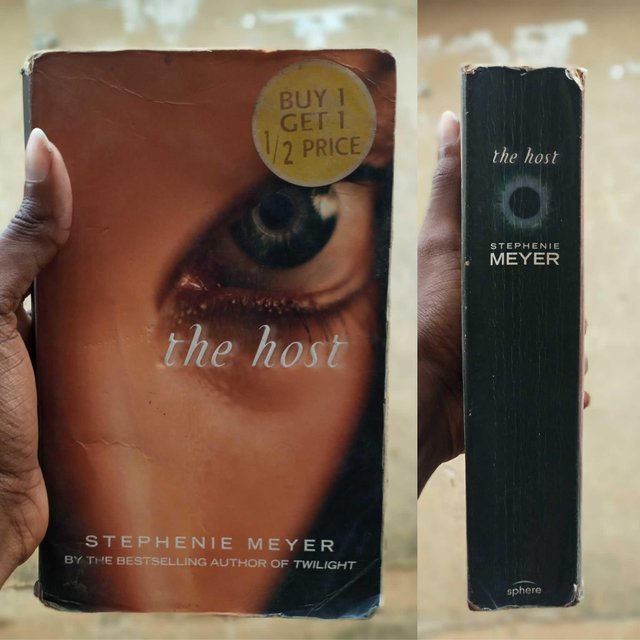 The seller was like, it's not a small book for young ones. I was like "excuse me, I know the author Stephenie Meyer and I have her sega collection at home which are Twilight, New Moon, Eclipse and Breaking Dawn.
Then one of the sellers was like how do you guys read big books like this because, for me I've been trying to finish one small book like that, but I can't. Then I told him reading is for me. I do read books like this. She was like "you are literature student right? and I said no. I'm not I'm a science student and an aspiring health practitioner. I told her my reading goals for this year and they were all stunned and was like wow. Then her brother said I tap into this reading spirit and I laughed.
At the end I bought the book even though it was second hand and I was happy.
I won't be reading it anytime soon because have got academics at hand.