Happy, Guess What?
Hello friends, greetings to y'all and happy weekend to y'all with a gleeful vibe.
So guys I'm here to talk about something new I tired out yesterday.
I started listening to audio books.
I've always wanted to listen to audio books since you all know I'm a bibliophile and trying all method of book reading is definitely for me. I wasn't able to because you need to subscribe to it (I use scribd) just like Netflix. So I left my account since I wasn't haven't the resources to do that. But yesterday I used a new payment method I opened recently because of it and then it worked out.
With unadulterated I immediately checked on the books I've always wanted but I couldn't get them cos I don't have the money to do so.
It then happens I settled for the book titled An American Marriage by Tayari Jones.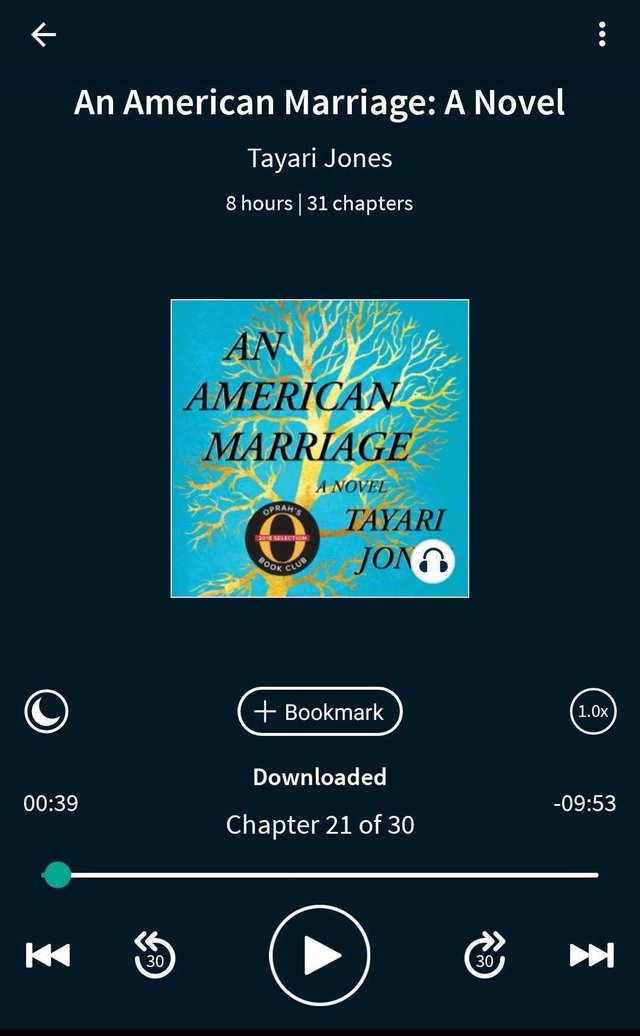 It has 31 chapters and I'm already at chapter 21 as of the time I'm writing this.
The book so far is a heavy novel in the scene that you have to a pause and breath.
Imagine you going to prison for 12years for a crime you didn't commit only for you to come out after 5 years and then meet your wife getting engage to another man that happens to be your friend.
I've been curious, melancholy, happy, I'd would just say mixed feelings but I'm enjoying the read and I would definitely get the hard copy of the book when ever I can because books like this need to sit in my mini library.
Have a wonderful weekend. Don't forget to have some fun and rest.
With Love....