One of the interesting thing was looking at people's appearances around the stage.
There were lots of people there.
They showed me different types of interesting.
The most interesting features were the monks and the nuns.
The life of the monks and the nuns looked like very mysterious for me.
There lives seem to be different from that of the ordinary people.
Because they abandon everything they had. We, ordinary people, think they must be different from us.
So looking at the monks and the nuns was kinds of interesting.
Below are their appearances.
Some monks put the white towel to protect their head from the Sun.
It was looking humorous.
Some monks and nuns were taking the photos of the rituals.
In other place, there was a man caring the food for the ritual.
It looked very heavy, but he carried that box by himself.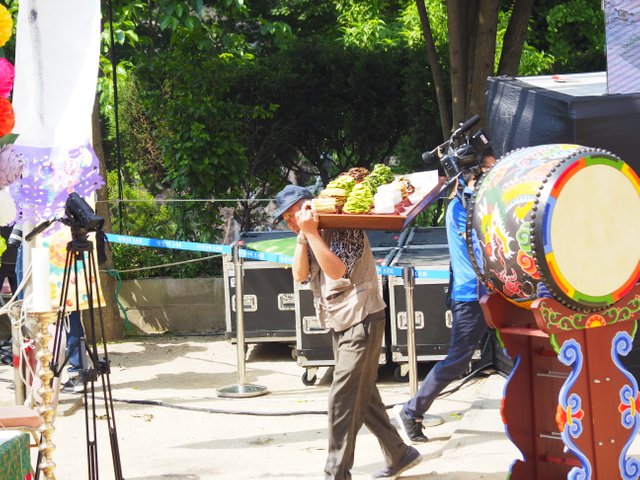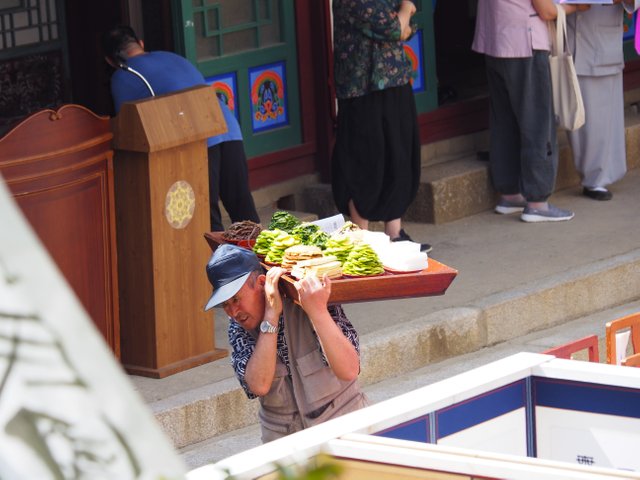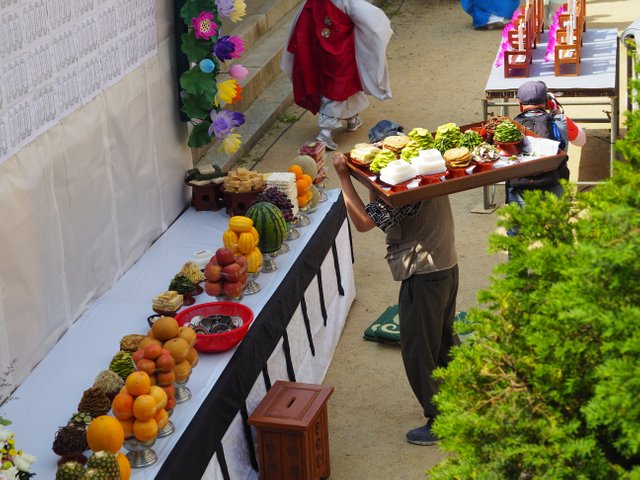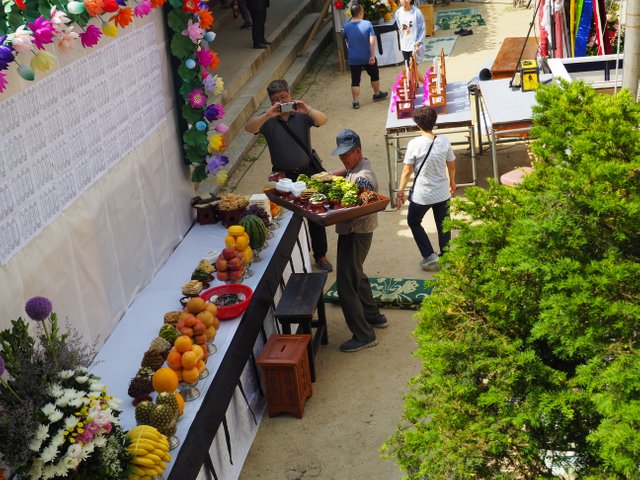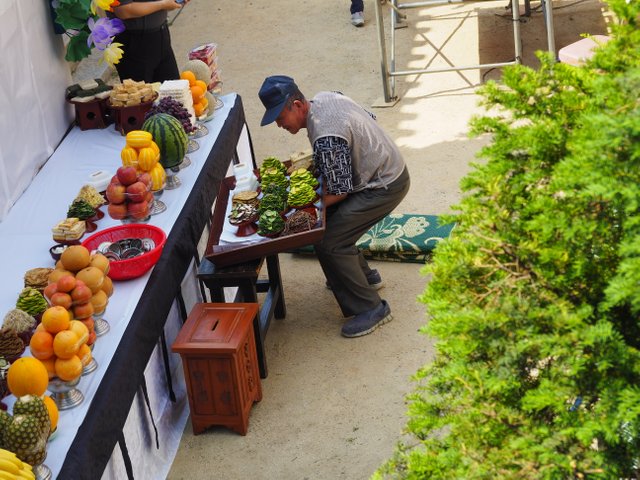 The candidates for the local election were busy to introduce themselves for coming election in the ritual stage.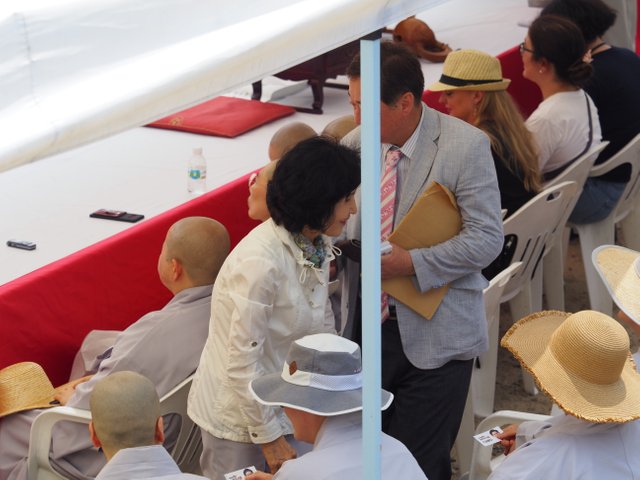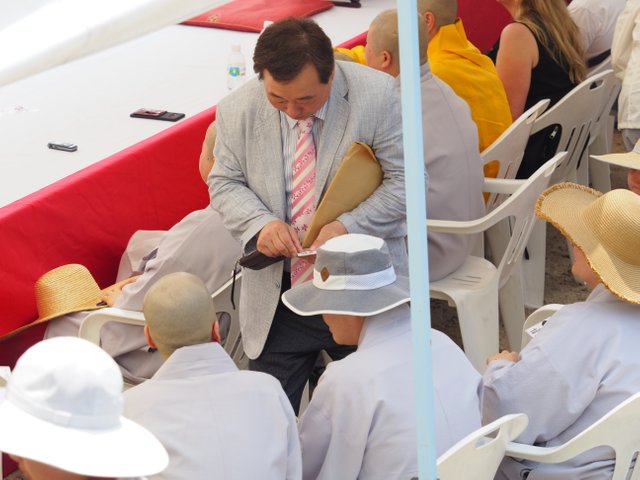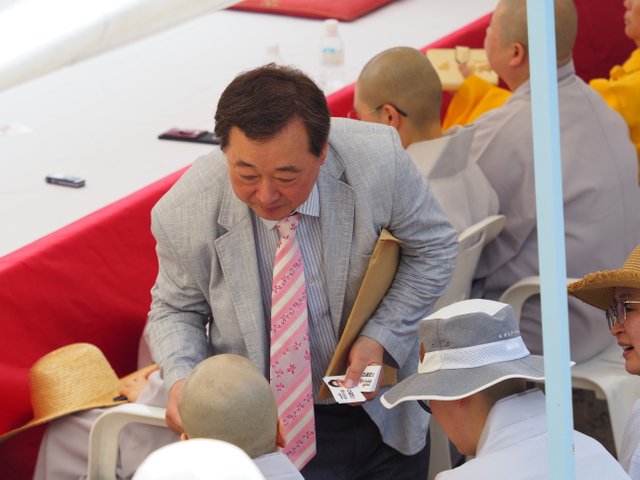 Election must be continued.