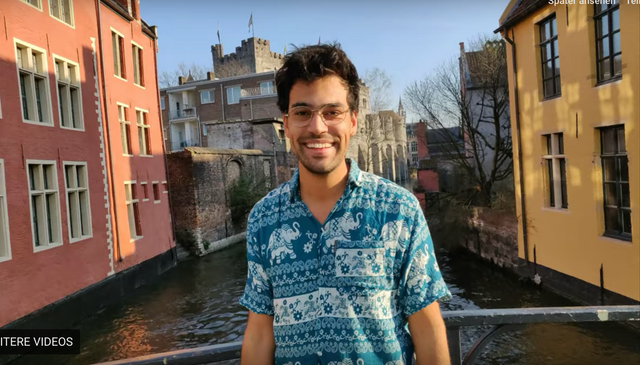 This is @lizanomadsoul with the translation of the original post that was posted yesterday by @Steemitworldmap.
GER
🇩🇪🇩🇪🇩🇪🇩🇪🇩🇪🇩🇪🇩🇪🇩🇪🇩🇪🇩🇪🇩🇪🇩🇪🇩🇪🇩🇪🇩🇪🇩🇪🇩🇪🇩🇪🇩🇪🇩🇪🇩🇪🇩🇪

Hey, hier ist @lizanomadsoul mit der Übersetzung des Originalpost, der gestern von Steemitworldmap gepostet wurde.
Um was geht es?
Hey alle, @martibis hier! Ich war zwar eine Weile unterwegs und bin durch Thailand und Bangladesch gereist. Hinter den Kulissen geht es aber definitiv auf Steemitworldmap voran!
Um den nächsten Schritt zur Vergrößerung unseres Projektes zu unternehmen, erstellen wir jetzt ein Werbevideo. Als Teil des Werbevideos möchten wir einige unserer Nutzer integrieren, denn ohne Euch wäre Steemitworldmap nicht annähernd so fantastisch wie jetzt!
Um das gesamte Projekt ein bisschen lustiger zu gestalten und damit es sich für die Teilnehmer auch lohnt, haben wir uns entschieden, einen Wettbewerb daraus zu machen!
Der Wettbewerb
Wenn DU am Wettbewerb teilnehmen möchtest, musst du nur einen kurzen Post erstellen mit einem Video, in dem du die Frage "Warum ist Steemitworldmap für mich fantastisch? beantwortest.
Am vierten April werden wir die Gewinner bekannt geben, die in unserem Werbevideo gezeigt werden und dann entweder 20SBD, 10SBD oder 3x3 SBD gewonnen haben.
Wir bewerten einige Faktoren, darunter Spaß, Standort, Qualität und mehr. Es ist sehr wichtig, dass Du hier oder im Originalpostin den Kommentaren einen Link zu deinem Posten hinterlässt, damit wir ihn auch finden!
Solltest du zu den glücklichen Gewinnern gehören, werden wir dich darum beten, uns die Videodatei in hoher Auflösung zu senden. Danach erhalten bekommst du dann deine Belohnung! Wir freuen uns auch immer über ein Resteem, teilt die Reiseliebe!
Details
1. Post: Ein Beitrag mit einem Video darüber, warum Du denkst, dass [Steemitworldmap] (www.steemitworldmap.com) fantastisch ist.
2. Kommentar:Kopiere den Link zu deinem Eintrag als Kommentar hier oder unter den Originalpost ein!
3. Enddatum: 04/04/2019
4. Was in die Beurteilung einfliesst:Spaßfaktor, Standort, Qualität usw.
5. Erster Preis: 20 SBD
Zweiter Preis: 10 SBD
3x Dritter: 3 SBD
6. Rechte: Durch das Einreichen des Originalvideos gibst du uns das Recht, dein Filmmaterial für unser Werbevideo zu benutzen.
7. Vergewissere dich, dass dein Video in englischer Sprache oder mit englischen Untertiteln vorliegt, damit wir es für unser internationales Werbevideo verwenden können
Viel Spaß, wir freuen uns schon auf deine Teilnahme!
Dein Steemitworldmapteam: @martibis @livinguktaiwan @choogirl @ItchyfeetDonica @oroger & @lizanomadsoul
ESP
🇪🇸🇪🇸🇪🇸🇪🇸🇪🇸🇪🇸🇪🇸🇪🇸🇪🇸🇪🇸🇪🇸🇪🇸🇪🇸🇪🇸🇪🇸🇪🇸🇪🇸🇪🇸🇪🇸

Esto es @lizanomadsoul con la traducción del Post Original, que fue publicado ayer por Steemitworldmap.
¿Sobre que se trata?
Hola a todos, @martibis aquí! He estado viajando un tiempo por Tailandia y Bangladesh. ¡Pero detrás de escena, las cosas van definitivamente por delante con Steemitworldmap!
Para dar el siguiente paso en la expansión de nuestro proyecto, ahora estamos creando un video promocional. Como parte del video promocional, nos gustaría integrar a algunos de nuestros usuarios, porque sin ustedes Steemitworldmap no sería tan fantástico como es ahora.
Para hacer que todo el proyecto sea un poco más divertido y para que valga la pena para los participantes, ¡hemos decidido convertirlo en una competencia!
La competencia
Si TU quieres participar en el concurso, todo lo que tienes que hacer es escribir una breve publicación con un video que responda ¿Por qué Steemitworldmap es fantástico para mí?
El 4 de abril anunciaremos a los ganadores que aparecerán en nuestro video promocional y luego ganarán 20SBD, 10SBD o 3x3 SBD.
Obviamente factores como diversión, ubicación, calidad y más tienen influencia para la decision final. También deja el enlace de tu publicación aquí o en el Post original en los comentarios para que podamos encontrarlo!
Si eres uno de los afortunados ganadores, te pediremos que nos envíes el archivo de video en alta resolución. Después de eso recibirás tu recompensa! Siempre nos alegra un resteem, comparte el amor de viajar!
Detalles
1. Publicación: Escribe una publicación con un video sobre por qué crees que Steemitworldmap es increíble.
2. Comentario: Copie el enlace de tu post como un comentario aquí o en la Publicación original !
3. Fecha de finalización: 04/04/2019
4. Lo que fluye en la evaluación: factor de diversión, ubicación, calidad, etc.
5. Primer premio: 20 SBD
Segundo premio: 10 SBD
3x Tercero: 3 SBD
6. Derechos: Al enviar el video original, nos das el derecho de usar tus imágenes para nuestro video promocional.
7. Asegúrate de que tu video esté en inglés o con subtítulos en inglés para que podamos usarlo en nuestro video promocional internacional
Diviértete, esperamos tu participación!
Tu equipo de @Steemitworldmap: @martibis @livinguktaiwan @choogirl @ItchyfeetDonica @oroger & @lizanomadsoul
FR
🇫🇷🇫🇷🇫🇷🇫🇷🇫🇷🇫🇷🇫🇷🇫🇷🇫🇷🇫🇷🇫🇷🇫🇷🇫🇷🇫🇷🇫🇷🇫🇷🇫🇷🇫🇷🇫🇷🇫🇷🇫🇷

Bonjour à tous, c'est @lizanomadsoul avec la traduction du post d'hier de Steemitworldmap!
Salut à tous, c'est @martibis ! J'ai été un peu absent dernièrement, je voyageais en Thaïlande et au Bangladesh. Mais en coulisse, les choses avancent rapidement pour Steemitworldmap!
Pour aller plus loin et faire grandir la map, nous sommes en train de créer une vidéo promotionnelle dans laquelle nous désirons intégrer quelques-unes de vos vidéos, nos utilisateurs, car sans vous Steemitworldmap](www.steemitworldmap.com) n'aurait pas pu en arriver là!
Pour rendre ce projet plus fun et motivant, nous avons décidé de faire un concours!
Le concours
Si tu souhaites participer au coucours, crée un post avec une courte video répondant à la question "Pourquoi je trouve Seetmitworldmap génial ? ».
Le 4 avril, nous désignerons les gagnants qui seront présents dans notre vidéo promotionnelle et qui gagneront respectivement 20,10 et 3x3 SBD.
Nous ferons attention à plusieurs facteurs parmi lesquels le fun, le lieu, la qualité de la vidéo et bien plus encore. Attention, il est important que tu mettes le lien de ton post en commentaire ici !
Une fois que tu auras gagné, nous te demanderons de nous envoyer le fichier de la vidéo en haute résolution à la réception de ton gain ! Un resteem est toujours apprécié, partage ton amour du voyage !
Détails
1. Participation : un post video sur pourquoi tu trouves Steemitworldmap génial
2. Commentaire : ajoute le lien de ton post en commentaire ici !
3. Fin du concours : 04/04/2019
4. Nos critères de sélection : éléments fun, lieu, qualité, etc
5. Premier prix: 20 SBD
Second prix: 10 SBD
Troisièmes prix (x3) : 3 SBD
6. Droits : en participant à notre concours, tu acceptes de nous donner le droit de diffuser ton contenu dans notre vidéo promotionnelle
7. Anglais: assure-toi que ta vidéo soit en anglais, ou sous-titrée en anglais, afin que nous puissions l'utiliser à l'international dans notre vidéo
Amuse-toi ! Nous avons déjà hâte de voir tes vidéos !
Ton équipe Steemitworldmap: @martibis @livinguktaiwan @choogirl @ItchyfeetDonica @oroger & @lizanomadsoul
---
The more support we get, the more we can give back!
Vote for the Daily Traveldigest
Follow our curation trail
Delegate Steempower