Time.
Probably the most misunderstood thing on the planet.
How do we get more of it? What even is it really?
I can tell you one thing. As I get older, there seems to be less of it. That's because days move by at the speed of light.
It's a difficult thing watching time go by.
It's not always a bad thing.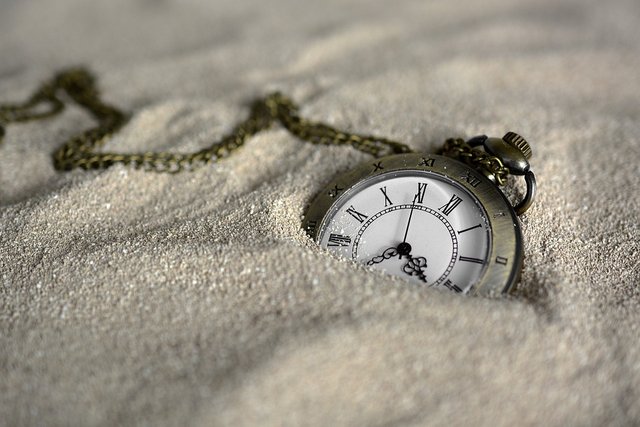 Source: Pixabay.com
If it's something that I know I'm not going to enjoy doing, I can say to myself well it won't last very long. It really won't last very long.
On the other hand, if there's something that I can't wait to do, I know that won't last very long either.
I do not like the weekends very much. That's because they are not like weekends at all for me. On the weekends I have to be at the restaurant a lot. There's a lot of money to be made on the weekends, but that means a lot of working.
As soon as Friday comes I know that my busy time is about to begin.
It is currently Sunday night. The weekend is already over. I remember when Friday began..... it seemed like about 5 minutes ago.
Tomorrow is Monday, but Friday will be here before I know it.
Thanksgiving, and Christmas, and Valentine's Day will all be here.
Cryptos may rise, cryptos may fall. It's all in the passing of time.
Some might think of time as a soft thing that simply flows around us. Some might think of time as a hard thing that we constantly crash against.
I can't honestly say which of those that it is. I can tell you though sometimes it feels as though....
Time has an edge.