I grew up in a really nice part of town.
We weren't rich, but everyone around us was. If I had to give you one piece of advice, it would be don't be the poorest person in a rich neighborhood. You're going to catch a lot of flack for it.


Source: Pixabay.com
I think I was about 8 years old when my parents got divorced. That was when we moved into a new neighborhood.
It wasn't as nice of the original one, but it was much more social. I finally had a place where there were a lot of people my own age. Growing up, I was surrounded by all kinds of kids. This was a lot of fun because it meant I got to interact with several sorts of folks.
When I was 12, I was friends with a guy named Bart. Bart's dad was a complete dick. He constantly pushed Bart around, and he would bully everyone he came into contact with. Bart was a very big kid.
Sometimes Bart would tell me something like I'm going to go get a popsicle. Then he would come back from somewhere across the street with an entire box of them. We would eat them and laugh and I would often wonder where he got them. Sometimes I would ask, and he would say something like they were at Steve's house. He gave them to me.
It wasn't until we were both saving up to buy a Nintendo Entertainment System that I finally realized that something was fishy. He suddenly came to where I was sitting on a log with $80 in his hand and said look what I just got from Bobby.
He gave you $80?
Yeah. Pretty much.
I found out a few days later that Bobby had a birthday and the $80 was his birthday money. Bart had pretty much just beaten him up and taken it.
He had never tried to bully me though. I actually really thought that he never would. We were friends.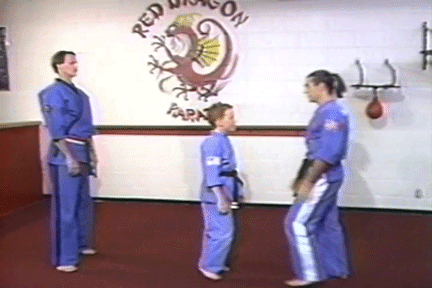 Source: Giphy.com
Then one day we went to the store together and I bought a cap gun with some money that I had been saving. It cost about $8 which was a lot of money at the time.
This was an incredible cap gun though. It lit up. It was gigantic. It made all kinds of different noises and it even had a lever that you could turn to make different kinds of sounds.
Simply put, it was one of the most amazing toys that I ever had and I was so incredibly happy that I bought it.
Bart and I played with the gun for a couple of hours. When it was time to leave, he grabbed it and started to walk out the door. Hey where are you going with my gun I asked him. It's my gun now he said.
I tried to grab it from him, but he was much bigger than me. We pushed each other a couple of times and he finally punched me in the stomach and then walked out. There was really nothing that I could do about it.
I guess he wanted to exchange our friendship for a cap gun. It was pretty sad because I thought that he was changing and turning into a better person than his father.
A few days later I was hanging out in my front yard with my friend Cody. I didn't know Cody very well because I had only met him that year. I did know that he loved to get into fist fights. He had weights and boxing gloves.
He was a really nice guy though.
He wasn't a bully, and he never picked on anyone. He just thought fighting was fun so we spent most of our spare time learning different fighting techniques.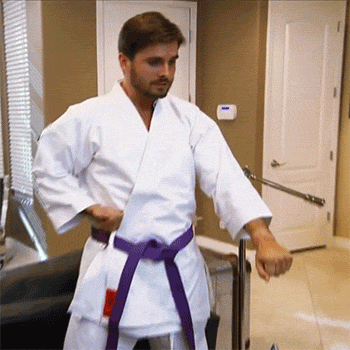 Source: Giphy.com
On this particular fall afternoon we were standing in my front yard practicing kicks. He was teaching me a few moves that he had learned in some of his karate classes.
He practiced all kinds of fighting. Karate, Boxing, Judo. He was into everything contact related, and his parents apparently didn't mind letting him take classes.
Noticing a small bruise on the side of my face, and on my chest he asked me what happened.
I told him about the incident with Bart.
Would you like me to tell Bart not to ever mess with you again? he asked me.
I thought about it for a few minutes as I felt the anger of having my cap gun taken from me freshly in my mind.
Sure. That'd be great. I replied.
We walked across the street to Bart's house. He lived very close to me.
Cody knocked on the door several times, but nobody answered. It's possible that Bart had seen us kickboxing outside and felt like two against one was not a good fight. Then again we have been friends for a long time.... so I was kind of surprised that he didn't just open the door.
Open up, Bart. We need to talk. Cody said.
No answer.
I thought we were just going to leave, but instead Cody took off his T-shirt, wrapped it around his fist, and punched the glass on the door then reached inside, unlocked it, and opened it right up.
What the HELL! I screamed.
I mean seriously. This is the kind of thing that people call the police over. What if his parents were home?
Here I come big boy! Cody called out.
I stayed in the front yard because I didn't want to have anything to do with this. Cody walked through the front door and disappeared somewhere in the house. I heard scuffling, and several muffled groans.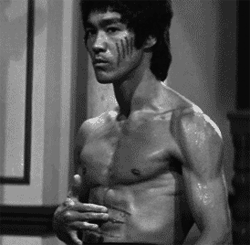 Source: Pixabay.com
After few minutes of silence, Cody came back through the front door..... only this time he was pulling a large object.
It was Bart.
Bart had on a pair of green and yellow shorts that were stained in what looked like blood and vomit.
Cody threw him down in front of me, jumped on top of him, and punched him in the face repeatedly.
Blood poured from the poor guy's nose as he sobbed uncontrollably.
Are you ever going to mess with him again? Cody asked, not refraining from punching even a little bit.
No.
What's that?
NO.
I can't hear you big guy.
No I'm not! I'm never going to mess with him again!
I stood there mesmerized. I couldn't believe that Cody had gone this far. I had only wanted him to tell Bart not to mess with me. I certainly hadn't wanted anyone to get hurt.
Dude. I muttered into the air.
Cody stood there, sweat dripping, fists covered in blood.
Bart sat on the grass, tears falling from his eyes, looking like an outclassed contender just fresh from the ring.
I'm sorry. I said to no one in particular.
I'm sorry.
I walked home, went inside my house, and sat down on the couch..
I had thought that Bart was turning into a monster, but I hadn't really known what a monster was until that very day.
I never spoke to either of them again. Well, maybe once or twice.... but any trust we had built up was completely gone.
Bart never messed with me again, and I never messed with him.
Wherever Cody is now..... I can only assume he's gotten into quite a lot of trouble.
It's a sad truth that I learned at an early age.
Some monsters are very young.