Have you ever wondered why everything is so incredibly salty?
Of course it has something to do with the oceans and stuff like that, but what I really mean is why do so many people insist on throwing a truckload of salt in every dish?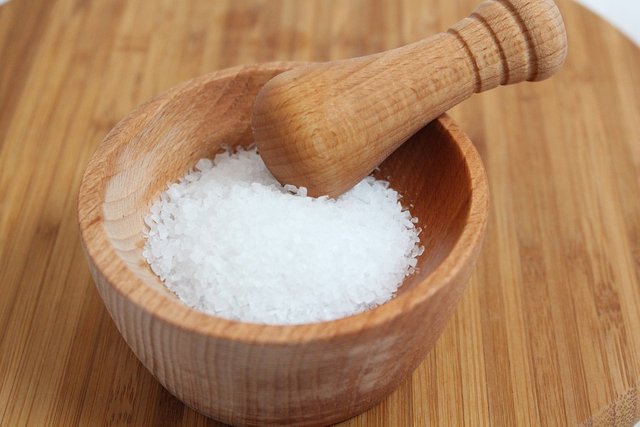 Source: Pixabay.com
Of course Salt has several benefits. One of those being that it is dehydrating. It removes moisture from food so that bacteria is incapable of growing there. It's called curing, and it makes meats and various other foods a bit safer to eat.
However, salt is also known to raise blood pressure. It's not a good idea to eat it in large quantities.
If you look at the back of a package of almost anything, you'll find that salt is the main ingredient. Usually almost an entire day's worth of salt is in even a tiny package of whatever it is you want to purchase.
I just ate a frozen pizza. It was called a Meat Trio and it was quite good except that it tasted a bit salty. I checked the package and it had an absolute boatload of salt in it. Who would even want to put salt on a pizza? Does salt really need to be on a pizza?
It's the same for almost anything. If it's frozen food it's covered in salt. If it's restaurant food it's covered in salt. The only way to really be sure that your food is not covered in salt is to cook it yourself and be sure not to use a lot of salt.
Now you have to be really careful even if you do that because most seasoning has salt as its main ingredient also. If you try to add some steak seasoning to your meal, you will find that it is something like 90% salt.
When salt is the first ingredient that is listed, that means it is the main ingredient. They list ingredients in order of quantity.
I'm not sure why they want to put so much salt and everything. I guess they really think that salt makes things taste better. If things aren't fresh than it probably would make them taste a bit better.
However, I like to eat stuff that is fresh. I don't want it to taste oversalted.
Is Salt the spice of life?