Conference official website link:
http://gbacenter.org/event/index_en.html
Registration website link:
https://www.huodongxing.com/event/6490592893800?layout=EN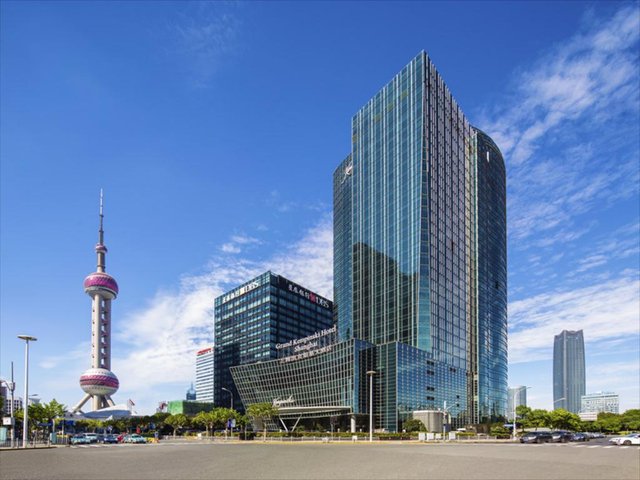 Graphene is a toolkit or technology for high efficiency blockchain applications, it was originally developed by a team under the lead of Daniel Larimer, who founded BitShares, Steem and EOS. Many other famous blockchain projects such as GXChain, YOYOW, Bottos, SEER, μNEST, Finchain, NULS, Oraclechain, everiToken are also based on this technology. There are almost hundred projects based on graphene blockchain.
To strengthen the communication between projects developed by graphene underlayer technology and to allow developers to understand and join the graphene ecosystem, the 2nd Global Graphene Blockchain Developers Conference will be held on July 6-7, 2019, at Grand Kempinski Hotel Shanghai. Organized by Global Graphene Blockchain Application Center, co- organized by Bitwires.
The conference will share the latest breakthroughs in graphene blockchain technology, such as cross-chain, blockchain interoperability, and trusted computing. We will invite well-known institutions in the industry, such as exchanges, media, and investment institutions to discuss graphene ecological development. The purpose of the conference was to bring the board members of the Bitshares community together, such as voting agents, witnesses, core development teams and the Bitshares Foundation to promote their communication, On the other hand, this conference will give developers and technology enthusiasts a platform to contact with the graphene community.
Highlights
The conference will be divided into two days. First day is Demo Day. Famous organization will come to show their projects. There will also have some rich prizes and interesting activity waiting for you. The next day will be a formal meeting, lots of celebrity and technical geeks was invited, they will share the experience and discuss technology on stage with everyone in conference.
Conference address: Grand Kempinski Hotel, Shanghai. Lujiazui Ring Road 1288, 200120, Shanghai, China
The conference will be held at Grand Kempinski Hotel Shanghai. The Grand Kempinski Hotel is located at the heart of Shanghai's Lujiazui Financial Center. The old-fashioned Western buildings on the Bund and the modern skyscrapers of Pudong are in harmony, and you can also enjoy the style of the Huangpu River.
Previous event
From 5- 6 May 2018, we held the first Global Conference of Graphene Blockchain Developers in Shanghai. There were 40 + sharing guests and 1000 + participants. More than 30 domestic and foreign media reported the grand event of the Conference, which made the influence of Graphene Blockchain technology unprecedentedly enhanced.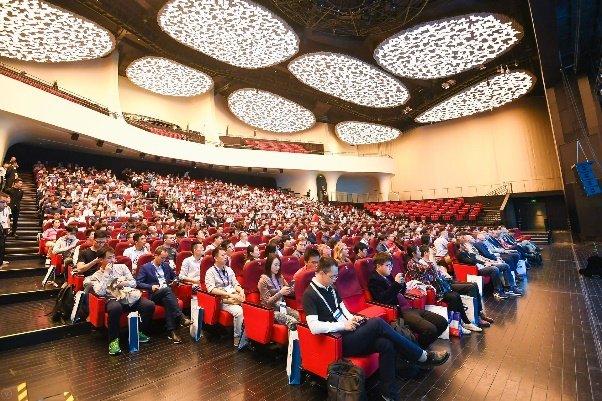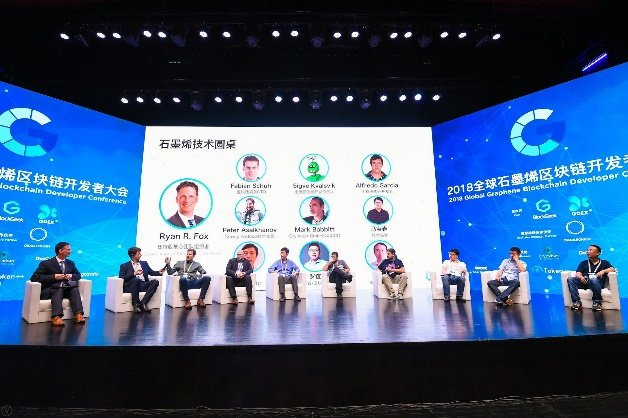 Introduction to Global Graphene Blockchain Application Center
Global Graphene Blockchain Application Center is jointly initiated by the core of the graphene ecosystem all over the world, covering resources such as developer communities, blockchain R&D companies, investment institutions, media, exchanges, vertical communities, and network security teams. Adhering to the "Technology Empower Graphene Blockchain Ecosystem", promote graphene blockchain technology to developers-oriented public by gathering top-notch graphene blockchain developers, building technology communities, conducting technical research, organizing developer conferences, and hackathon events.