Beautiful nature - Lilac flowers
Some of you may remember my post Lilac bloom. Today I'm happy to show you how that buds looks like after 10 days.


Spring is following its course! Everything is in constant transformation, is not it? What was small has developed.The little lilac buds have become beautiful flowers. I love them!
I hope you like them, too!

"The smell of moist earth and lilacs hung in the air like wisps of the past and hints of the future."Margaret
Posted also on my blog
That is all for today!
Thank you for stopping by and for your support.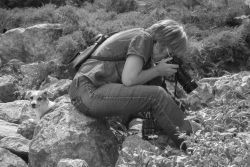 I'm with QURATOR


Feel free to upvote, resteem and follow @ileana56