THE ESSENCE OF GOAL SETTING
Goal setting is an interesting topic that has been discussed by many great authors according to their understanding. Despite the fact that goal setting is a topical issue, many people have not really understood its essence.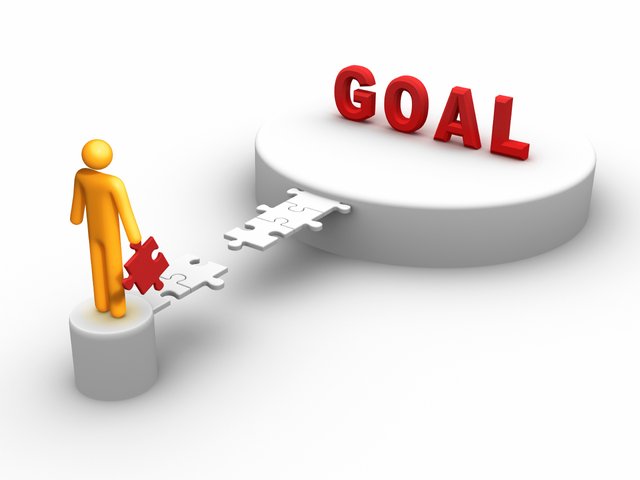 Source
Some people don't have goal that they wish to achieve in life probably because they don't think it's very important. Not having a goal in life is like embarking on a journey without destination.
Goal setting helps you to have a destination in mind. The goal could be long term or short term, but once you have a goal, be it long or short term you are sure of your destination.
Goal setting helps you to be focused and to have direction in life. When you set your goal it gives you a clear picture of where you are going and the ability to be focused until you get to your destination.
Goal setting helps you to be in control of your life. When you have a goal it will help you to coordinate your action. In this case you don't have to join others to do what they are doing except if their goal and yours are the same.
Goal setting helps you to benchmark your achievement. Without setting a goal it will be difficult for you to measure the level of your achievement. Goal setting will help you to know if you are moving forward or backward.
There are a lot of benefits of setting a goal, just ensure that your goal is clear, precise and attainable. You can decide to have daily goal, weekly goal, monthly, three months, six months, one year, and ten years as the case may be. The most important thing is to have a clear and attainable goal even if you could not achieve your goal at the end of the period, you can reset a new goal that will be achievable.
Guys what do you think? Share your experience or thought with me in the comment box.
If you like this post pleases upvote, resteem, leave a comment and follow me for more content.
Thank you for reading @hynet
You can also read my previous post