I love quick, healthy and filling recipes. And this is just one of them. I made these on a Sunday afternoon when it was too cold to go out to buy groceries so I had to scavange through my fridge to see what I could put together as a meal. Luckily I found some brussel sprouts I had bought at the Farmer's Market in Brooklyn. I love to buy produce there every Saturday even if it's just a few things, you'll be guaranteed to get way better quality than in your local supermarket. Well I live in Crown Heights so the produce I find near my house isn't great. So let's cut to the chase. The proportions really depend on how much of this you want to make and eat. It really works as a side dish but if you feel lazy like me you can make more and just eat it as a meal. One of brussel sprout's greater qualities (among many others, see below) is that it is a filling veggie.
Ingredients:
Onion/and or leek (chopped)
Brussel Sprouts (trimmed and cut in halves)
Garlic (optional)
Butter (Kerry Gold)
Olive oil (organic preferred)
Salt
Pepper
Dijon Mustard
Start by melting some butter on a skillet (medium/high heat). Then add the onion, garlic and/or leek. Cook for about 2 mins. Then add the brussel sprouts and cook until the green really pops out and you get some brownish colors (5 mins. aprox).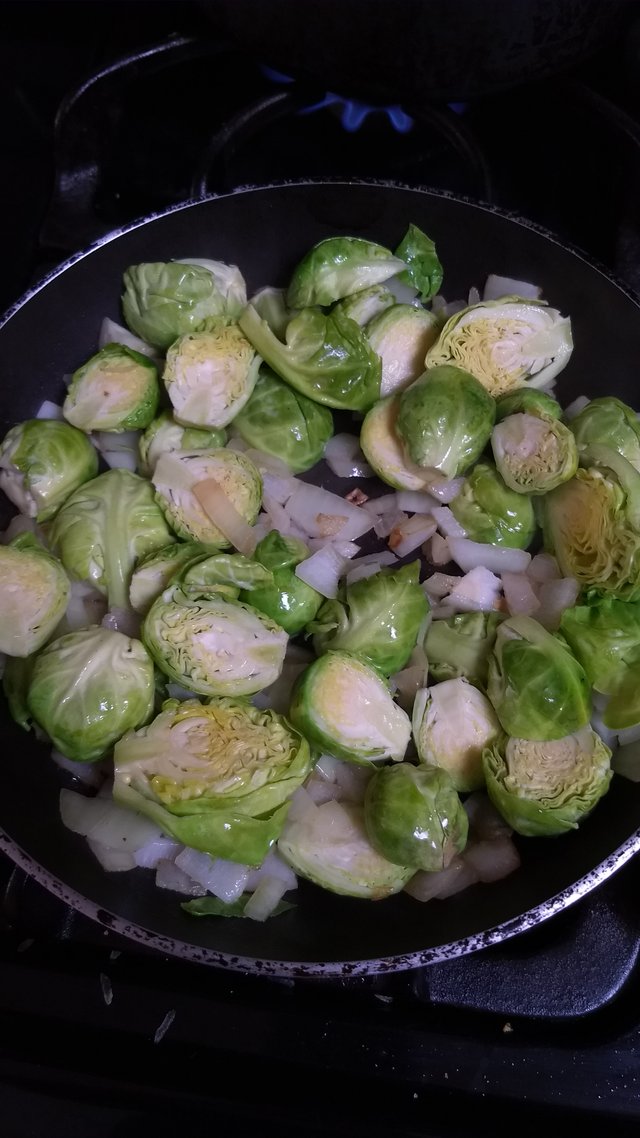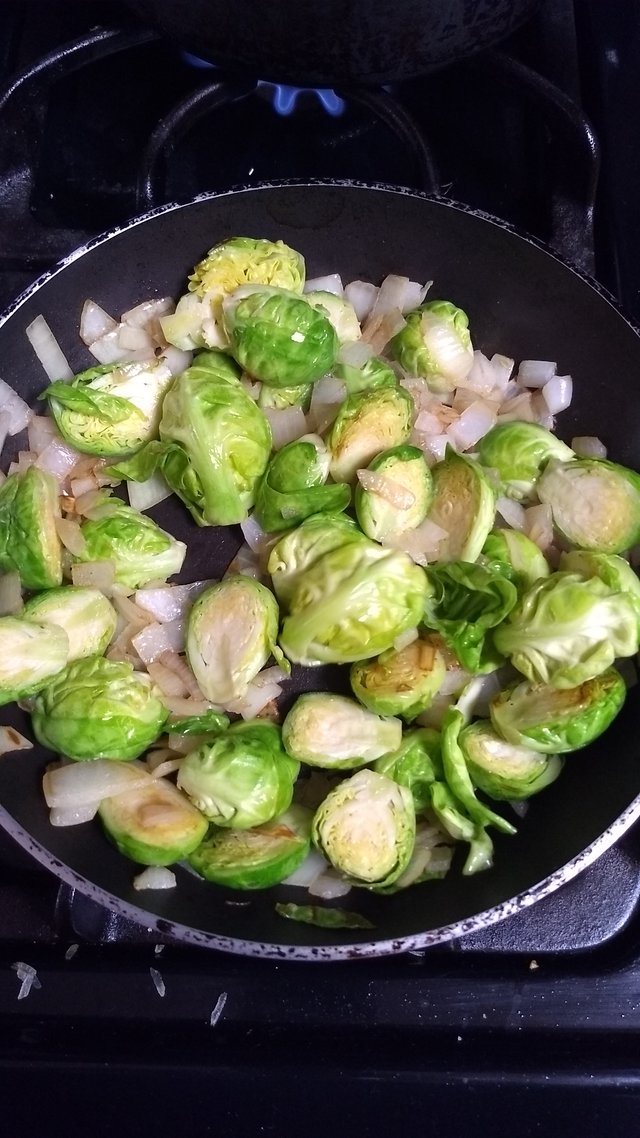 Add salt and pepper.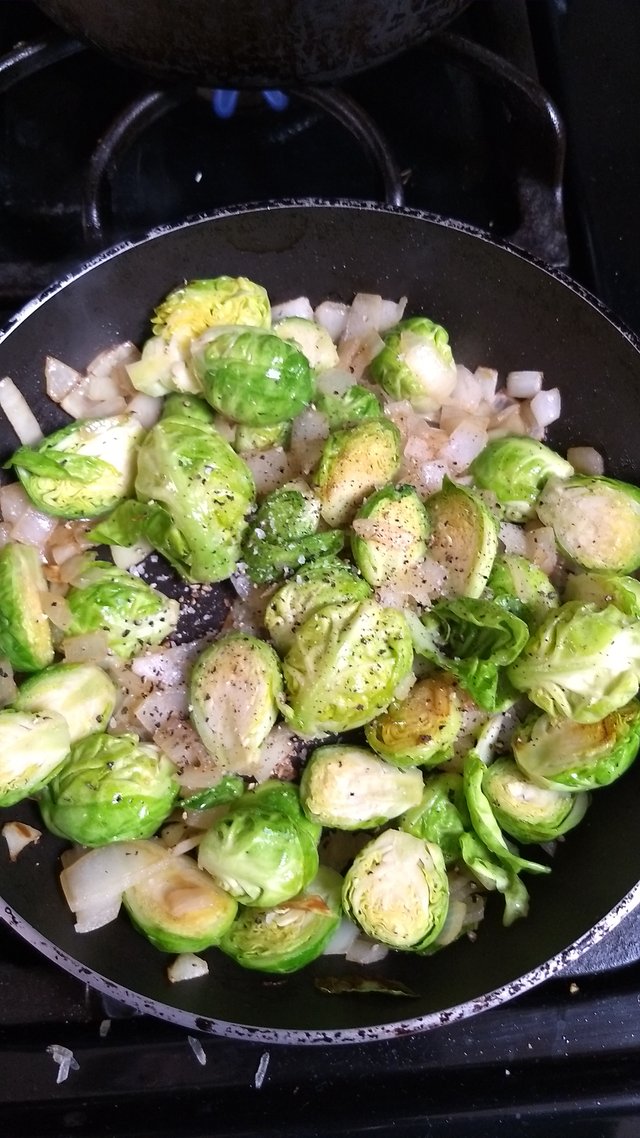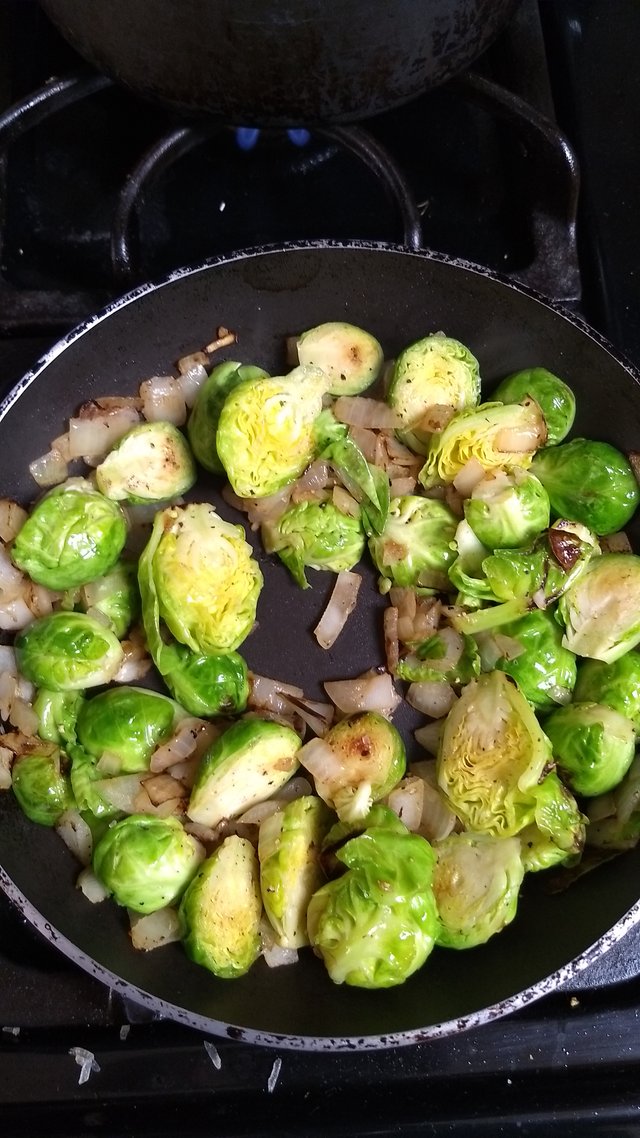 You shouldn't cook brussel sprouts for too long because they can become bitter and lose their properties. Remove from heat and add dijon and olive oil to taste. Enjoy!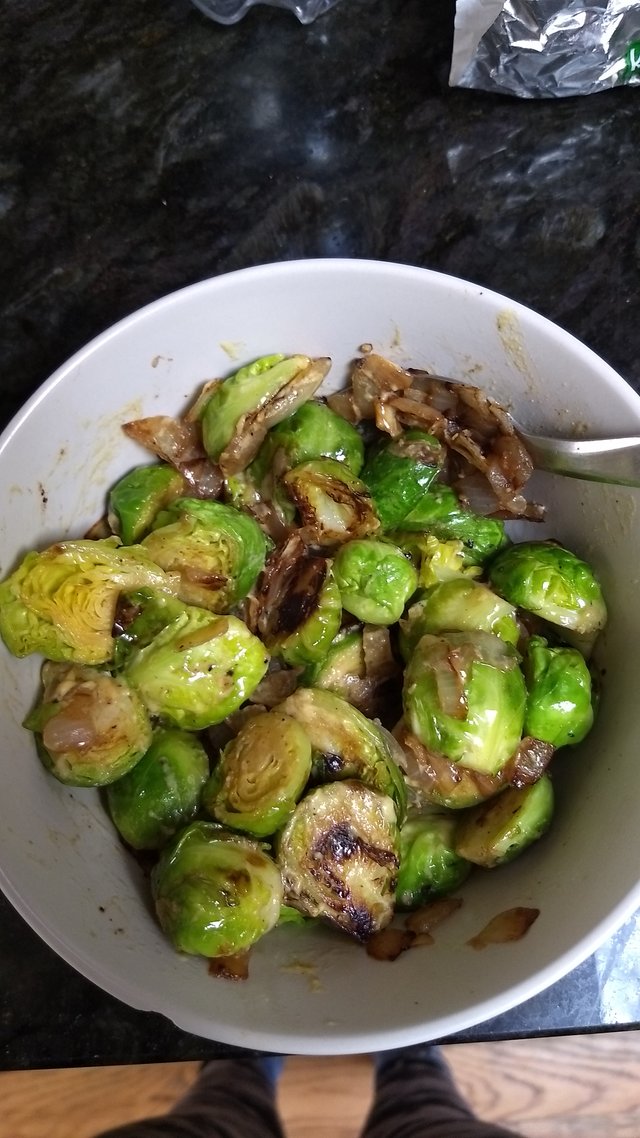 I must alert you, however, if you are not used to eating vegetables and brussel sprouts in particular they may make you a little farty, so perhaps don't share this dish with your date and save it for some "alone time" chilling at home. In any case, it's a small price to pay their many health benefits!
Benefits
Brussel Sprouts are super nutritious and great for health. One source says:
"Brussels sprouts are loaded with vitamin A, folacin, potassium, calcium. They have 3-5 grams of fiber per cup, and at 25 calories per 1/2 cup cooked, they give us a reason to eat them more often. Brussels sprouts are one of those foods that will fill you up, without filling you out, always a plus for weight loss".
"Brussels sprouts are very high in fiber, and they belong to the disease-fighting cabbage family. Indeed, they look like miniature cabbages. Like broccoli and cabbage -- fellow cruciferous vegetables -- brussels sprouts may protect against cancer with their indole, a phytochemical. They are also particularly rich in vitamin C, another anticancer agent."
https://health.howstuffworks.com/wellness/food-nutrition/natural-foods/natural-weight-loss-food-brussels-sprouts-ga.htm
For more information on brussel sprouts'health benefits you can read: https://www.healthline.com/nutrition/benefits-of-brussels-sprouts#section11