Eat Green: Regrow kitchen scraps for healthy leaves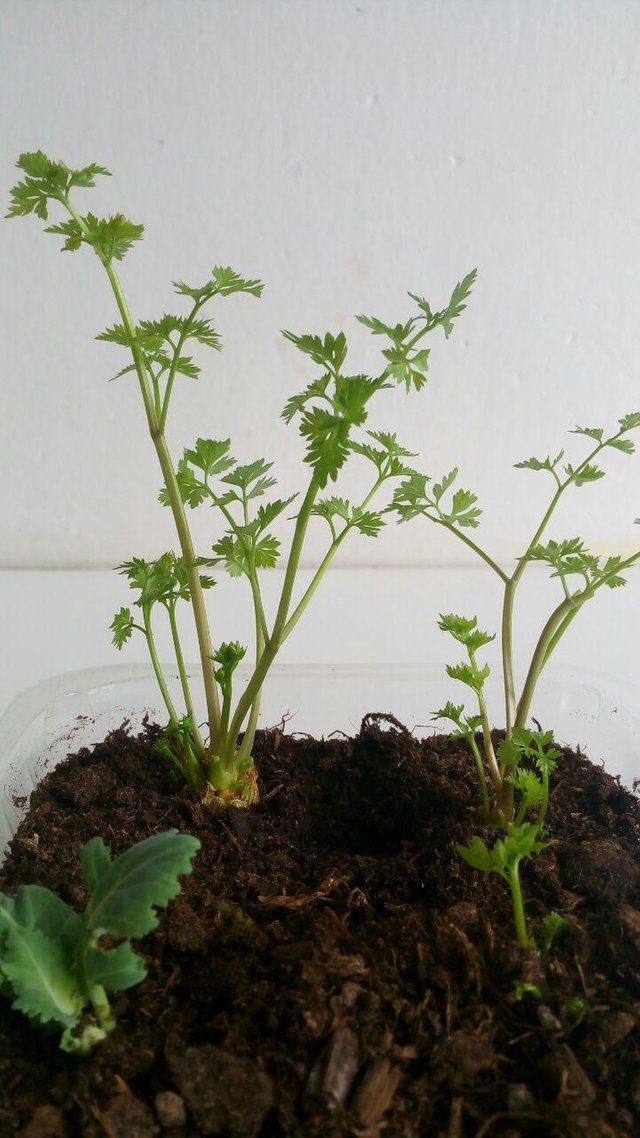 If you cook at least a little, you usually get some scraps from vegetables. You can regrow them and get you healthy greens. It is very easy and you can grow like that all the year inside your home. Even in winter you will get fresh leaves.
I will show you how to get leaves from parsley, carrot and kohlrabi.
While cooking save scraps from them. They should be at least 10 mm long. Put them onto plate with little bit of water. You should change that water 2-3 times a day.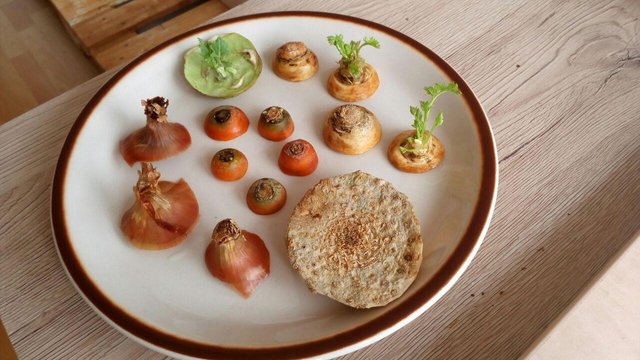 After few days, you will see first green sprouts and leaves. These two pieces of parsley and one kohlrabi were fast. It took them like 3 days.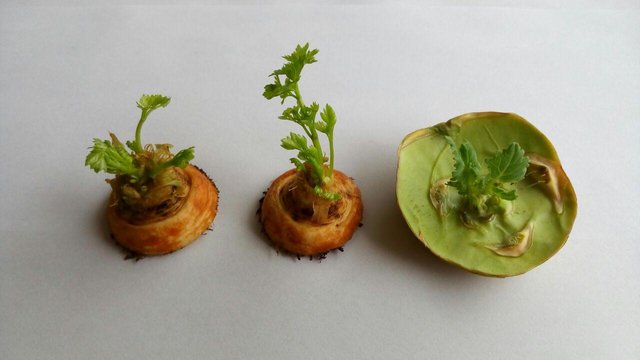 Now put them into soil and wait. Water them a little bit every second day. Very effective is spraying them with water.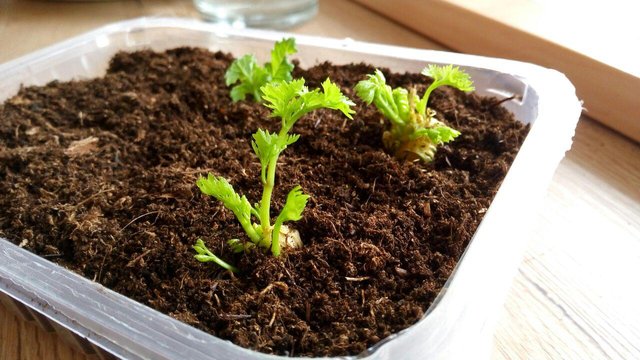 After one week parsley leaves look great and have its strong typical taste. Kohlrabi has only two small leveas at the moment.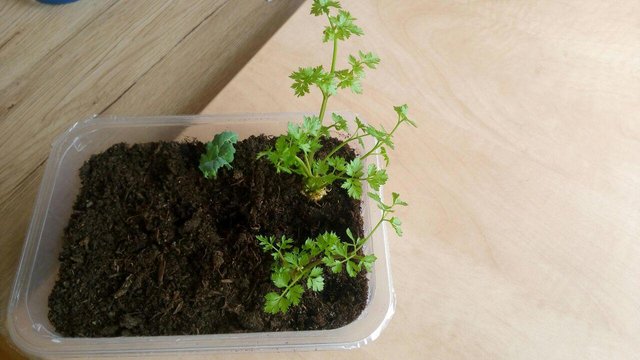 Another week have passed and three carrots and one parsley are getting green too.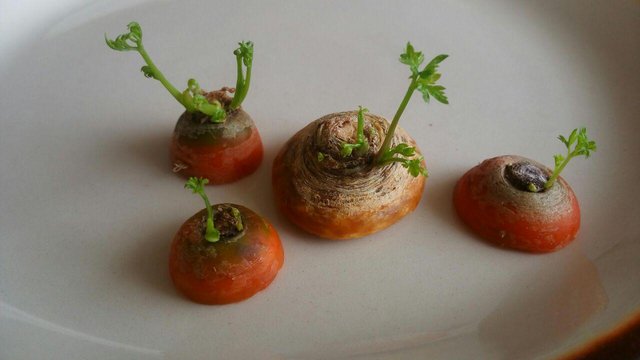 So put them into soil to their green friends. And wait.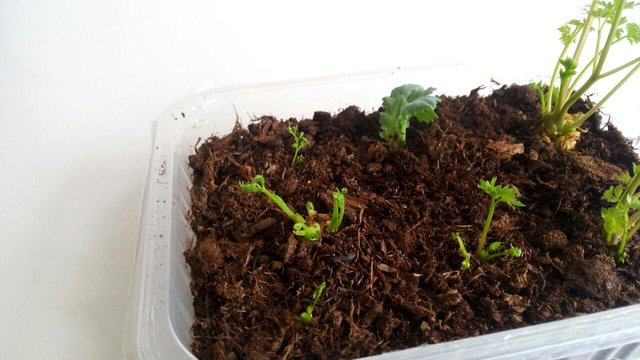 Update in two weeks :)