Geometric leather tooling by Armadilloman
Geometric patterns have been a popular way to decorate leather since people discovered that impressions made on a damp, tanned hide stayed there.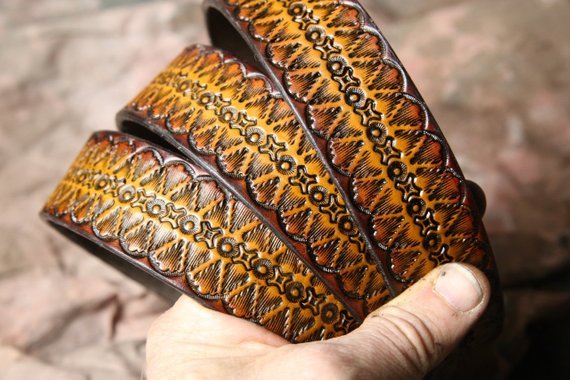 I bring my own twist to this decorative art, creating complex patterns that blanket a piece of leather, creating rhythm that "buzzes your eyes" and at the same time soothes with its color gradation.
At least that is the theory.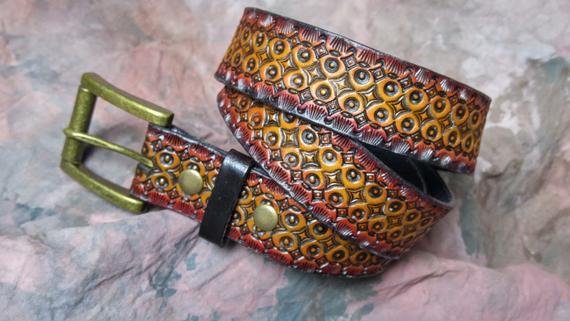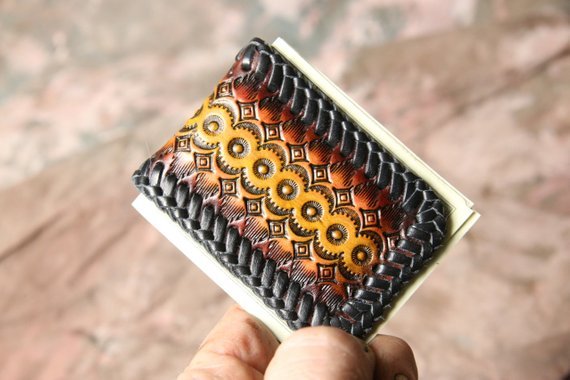 Here is another Leather Art Photo Blog where I show you "how I did that." This one does not need a lot of explanation as I am going to let you look over my shoulder while I tool and finish a wallet with one of my original geometric designs.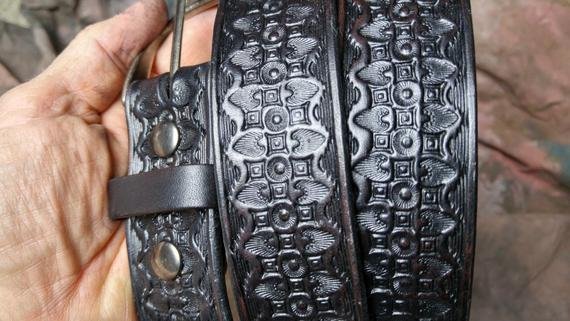 First step is laying out the guidlines for the pattern.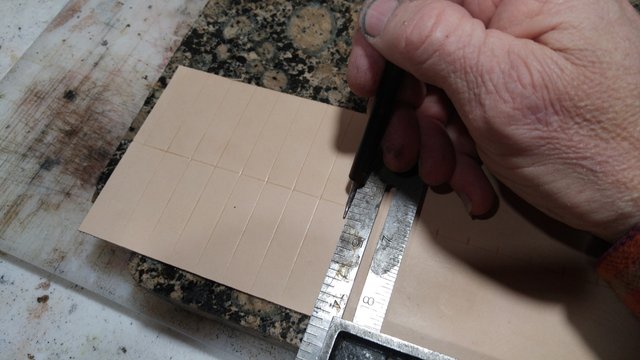 First lines of tooling are stamped right down the center of the billfold back.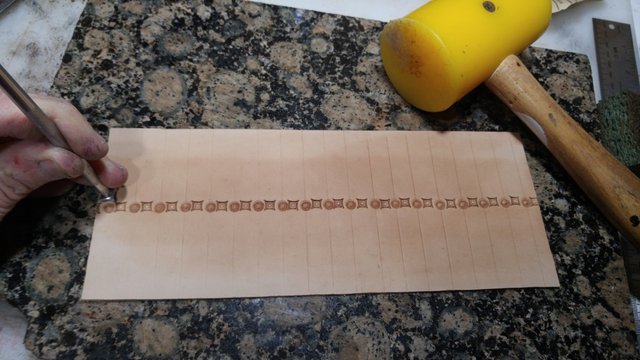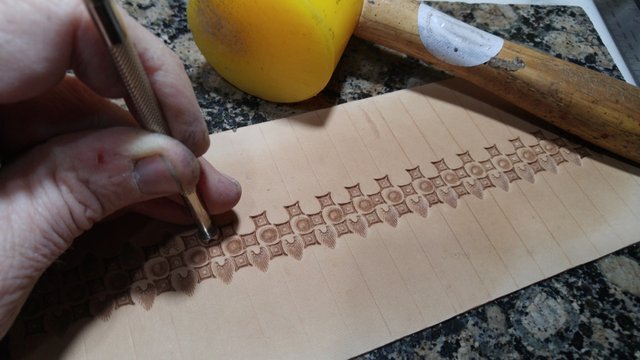 Additional guidelines are added and the center section tooling finished.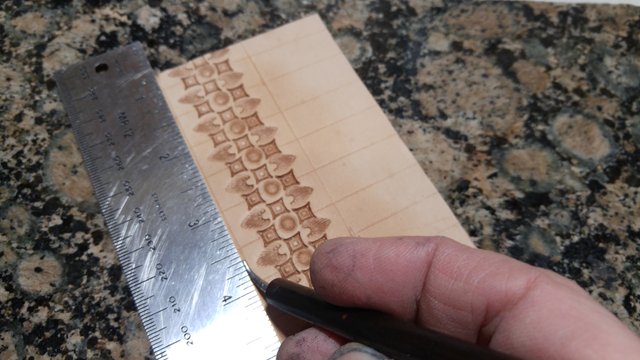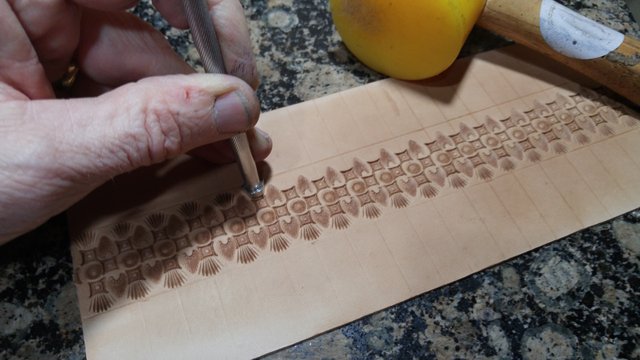 The same pattern is repeated on the top and bottom.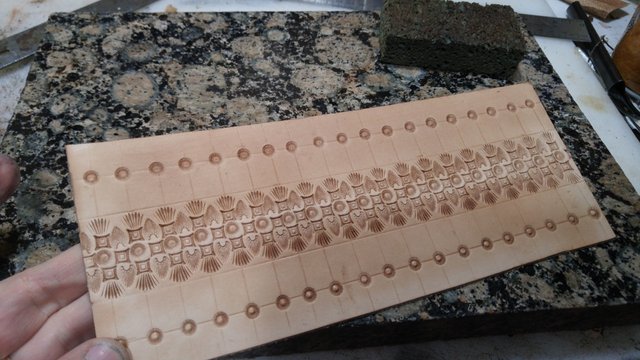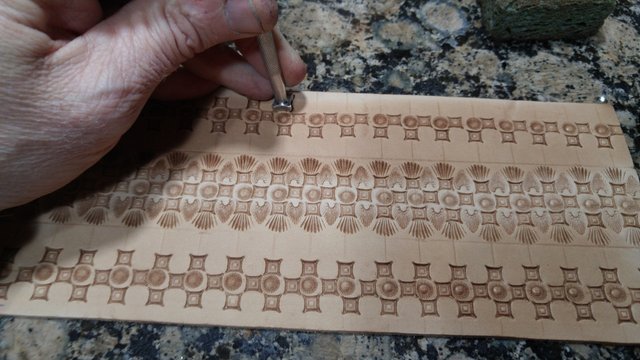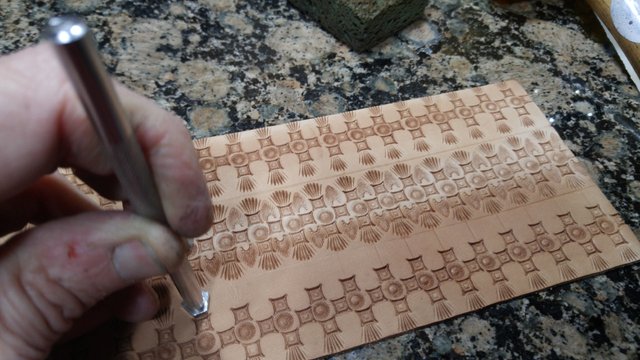 Once the pattern is completed the third time, a line of diamond shapes are stamped on the line between each row to tie it all together.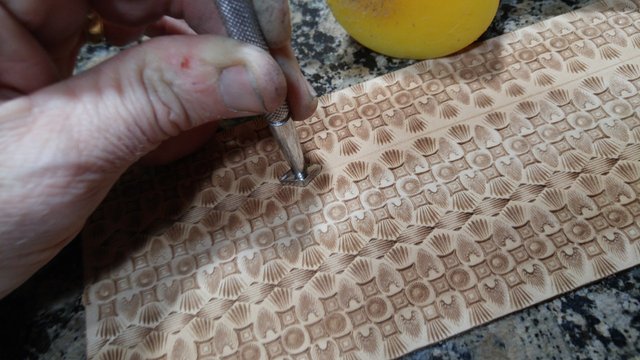 The finish under color is put on drawing it from the dark upper and lower edges to the light center.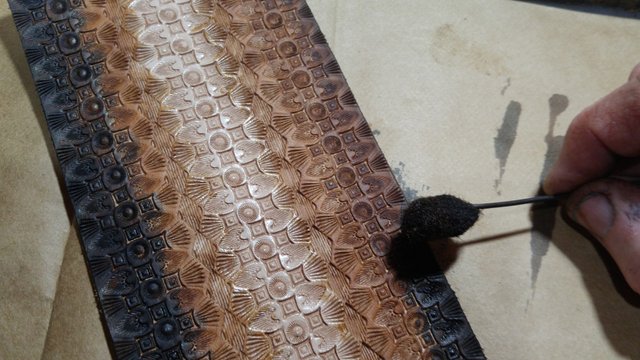 Hi-light stain is applied to give the color an over all brown tint.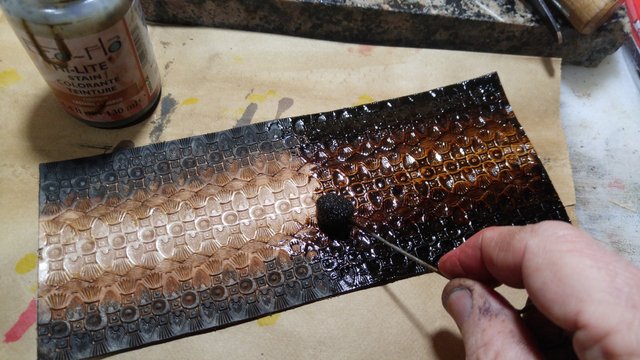 The stain is wiped off of the high ridges of the tooling marks, leaving the depressions filled with dark color.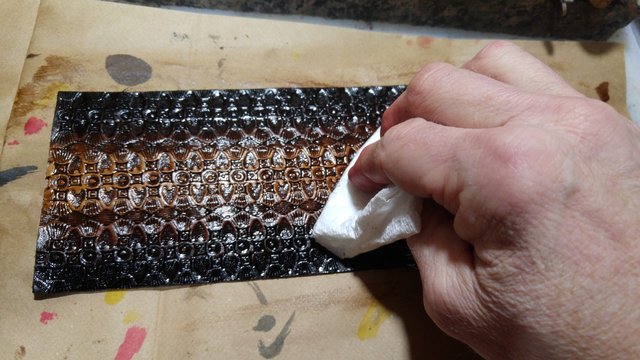 Punch the lacing holes in both the billfold back and interior.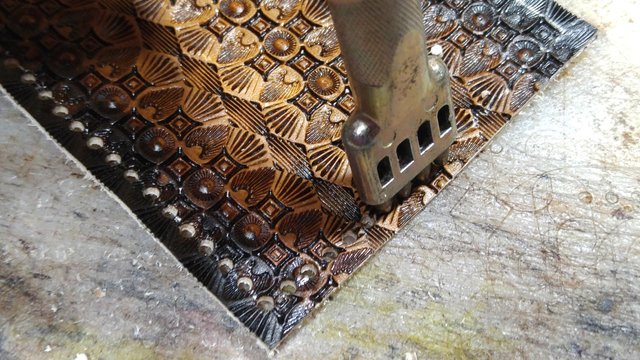 And finally, lace it all up using calf skin lacing and a double loop braiding stitch.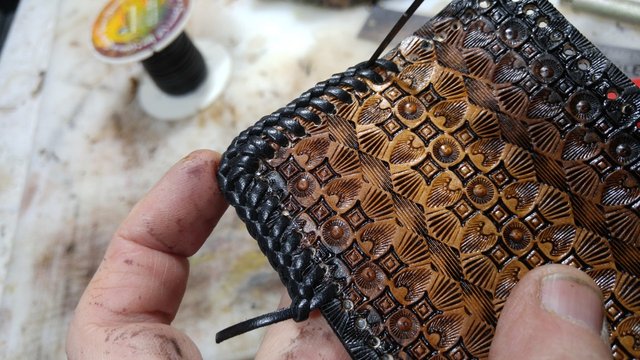 Apply a clear acrylic finish and the project is completed.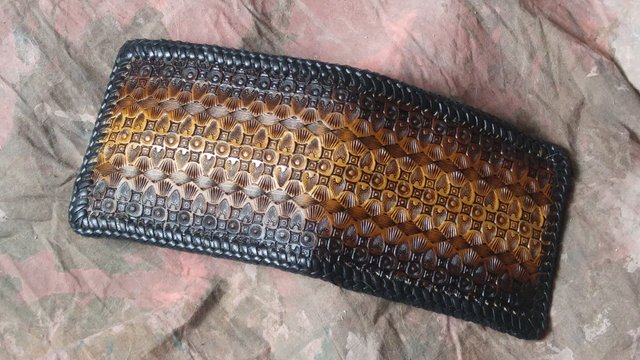 "I have read, edited, and approved Armadilloman's post" -- Wanda Petronski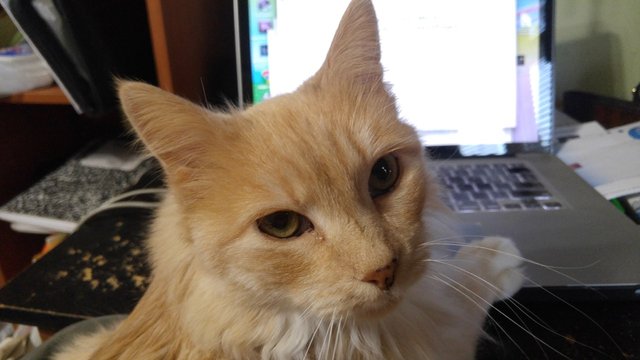 As always, feel free to ask me any questions about, life, leather work and the universe. Upvote, follow and re-steem if you want to see more content like this.