Hey guys! The first stage of this contest is over, we had some amazing entries written with a lot of passion coming from some very engaging and enthusiastic Steemians! I read ll of the entries and believe me when I say this, I wouldn´t want to be in The writer´s block judge team or I wouldn´t be able to choose those entries who are eligible to go on to the second and final stage where the prize is no more and no less than a Steem Fest ticket including accommodation in the
@blocktrades
sponsored apartment in Krakow, Poland.
---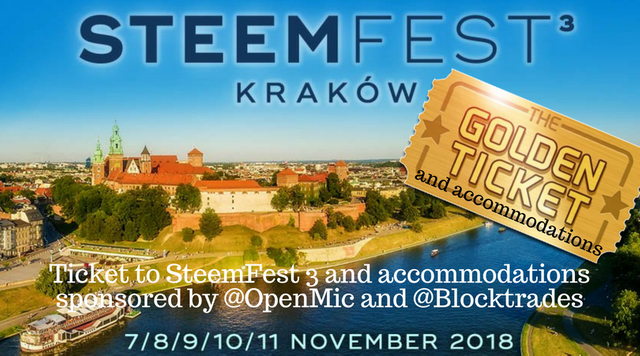 Sadly, only ten Steemians were chosen to participate in the next phase which believe me, will be way more exigent for those who dare joining.
I want to thank everyone who joined this contest, without you any of this would be possible. I also want to thank the judging team from TWB who spent countless hours reading and deciding who´s up for the next stage. If your entry wasn´t chosen don´t be disappointed, remember there´s still another contest running and there will be some more in the days to come.
---
---
Before announceing the winners, let me remind you this is a @Blocktrades sponsored contest, if you like what they are doing vote for them as witness here
@anomadsoul is a proud host of this contest, if you like what he is doing vote for @ocd-witness as witness here
---
---
Now, the Steemians who´s entry won and are eligibile to join the next phase are, without any particular order:

---
For those who won, be on the lookout for the announcement post of the second phase, if everything goes according to plan, we´ll post it tomorrow.