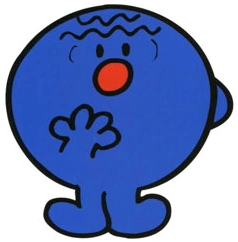 Everybody worries. Even Buddhist monks in peaceful monasteries spend their day trying to ward off the scourge of worry.
Buddhist monks ensure that they are put into situations that cause them to worry. In some situations a monk is required to beg for rice or money everyday in order to sustain themselves - then they return to the monestary where they meditate the rest of the day away.
I'm pretty sure after a day of begging in the streets - once I returned to shelter - I would not be looking forward to having to beg again the next day. Their path enlightenment is full of worry and doubt.
People in the western world have different worries for the most part. You might worry about losing your job - bur you've probably got a friend or relative to feed you or help you out. Our worries are usually disproportionate to the actual risk. Rather than dealing with life as it transpires - we can conjure up thousands of scenarios that never end up happening.
I catch myself worrying sometimes over the most ridiculous scenarios. Part of this could be my obsession with American newscasts - but most of it is just habit. Sometimes something bad happens - like a bad trip to the dentist. Sometimes we allow one freak incident to cause deep worry about what normally isn't a terrible experience . Worry to me is different than fear in the sense that when we worry we know what we are afraid of - whereas fear is associated with not knowing.
Taking life as it comes at you is how our ancestors lived for thousands of years. Our thoughts are usually where out worries are - and our thoughts are a byproduct of our brain - they arent the brain - they are more like exhaust from the back of a car. We dont need to "think" to do things. The whole point of thinking is to reflect so we can learn from our experience as well as create new ideas and plan future goals and activities. Any type of rumination or worry - really has no place in your brain.
If you think of the monk being able to beg for food everyday (sometimes the entire day until night) and compare it to your own reality - western worries usually are not this dire. What we share as human beings however is the ability to persevere difficult situations. Its instinctual in some of us - but in other it takes work. Erasing your worries by focusing on what is happening "right this second" is the only way to live a semi-fulfilled life. Worry leads to stress - which will just end up killing you anyway. I'm not a Buddhist but I practise with similar discipline to shut down my worry.
We all worry sometimes - just like we all sneeze. Its an involuntary reaction. We can't prevent it but we can control what happens afterwards. Most of us after a sneeze - get back to work and think nothing of it. This is what needs to happen with worry -you have to learn to just just let it go and get back to working.