(Event Closed) Now Steem Login and Reward Account for Steem Dollar Airdrop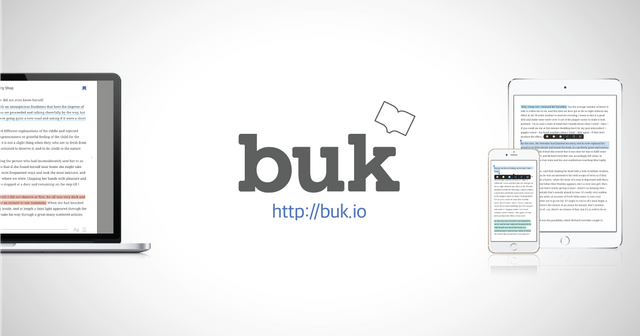 Dear Fellow Steemians,
I am excited to share our recent platform update, which include Steem Login and Reward Account Connection for Steem Dollar Airdrop promotions that will follow soon.
Steem Login Support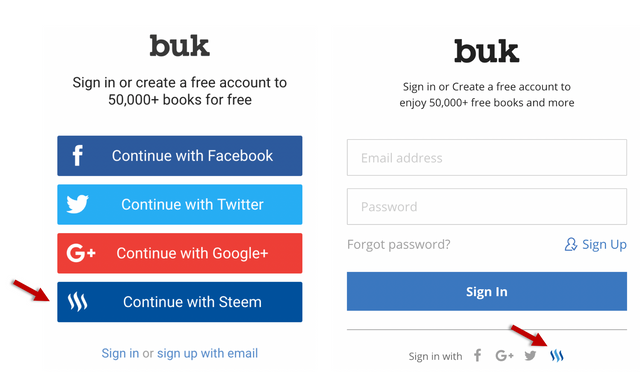 Now, you can sign-in into Buk.io using your Steem account. It is via the secure SteemConnect. Just for your information, the service provides about 60K ebooks(most are free) with the most advanced web-based reader that works on all major web browsers.
Reward Account Connection (Steem Dollar)
The Buk platform adopts SBD as its official reward coin for individuals. Register your steem account as the Reward Account and follow our Steem blog(@bukio) for coming promotions. We believe that Readers are Curators and they deserve profit sharing.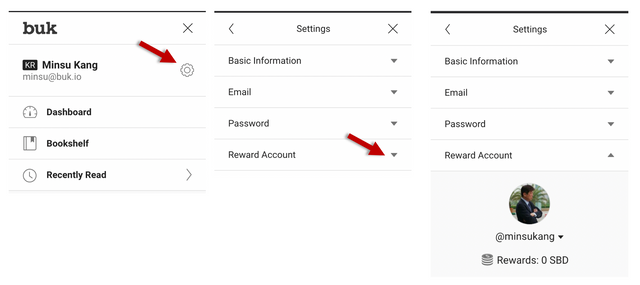 $1 SBD Airdrop Event
Register you Steem Account as Reward Account into Buk.io by 11/20/11:59PM(UTC+9, Korea Time) and follow @bukio (for future promotions), we will send $1 SBD to your account next day to thank you for joining this exciting occasion. Enjoy and resteem this to your friends.
This $1 SBD Steem Dollar Airdrop event is for fellow human steemians and we reserve the right to refuse anyone at our own discretion. We ask you not to abuse the system. Thank you
---
Our team also provides Voting Automation Service, Steemer.app. We developed it for our own use in the beginning after we found no other services meet our needs. Here is a posting about it for your reference and hope you may try it out.
The Most Reliable Vote Automation Service, Steemer.app for Busy Steemians


The Buk platform aims to connect the creators and the readers using our SBD-based fair reward system. Your support by voting for us is a big help. Thanks.