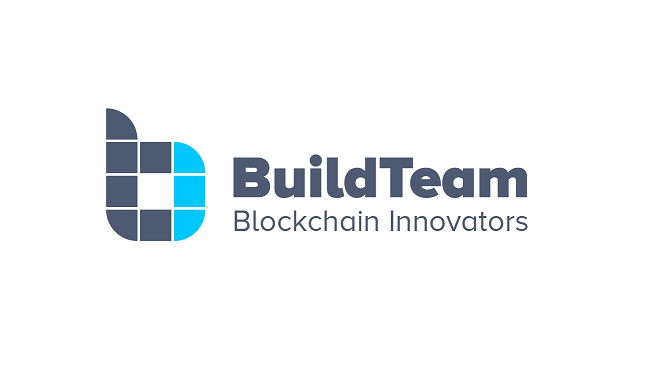 Hey everyone, @bulleth here with an update on the BUILDTEAM token supply and everything that's been going on in the market!
First auction recap
The first auction was a huge success, with early adopters doubling their investment in a just a matter of days. We received bids from 20 different people and each participant ended up receiving 1.73 STEEM per token:
 Total Pot         = 2100 STEEM
 Bids Received     = 1214 BUILDTEAM
 1 BUILDTEAM       = 1.73 STEEM
 
 Participants      = 20
 Average Bid       = 59.7 BUILDTEAM
 Max Bid           = 147  BUILDTEAM

New issue and token supply
As 1214 tokens were bid in the last auction, only 3786 new tokens will be issued in August.
2000 new tokens were issued on August 15, bringing total supply to 19 000. Another 1786 tokens will be issued on August 31, which will bring total supply at the next auction to 20 786.
Of the 19 000 tokens that currently exist, 13 859 are held by directors and company accounts that are unable to participate in the monthly auctions. Of those 13 859 tokens, only 1493 tokens are currently available to purchase on the open market.
State of the market
BUILDTEAM last traded at 12 BTS ($1.48), down from a record of high of 18.46 BTS earlier in the week (over $3 at the time). There are currently 2348 tokens available for purchase on the open market, with the lowest ask sitting at 11.99 BTS. The highest bid is currently 11 BTS, with buy orders totaling 3377 BTS.
The three largest holders of BUILDTEAM who are eligible to participate in the next auction are:
prosirius101 (1090)
bull-eth     (604)
netuoso-42   (545)

Get in quick!
The next pot will be announced on September 3 and rumours abound that it will be even bigger this time, with more than 3000 STEEM up for grabs. Considering BUILDTEAM was trading at 15 BTS at the last auction, with a pot of only 2100 STEEM, in my opinion these tokens are incredibly cheap right now. There are currently more than 350 tokens available between 11.99 and 15.
As BuildTeam staff are paid on the 1st and 15th of each month, mid-month will likely continue to provide opportunities to pick up tokens at a discount. Don't expect them to stay cheap for ever though, when the last pot was announced, price doubled in 48 hours:

So if you are looking to get your hands on some BUILDTEAM for the next auction ... you better get in quick while they're still cheap!
---
How do I buy BUILDTEAM tokens?
Tokens can be purchased on the OpenLedger - https://bitshares.openledger.info/?r=buildteam
If you already have an OpenLedger account, use this link to go directly to the exchange pair:
https://openledger.io/market/BUILDTEAM_BTS
How do I participate in the monthly BUILDTEAM auction?
We recommend reading the following posts to understand BUILDTEAM better and participate in bidding:
https://steemit.com/buildteam/@buildteam/pre-ann-the-buildteam-bidding-process-tutorial
https://steemit.com/buildteam/@buildteam/buildteam-bidding-announcement
What determines the price of BUILDTEAM tokens?
Like all exchange traded assets, buyers and sellers determine the price of BUILDTEAM tokens. Current supply and the size of the monthly profit pot are the primary fundamental drivers.
The Team
Who is behind BuildTeam?
The BuildTeam's organizational structure looks like this:
--------------------THE BUILDTEAM--------------------
BuildTeam General:
@thecryptodrive (@buildteam co-owner, CEO and Steem/Peerplays Witness)
@reggaemuffin (@buildteam co-owner, Steem witness and CTO and Lead Developer of @minnowbooster and @steemsports)
@cryptomancer (@buildteam co-owner and CTO and Lead Developer of @steemvoter)
@coinhawk - (@buildteam Business Development Manager)
@techblogger - (@buildteam Business Development Manager)
@bulleth (@buildteam Business Development Manager)
@tech-trends (@buildteam Assistant Public relations officer and Chat Moderator)
@bania (Nigerian Community Ambassador)
Developers: @mildfun, @netuoso (witness), @on247
Designers, UX and Multimedia: @carlosd15, @kozak, @velimir (Multimedia Manager & Writer), @shrey, @heelzkinu
SteemSports
@theprophet0 - (@steemsports General Manager, Editor-in-Chief and Steem/Peerplays witness)
@scottybuckets (Steemsportscast Presenter)
@writingamigo (Steemsporstcast Presenter and Editor)
@sirlunchthehost (Steemsportscast Presenter and Video Journalist)
@gnocdepatat (@steemsports community manager and writer)
@princewahaj (@steemsports SEO expert)
@murda-ra (@steemsports consultant and @minnowbooster Discord chat moderator)
Other:
@smooth and @neoxian (@minnowbooster advisors and liquidity providers)
Support
What is the best way to get in contact with BuildTeam?
Please visit our Discord support chat for help with any questions or problems you may have:

---
Thanks for your interest in BuildTeam and stay tuned for more exciting projects!
---
This is a @steemvoter subscription payment post. Thank you to Steemvoter customers for allowing us to use your Steem accounts to upvote this post by virtue of your free subscription to the Steemvoter.com bot service. @steemvoter is proudly a @buildteam subsidiary and sister project to @steemsports and @minnowbooster.