BuildTeam Frequently Asked Questions (FAQ)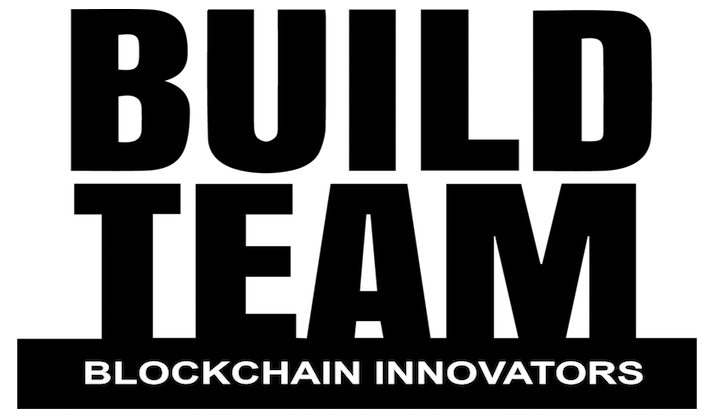 This article was written to help our customers and investors learn more about BuildTeam and provide answers to commonly asked questions.
What is BuildTeam?
BuildTeam develops sidechain services and custom applications that compliment the Steemit social networking ecosystem and other blockchain environments.
BuildTeam has a payroll structure similar to your average corporation, except instead of traditional fiat remuneration, we compensate our staff with our own cryptocurrency called BUILDTEAM tokens. Holders of BUILDTEAM tokens are able to bid for a percentage of the company's profits in a monthly auction process. Steem is distributed on a proportional basis depending on how much each participant bids. Our first auction just finished and was a huge success - auction participants earned 1.7 Steem for every BUILDTEAM token they bid.
The Company:
What services does BuildTeam provide?
Currently BuildTeam operates several blockchain services that include:
1.) SteemVoter - www.steemvoter.com
SteemVoter is an online platform in which users can sign up to auto-vote selected Steemit members. When an author you have selected to auto-vote makes a post, SteemVoter uses your account to upvote it, maximising your potential curation rewards. The registration process is very simple and after that, you simply select who you would like to auto-vote by adding in their usernames. SteemVoter takes care of the rest.
2.) MinnowBooster - www.minnowbooster.net
The @minnowbooster bot project is a "Swiss Army Knife" for minnows, which can do a multitude of things. It is a voting bot similar to @randowhale or @booster, except with @minnowbooster, you always know what size upvote you will receive in return. There is no random element or competition with other users.
In addition to the upvote bot, @minnowbooster's Delegation Leasing Market connects users who don't have enough Steem Power, with users who have too much Steem Power. Ever wondered what it's like to be a whale for a month? With @minnowbooster you can make that dream a reality! Or maybe you got into Steeemit early and have a ton of Steem Power just sitting there collecting dust? @MinnowBooster puts your SP to work for you, earning an impressive return with 0 default risk.
For more information:
https://steemit.com/minnowbooster/@minnowbooster/introducing-minnowbooster-beta
3.) Steemsports - Coming soon! www.steemsports.com
Steemsports is a revolutionary new sports news service. Beyond simply being a platform for fans to read about current events in football, rugby, cricket, horse-racing, basketball and more, it also provides a social community for sports enthusiasts and rewards all participation through its monetization and utilization of the Steem blockchain. Think of Steemsports as Steemit tailored exclusively for sports fanatics!
**New projects are currently being developed so check back soon for updates on this growing list of services.
Where do I find additional information about these services?
Additional information can be found about each of these services by visiting their respective Steemit blog pages:
http://www.steemit.com/@buildteam
http://www.steemit.com/@steemvoter
http://www.steemit.com/@minnowbooster
http://www.steemit.com/@steemsports
BuildTeam Tokens:
What is the existing supply of BuildTeam tokens?
The current available supply of BUILDTEAM as of August 5 is 17,000 tokens. 3,786 new tokens will be minted in August.
What is the maximum supply cap for BuildTeam tokens?
The maximum supply cap is 1,000,000 tokens.
What is token inflation rate for BuildTeam tokens?
There is a maximum inflation rate of 5000 new tokens issued each month.
Do BUILDTEAM tokens have intrinsic value?
Yes! This is what sets our tokens apart from so many other cryptocurrencies: BUILDTEAM tokens allow their owner to bid for a stake of BuildTeam's monthly profits.
What happens to BUILDTEAM tokens after they are used in bidding?
Tokens used in bidding are recycled, subtracting from new issue and reducing inflation.
Example - New Token Issue:
A) BuildTeam needs 5000 tokens to meet anticipated service payments in August. 4000 tokens were used in the last auction and will be recycled - only 1000 new tokens will be issued in August.
B) BuildTeam needs 5000 tokens to meet anticipated service payments in September. 5000 tokens were used in the last auction and will be recycled - no new tokens will be issued in September.
C) BuildTeam needs 5000 tokens to meet anticipated service payments in October. 9000 tokens were used in the last auction and will be recycled - no new tokens will be issued in October and no more than 1000 new tokens will be issued in November.
Where do I buy BuildTeam tokens?
Tokens can be purchased on the OpenLedger - https://bitshares.openledger.info/?r=buildteam
If you already have an OpenLedger account, use this link to go directly to the exchange pair:
https://openledger.io/market/BUILDTEAM_BTS
How do I participate in the monthly BUILDTEAM auction?
We recommend reading the following posts to understand BUILDTEAM better and participate in bidding:
https://steemit.com/buildteam/@buildteam/pre-ann-the-buildteam-bidding-process-tutorial
https://steemit.com/buildteam/@buildteam/buildteam-bidding-announcement
What determines the price of BUILDTEAM tokens?
Like all exchange traded assets, buyers and sellers determine the price of BUILDTEAM tokens. Current supply and the size of the monthly profit pot are the primary fundamental drivers.
The Team
Who is behind BuildTeam?
The BuildTeam's organizational structure looks like this:
--------------------THE BUILDTEAM--------------------
BuildTeam General:
@thecryptodrive (@buildteam co-owner, CEO and Steem Witness)
@reggaemuffin (@buildteam co-owner, Steem witness and CTO and Lead Developer of @minnowbooster and @steemsports)
@cryptomancer (@buildteam co-owner and CTO and Lead Developer of @steemvoter)
@coinhawk - (@buildteam Business Development Manager)
@techblogger - (@buildteam Business Development Manager)
@adamm - (@buildteam Chief Marketing Officer)
@bulleth (@buildteam Public Relations Officer and Chat Moderator)
@tech-trends (@buildteam Assistant Public relations officer and Chat Moderator)
Developers: @mildfun, @netuoso (witness), @on247
Designers, UX and Multimedia: @kozak, @shrey, Desikstudio, @carlosd15, @heelzkinu, @velimir (cinematography and writer), @hardikv (musician and music producer)
SteemSports
@theprophet0 - (@steemsports General Manager, Editor-in-Chief and Steemsportscast Presenter)
@scottybuckets (Steemsportscast Presenter)
@writingamigo (Steemsporstcast Presenter and Editor)
@sirlunchthehost (Steemsportscast Presenter and Video Journalist)
@gnocdepatat (@steemsports community manager and writer)
@fatpandadesign (@steemsports Assitant Community Manager)
@bania (@steemsports Nigerian Community Ambassador)
@princewahaj (@steemsports SEO expert)
@murda-ra (@steemsports consultant and @minnowbooster Discord chat moderator)
Other:
@blueorgy (@steemvoter advisor)
@smooth and @neoxian (@minnowbooster advisors and liquidity providers)
Support
What is the best way to get in contact with BuildTeam?
Please visit our Discord support chat for help with any questions or problems you may have: https://discord.gg/S37bYma
---
Thanks for your interest in BuildTeam and stay tuned for more exciting projects!
---
This is a @steemvoter subscription payment post. Thank you to Steemvoter customers for allowing us to use your Steem accounts to upvote this post by virtue of your free subscription to the Steemvoter.com bot service. @steemvoter is proudly a @buildteam subsidiary and sister project to @steemsports and @minnowbooster.