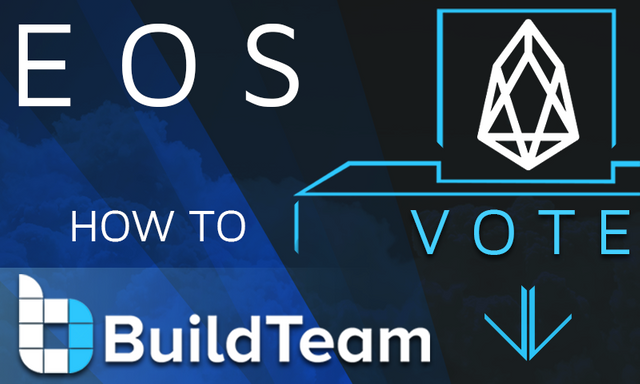 ---
Hey folks! @techblogger here, bringing you a step by step tutorial for EOS token holders teaching you how to use the voting power of your tokens to vote for EOS Block Producer candidates.
Before I walk through step by step instructions, I'd like to provide links to BuildTeam's EOS Candidacy Announcement and our most recent update regarding the state of our EOS node configuration:
BuildTeam EOS Block Producer Candidacy Report
BuildTeam: EOS BPC Nodes Ready for Action as EOS Mainnet Launch is Underway!
---
Now that the mainnet has launched, EOS holders are wondering about what may be the best way to go about voting for BPCs. Or they may even be wondering, why should I bother voting for a BPC?
In previous updates we have explained it like this. EOS Block Producer Candidates are responsible for securing the network and facilitating transactions. Beyond that they will be responsible for building what is sure to be the largest and most robust cryptocurrency ecosystem the world has ever seen. Picking the best BPCs and electing them as official EOS Block Producers ensures that the network is being built by the best candidates the ecosystem has to offer. We hope you will use one of your 30 Block Producer votes to elect BuildTeam and give us the honor of building EOS on your behalf.
Voting for an EOS Block Producer
Step 1:
First you'll need to learn how to find your EOS account information. It is easy to do this in fact and will only take a minute. To locate your account information you only need to know your ERC20 Ethereum address, the one you have your EOS placeholder tokens in.
Use the following tool to identify your account: https://eosauthority.com/account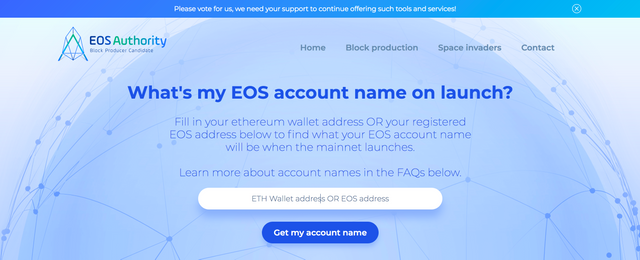 Now that you've found your account, copy down the account name and put it somewhere safe.
Step 2:
In order to proceed further, you must know your EOS private key. You should have received this key when you registered your ETH address. If you are using Exodus wallet in the developers menu (assets) you will see an option that says EOS Mainnet in which you can find your EOS private key.

Now you should have your account name and your EOS private key somewhere secure. Lets get to the voting!
BuildTeam is a Block Producer Candidate and as such takes security and the well-being of the community into consideration as our first priority. We would not recommend a tool before undergoing a comprehensive audit of its code. Based on our research there is only one voting tool we would recommend at the moment. This is the EOS-Voter tool made by Greymass.
For a full outline of the tool from developers click on the link below:
https://steemit.com/eos/@greymass/announcing-eos-voter-an-eos-block-producer-voting-tool-and-light-wallet
The tool stores your private key locally if you wish and provides an added level of password protected encryption. We have audited the code and can verify it is indeed safe to use.
However we would advise that you use caution and only download it from their official github repository!
Here is where you can find the latest version on github: https://github.com/greymass/eos-voter/releases
Step 3:
Once you have downloaded the Greymass EOS-Voter tool and installed it, you should be ready to connect it to your account so you can proceed to vote.
When you start the tool for the first time, you will need to point it to a network connection endpoint before it will work. You can use one of these BuildTeam approved connection endpoints:
or
Simply plug one of those URLs into the big connection box at the center of the screen: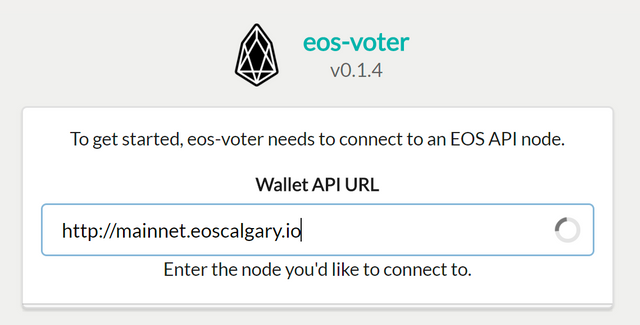 If you want to change this connection setting at some point in the future, you can do so by clicking on the gear icon at the top left corner of the producer voting screen:
Next, enter your account name and EOS private key into the appropriate fields, and click the big green button:

Or if you prefer to save the wallet for next time:

---
You will see initially the account has no votes cast: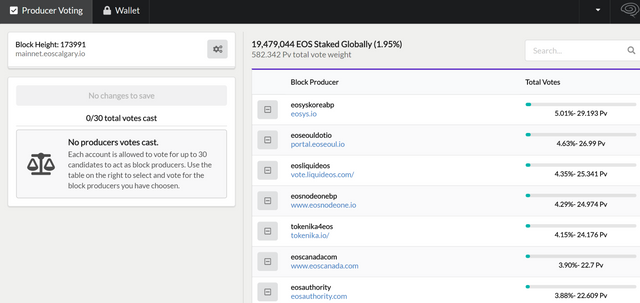 You may vote on up to 30 BPs, simply tick the box next to the ones you want, such as our very own buildteameos (we are about halfway down the list):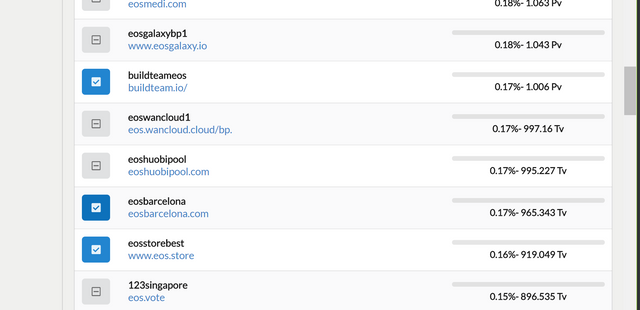 If you're having trouble finding your favorite BPs, you can use the search box to filter the list:

When done selecting BPs, simply click the "Submit changes to blockchain" button: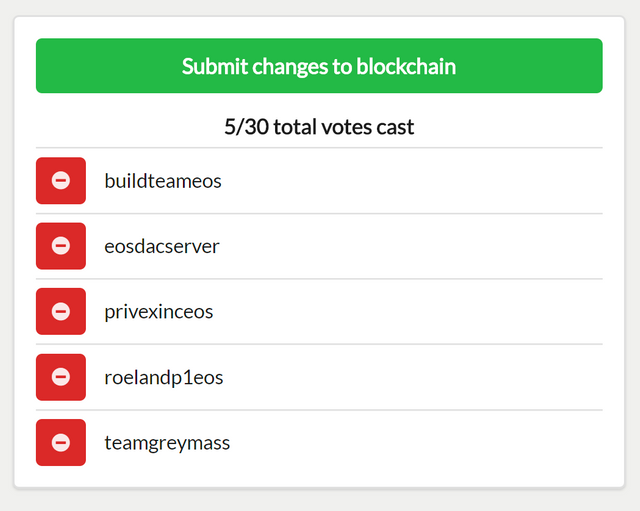 Finally, go ahead and confirm your vote: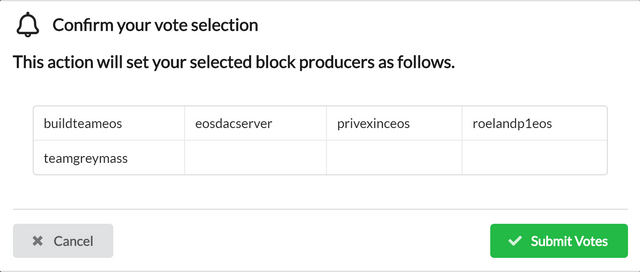 You will get a confirmation message that looks like this:

Step 4:
Now that you have made your votes for BPs, check out the Wallet feature.
Clicking on the Wallet tab at top of screen shows you some nice details about your account such as your token balance, tokens staked, and system resources available for consumption: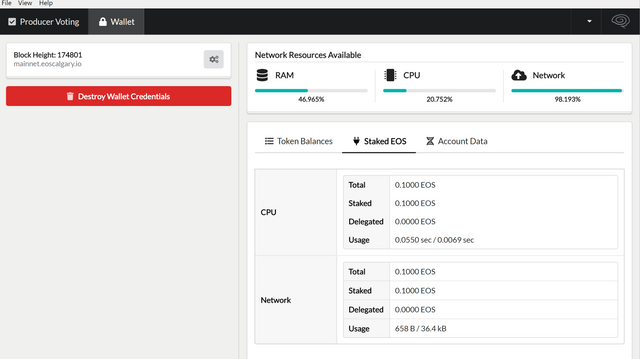 If you've followed these steps and have managed to place your vote, you've contributed to the ecosystem and have taken EOS one step closer to becoming fully unlocked. To complete this process, as a community we must collectively vote with at least 15% of the EOS token supply.
No easy feat to accomplish individually, so we all have to do our part to make sure EOS is a success!
---
Here's a video outlining BuildTeam's EOS Block Producer Candidacy effort:
---
---
Vote for buildteameos!
We hope you've enjoyed this tutorial and were able to use it to vote for us! Together it is our aim to build the cryptospace in a way that promotes social responsibility and more equitable exchange of value amongst 3rd parties. Stay tuned for exciting new updates in regard to new EOS features and tools brought to you by the builders of BuildTeam!
---
Join our Discord chat
Get support and connect with us and other BuildTeam fans!

---
We are always looking to improve @buildteam and try to keep you up-to-date whenever something changes. If you have any suggestions about what we should change or add to @buildteam, then please drop by and let us know!
---
Missed the BuildTeam announcement? Here's all the juicy details.
---

---
Visit our flashy new website BuildTeam.io!
---
Set @buildteam as your witness proxy today and contribute to building a better tomorrow!

Want an easier way? Use our SteemConnect proxy link!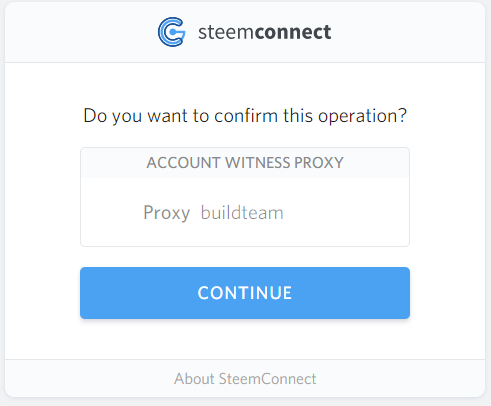 ---
This is a @steemvoter subscription payment post. Thank you to Steemvoter customers for allowing us to use your Steem accounts to upvote this post by virtue of your free subscription to the Steemvoter.com bot service. @steemvoter is proudly a @buildteam subsidiary and sister project to @steemsports and @minnowbooster.