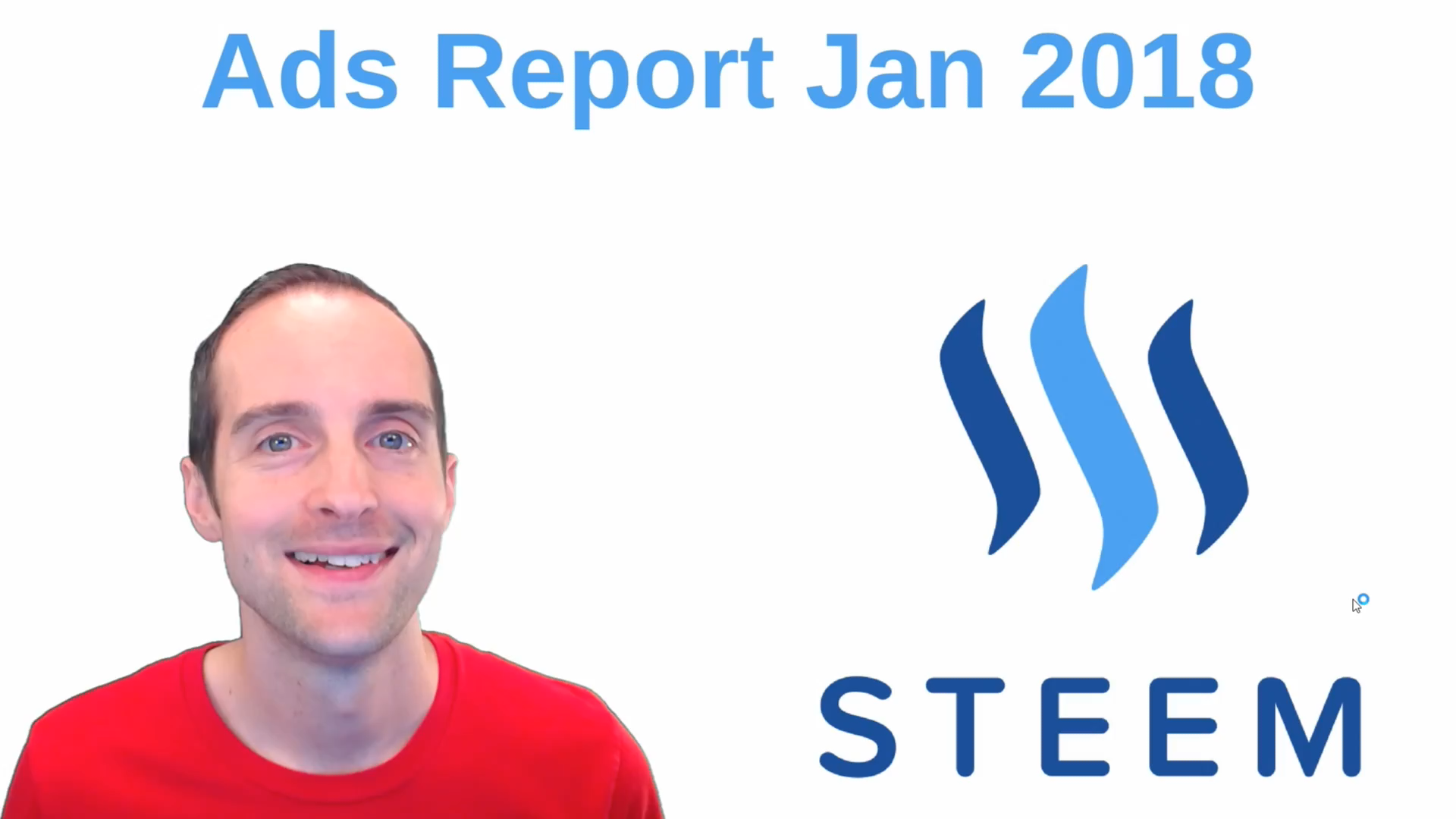 Our ads for Steem showed 6,692,104 times on Facebook this month while on Google and YouTube our ads made another 461,115 impressions! The total cost for the ads in January 2018 so far is $1,869.37 paid to Google AdWords and $3,765.41 paid to Facebook! For those of us interested in seeing more about the ads, will we watch this video exclusively uploaded to @dtube because it contains a quick recap of this month's ads plus plans for February 2018! Review the budget and existing ads at any time at https://airtable.com/shrXuoYTnODWA0QG1 which in summary shows over $20,000 in funding for the ads with about $20,000 spent so far!
See the Full Report on @dtube!
---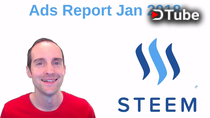 ---
Summary of January 2018 Results!
---
The most successful ad on Facebook can be seen at https://www.facebook.com/jbanfield/videos/1517754641578040/ which features a video intended to help Facebook users discover the value of Steem!
Our newest ad with the most impressions focused on helping ignite excitement about Steem in the cryptocurrency world as seen at https://www.facebook.com/jbanfield/videos/1661161520570684/. I decided to pause this ad and will try again with different ad text because the costs have been too high so far per share and page like.
Ads for https://utopian.io/ reached 61,388 github users on Facebook.
I focused about $100 this month specifically to South Korea where exchanges like https://upbit.com/ have helped cryptocurrency prices rise especially Steem!
My goal with the ads is to get the best results for the lowest price which has consistently happened since starting the ads in June 2017.
Plans for February 2018!
---
In February I will be submitting 25 posts from other users to Google for ads along with a matching video on Facebook from https://steemit.com/budget/@jerrybanfield/the-top-25-steem-posts. I will also be including the video from @tomasgeorge in the ads along with testing more ads of my own.
We have over $5,000 remaining on payments already sent from @budgets to cover the ads for February and my hope is to hold off on sending more payments until Steem is $10+!
Funding!
---
Thank You!
---
I am very grateful for the chance to work at home today primarily on Steem a few hours every day and to earn enough income to support my family which includes paying down the $200,000+ in student loans @laurabanfield and I borrowed to get graduate degrees. I hope what I contribute on Steem helps many of us to earn enough to avoid borrowing money and needing to do work we do not love.
Thank you for giving me this chance to be of service today!
Love,
Jerry Banfield
---
▶️ DTube
▶️ IPFS