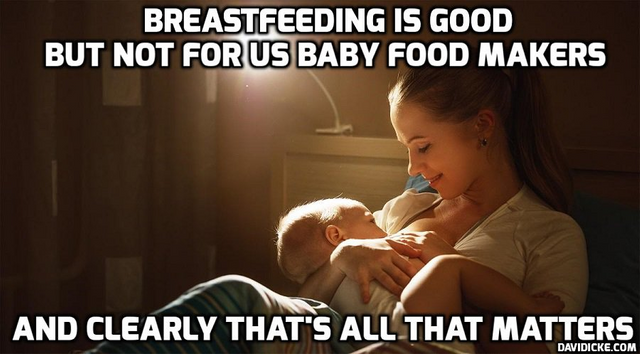 Once again something that is natural and hugely beneficial to all humans and something that is free, has come under fire. This time it is breast milk and it has come under attack from the American Government. During the United Nations-affiliated World Health Assembly in May, Ecuador attempted to introduce a resolution to promote breastfeeding around the world. This is something that was expected to be passed quickly and easily.
Since 2015 less than 40% of babies under 6 months are being breastfed in low income and middle income countries. This is huge, especially since these countries are not able to afford to buy the amount of formula milk needed to keep their babies well fed and nourished. I wrote an article 2 months ago which was about Nestle pushing formula milk onto mothers in poor countries. Once again Nestle are up to their old tricks, even with the International Code of Marketing of Breast milk Substitutes in place.
This time however it was in the Philippines and mothers were being offered free samples within maternity wards, where staff who were given bonuses were promoting it as well. This led to mums being discharged home dependent on formula to feed their babies as breastfeeding was not encouraged and would now be difficult to commence. The result once again is poor families with malnourished babies, as they can not afford to buy enough of the formula and they are also having to make the formula with dirty water, it was like taking a step back in history.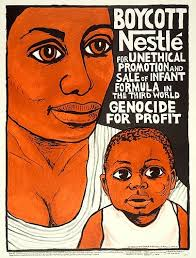 Image Source:https://unlatched.wordpress.com/2013/04/23/why-nestle-is-evil-it-goes-beyond-just-infant-formula/
So the resolution put forward by Ecuador had come at a really good time as it is pushing for the promotion of breastfeeding especially in poorer countries. But in stepped America, asking that the language being used by governments to "protect, promote and support breastfeeding" be removed
and another passage that called on policymakers to restrict the promotion of food products that many experts say can have deleterious effects on young children.
https://www.nytimes.com/2018/07/08/health/world-health-breastfeeding-ecuador-trump.html
When that was refused they then began to make threats that unless Ecuador drop the resolution they would enforce trade measures and withdraw military aid from the country.
The Americans were blunt: If Ecuador refused to drop the resolution, Washington would unleash punishing trade measures and withdraw crucial military aid. The Ecuadorean government quickly acquiesced.
https://www.irishtimes.com/news/world/us/us-opposition-to-breastfeeding-motion-stuns-world-health-officials-1.3558786
Patti Rundall, policy director of the British advocacy group Baby Milk Action who was in attention at the meeting stated within the same Newspaper article that
"What happened was tantamount to blackmail, with the US holding the world hostage and trying to overturn nearly 40 years of consensus on the best way to protect infant and young child health,"
As it stands the baby formula industry is worth $70 billion and with the recent decrease in sales in Western Countries due to an increase in breastfeeding there, they of course were hoping that the poorer countries would be able to make up in any financial loss. So of course they wish to protect their investments and keep this billion dollar business going. The actions by American officials show us once again how the well being of large corporations is far more important than the well being of our children and future children. Money over lives as usual.
In the end Russia stepped in and declared that they would sponsor the resolution that was put forward by Ecuador.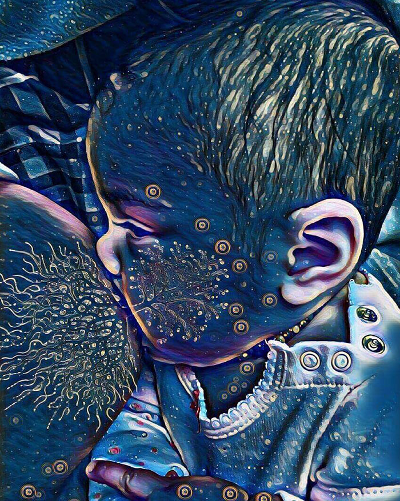 Image Source:https://www.boredpanda.com/breastfeeding-photos-tree-of-life/
I am a huge advocate of breastfeeding, it is one of the most natural things in the world for a mother to do. I understand that sometimes it is not possible and I know from personal experience that it can be very painful at the beginning. I experienced problems at the beginning with all third of my girls, but I was determined to feed them so I stuck with it and I am very happy I did. Breast milk is designed to nourish our children, it provides babies with everything they need. I could write another article discussing this alone. Mothers need support when it comes to breastfeeding, they also need to be aware of the numerous health benefits for both themselves and their babies if and when they do decide to breastfeed.
But It seems that everything that is natural within our world is under attack. From how we choose to live our lives to how we choose to birth and raise our children. Which are all things that really do result in us becoming more empowered. They are so important if we are to bring about change and are things are are definitely worth fighting for.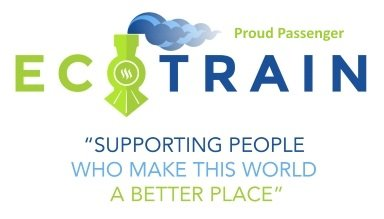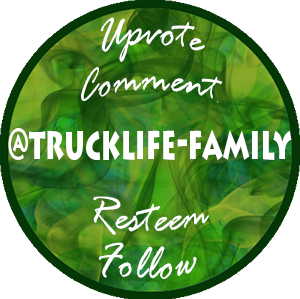 Big Big Thank You To @byn for designing my logo.