Release the Kraken! The SeaKraken Vote Bidding Bot is here!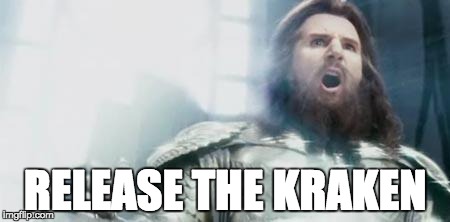 SeaKraken the new Vote Bidding Bot to support Minnows is here!
Send your Bid Amount and URL as Memo to the SeaKraken to participate in a Bidding Round.
Minimum Bid: 0.05 SBD or STEEM
Voting Window: 2.4h (100% Vote)
Max Post Age: 3,4 Days
Automatic Refunds of invalid bids!
The SeaKraken is awaiting your bids now!
Release the Kraken!