bdbot ( Get 75+ Upvote Within 10 Minute )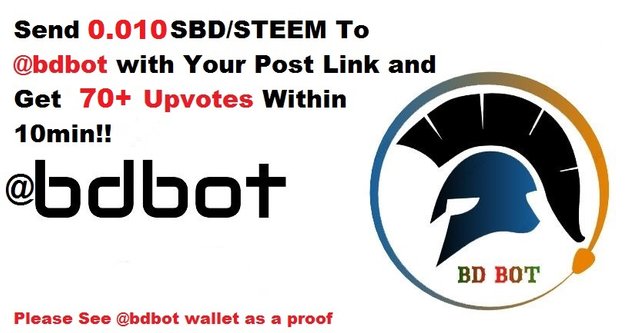 what is bdbot ?
bdbot is a voting vote that upvoted your post from 75 account
Your benefit ?
Just sending only 0.010 sbd/steem to bdbot then bdbot voting your post that value is 0.030 that means 3x benefit otherside your post also getting 75 post thats why your post easily became eye catchable .
How You Use
Just send 0.010 sbs/steem to bdbot with your post link in memo from your wallet.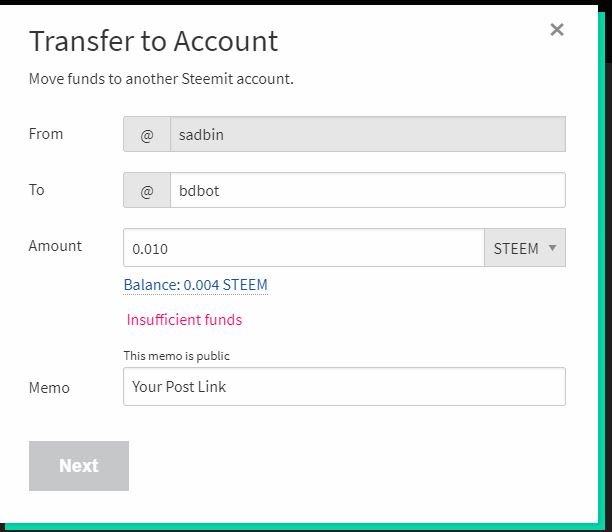 Anyone using bdbot?
Happy to say that many people already using bdbot from last 3month.As a proof please see bdbot wallet
https://steemit.com/@bdbot/transfers
Get_free_Vote
Resteem this post and comment your post link here i will give your post 75 upvote !!