20 Books I Want to Read in 2018!
Would you like to see the 20 books I want to read in 2018 and that are in my Amazon wish list because this might give you ideas on what to read next or you may want to tell us what book(s) you recommend that I could add to my list?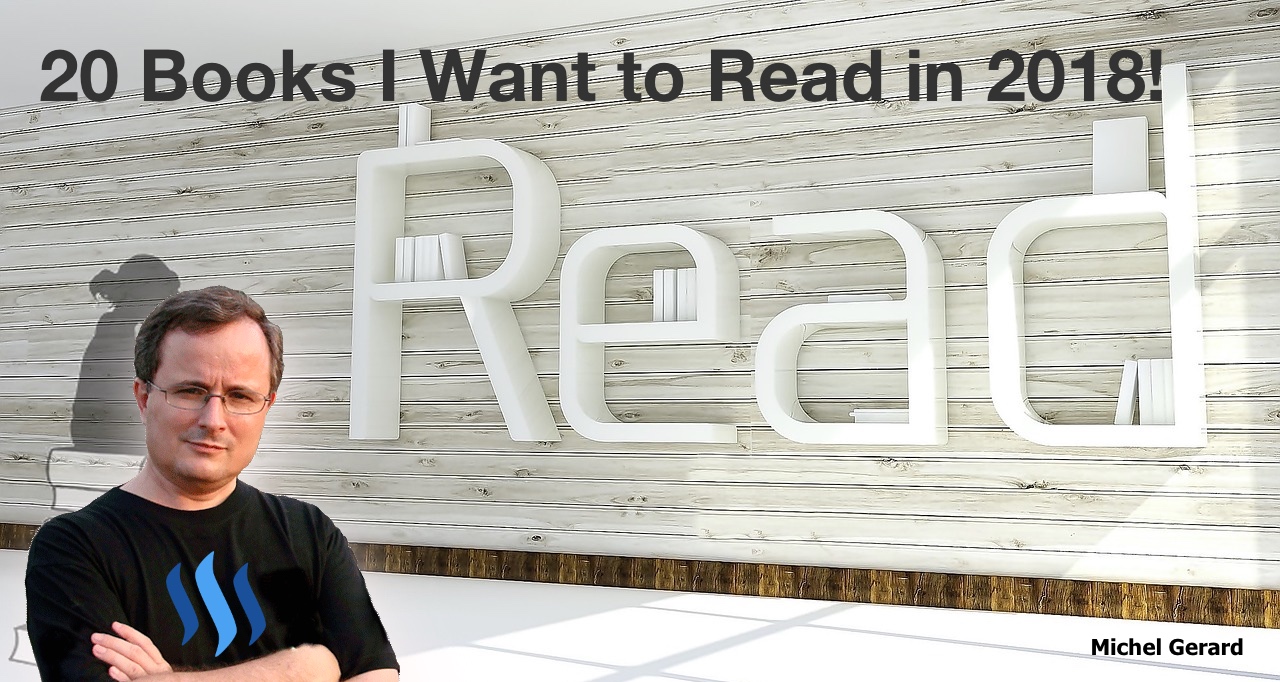 All the books in my Amazon wish list below are linked directly to the Amazon page for each book and none are affiliate links.
20 Books I Want to Read in 2018!
There are quite a few books that I put in my Amazon wish list, a lot of them were recommended by @jerrybanfield in his videos on YouTube or blog posts.
I personally read books that are recommended by other people and in the Kindle format because I can have them on my computer and my phone, which is handy when I have some free time waiting for my daughter to finish a piano or a Maths lesson.
The book I have been reading, and which I am nearly finished with is, "The Reboot with Joe Juice Diet – Lose weight, get healthy and feel amazing: As seen in the hit film 'Fat, Sick & Nearly Dead'" by Joe Cross, which has been very useful.

Would you recommend a book (which is not already in the list) that you have been reading, here in the comments with cover image and non-affiliate link to Amazon, because this might be useful for us to discover a good book and the 5 first users to post will get 1 SBD each from me?
All images are book covers from Amazon.com.
My Amazon Wish List
This is my Amazon wish list in no specific order and maybe you can help me pick my next book?




You can see my Wish List on Amazon here: https://www.amazon.com/gp/registry/wishlist/2K2BR6FVA45UX/
I hope that you enjoyed reading this post with the list of books that I want to read in 2018.
Would you upvote this post and follow me for more because this will encourage me to write more posts about books like this one?
Would you please help @jerrybanfield become a top 10 Witness because you can help funding projects to build Steem as explained here? Vote for jerrybanfield as a witness or set jerrybanfield as a proxy to handle all witness votes at https://steemit.com/~witnesses. Read the 5 reasons why I'm voting for Jerry Banfield as a witness and how to vote in my post. You may be interested to read: What is a Steem Witness, How to Vote and Why?
Michel Gerard