Blogging Tools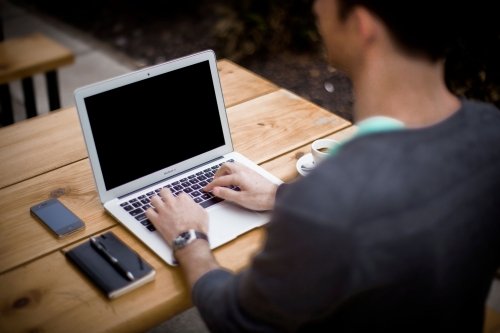 I've been a year since I started my own personal development blog. During this time, I've come to use some really cool resources to enhance my blogging activities.
So I've made this list with some of the tools which I use most with my blogging activities. I know I am not reinventing the wheel, but here's a part of what I've been using. Hopefully it will be useful to someone.
Enjoy!
Amazing Images (CC0, most are from public domain)
SEO and Content
Miscellaneous
Compressor.IO
- I just love this tool! It will shrink the physical size of your images, but preserving their quality as much as possible.
Canva - Anytime you need a tool to create quotes or nice pics to share on social media, Canva is the place to go. Use in tandem with public domain images found in the previous list. Accesible from the browser.
Be Funky - When you need to create a funky collage. Accesible from the browser.
Online Chart - Good looking charts.
Gif Maker - Upload your images and create a gif out of them
Word Clouds - You will be creating word clouds with this one.
Typography Editor - Another tool to edit and create images, quotes.
ColorWheel - When you need to make sure two or more colors go well together. Thank you, Adobe.
Alt-Codes - Special ASCII characters, like ☺♫☼♥😍
Kawaii Faces - some one-line ASCII art like ☆(❁‿❁)☆
TextFac.es - some more one-line ASCII art like ( ͡° ͜ʖ ͡°)
Gif Maker - Upload your images and create a gif out of them
Gimp - One of the best open source tools to edit your images. Has a lot of functions similar to Photoshop, but it's easier to use. Also free. Needs to be downloaded and installed locally.
Audacity - The best open source audio editor. I was amazed to discover that this little tool was able to open up an 8-hour long mp3 file with no problems, whilst Adobe Audition kept crashing on the same file. I was impressed with it then, and I am now. To process mp3 files, you will need to download a separate plugin (3 clicks away). Needs download and local install.
Automation
MailChimp
- the perfect beginner's solution to build a list of subscribers list, free for the first 2000 subscribers.
Hootsuite - helps with scheduling your social media activity. It allows you to schedule up to 3 popular social media accounts (Facebook, Twitter, and so on).
MailMunch - Provides subscriber forms that can be integrated in any blog or site.
Site/Blog Maintenance
Testing your site/blog's speed
Each test below will tell you how fast your site is. It's best if it loads under 3 seconds. Each test will give you tips, tricks and hints on how to optimized your speed (like reducing image size, reducing resource load times)
Check Broken Links
BrokenLinkCheck
- find out if your site has broken links that need be fixed.
Hopefully, you got some value out of this list.