Hello everybody :)
Hanoi is another surprise in Vietnam - sure, you feel it's the capital but it's also pretty clean and people seem to be relaxed.
We took our time to get to know the city by walking with a kind german we got to know in the hostel, booked our tour to the Halong Bay (yes!) and went for a workout in a local gym!
Hallo zusammen! :)
Hanoi ist eine weitere Überraschung in Vietnam - sicher, man spürt schon, dass man sich in einer Hauptstadt befindet, aber es ist ziemlich sauber und die Leute wirken entspannt.
Mit einer lieben Deutschen erkundeten die Stadt zu Fuß, buchten unsere Tour für die Halong Bucht (yes!) und machten ein Workout in einem nahegelegenen Fitnessstudio.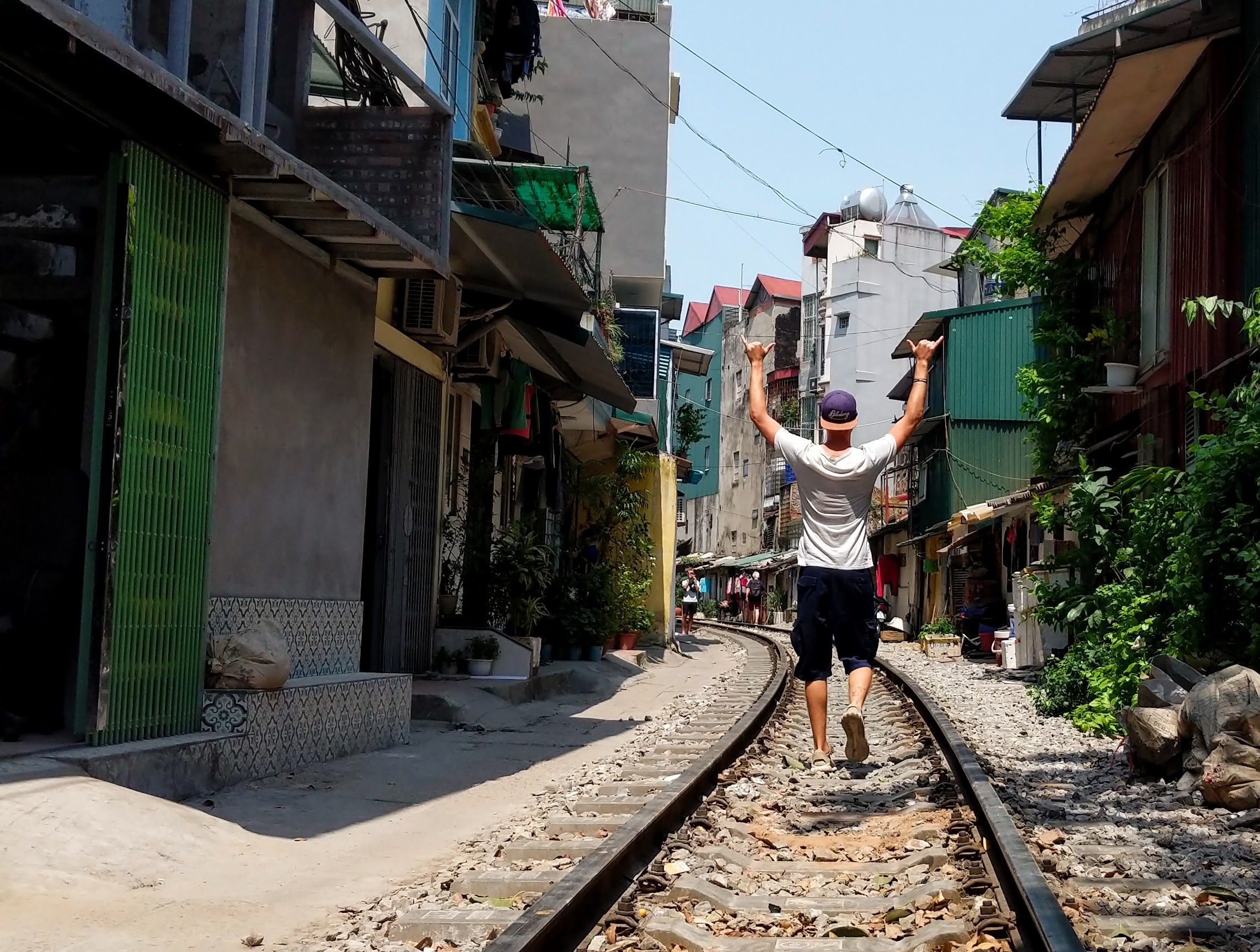 That's at the well-known Hanoi train street.
Walking through small busy streets we saw old ladies preparing food for people on the classic kids seats, men sleeping on scooters and eventually made our way to some sights. On the next photo you can see the mausoleum of Ho-Chi-Minh.
Als wir durch belebte kleine Straßen gehen, sehen wir alte Damen Essen für Leute vorbereiten, die bereits auf den (hier klassischen) Kinderstühlen warten. Etwas weiter schlendern wir an einem Mann vorbei, der auf seinem Roller schläft, um am Ende dann sogar bei einer Sehenswürdigkeit zu landen. Am nächsten Bild seht ihr das Mausoleum von Ho-Chi-Minh.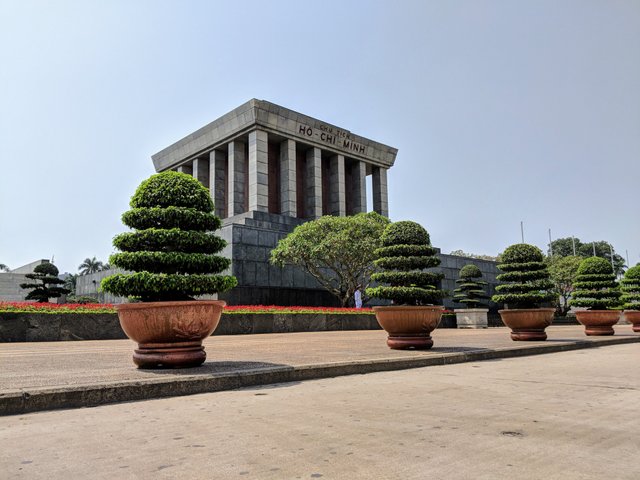 On the way back it was time to grab a coffee, before we head out of the gym. Since service is super slow at times, I had some time to take a photo.
Am Rückweg schnappten wir uns einen Kaffee, bevor es ans Workout geht. Da der Service oftmals ziemlich langsam ist, hatte ich Zeit, ein Foto zu machen.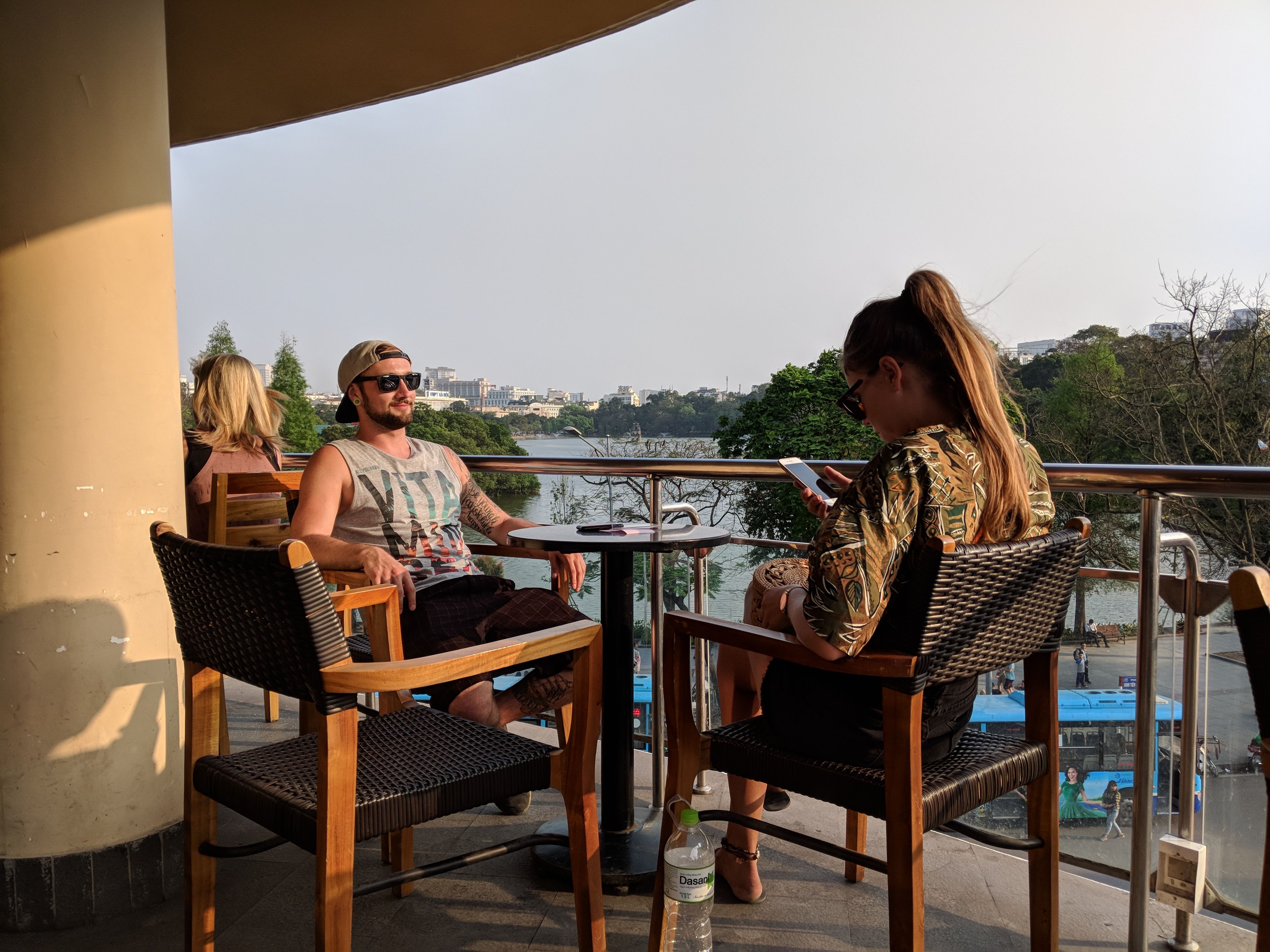 The Inside Travels
I'll be honest with you. It's 11:50 pm as I type this and I have to keep it short for the sake of the early Halong Bay tour tomorrow.
Ich werde ganz ehrlich mit euch sein. Es ist 23:50 als ich diese Zeilen tippe und ich muss es im Sinne der morgigen frühen Tour kurz halten.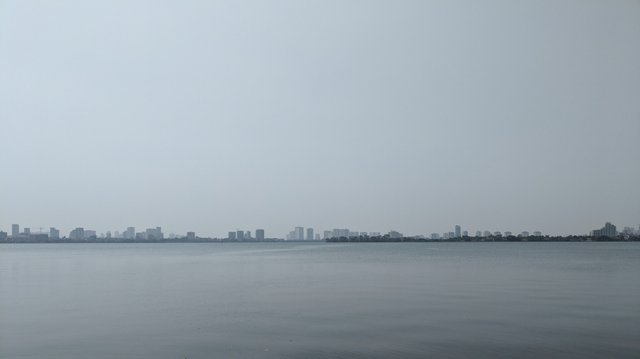 Simply continuing from yesterday: I can picture myself doing nearly everything. So many things catch my attention and I am like "I want to learn and do this and this and this and …". At this point I feel some pressure of deciding on what I want to do for the rest of my life.
Funny thing is, there's no pressure. It's a blessing of having a choice.
Es es wieder von gestern fortgesetzt: Ich kann mir vorstellen, beinahe alles zu machen. So viele Dinge fassen meine Aufmerksamkeit und ich denk mir "ich möchte das lernen und machen und das und das und das und da…". An dem Punkt fühle ich den Druck, mich für irgendetwas für den Rest meines Lebens zu entscheiden.
Lustigerweise stelle ich fest, dass da es da keinen Druck gibt. Sondern die Gunst, eine Entscheidung zu haben.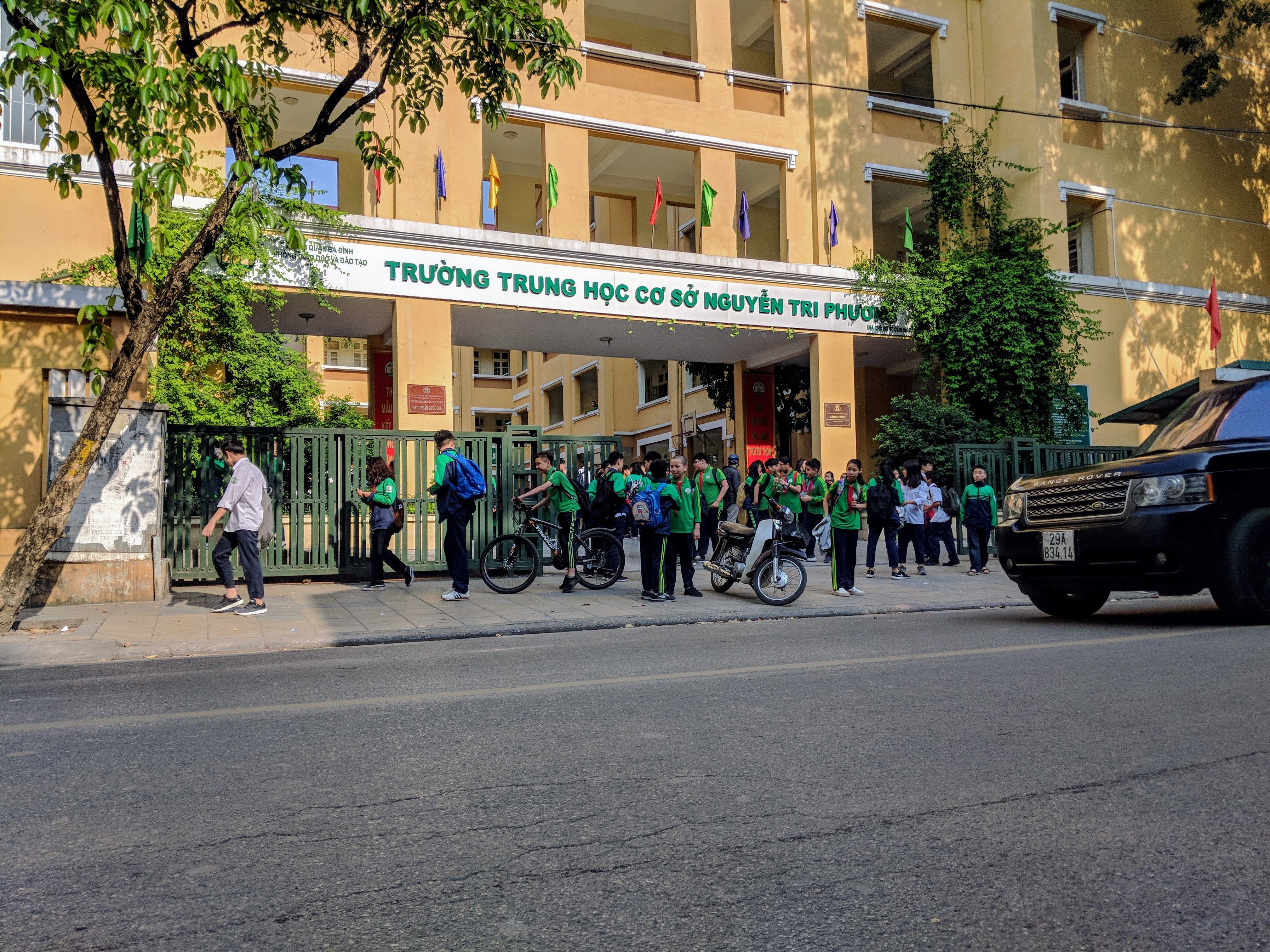 Traveling you see so many beautiful things but also so much cruelty, poverty, sorrow and all the stuff you don't want to talk or think about. You realise how blessed you are and how ridiculous most of your own problems are.
While traveling your perception of the world and your own issues change. More and more I am just happy for just being alive. I become more grateful day by day and I believe, that this is a key element for a happy life.
To be continued tomorrow. :)
Auf der Reise sieht man viele schöne Dinge, aber auch so viel Grausamkeit, Armut, Leid und all die Dinge, über die keiner reden oder nachdenken mag. Man realisiert, wie gut man es hat und wie lächerlich die meisten eigenen Probleme sind.
Während der Reise verändert sich die Wahrnehmung von der Welt und der eigenen Belange. Mehr und mehr bin ich einfach nur glücklich, überhaupt am Leben zu sein. Von Tag zu Tag werde ich dankbarer und glaube, dass das ein Schlüssel zum Glück des Lebens ist.
Morgen geht's weiter. :)
---
Hope you had a good read! Always happy about feedback.
Photos shot with: Google Pixel 2 (Smartphone)
More pictures on instagram: https://www.instagram.com/yourmateyo ☺
You find every other steemit blog post in chronological order right here: http://yourmates.world
All the best,
yourmate :)