Hey oh Steemians!
Decisions were made: We booked an apartment in Kuala Lumpur to stay there for one entire month!
The flat is in a building with a gym, a pool, a nice view at the Skyline and most importantly: we've got a kitchen. We are really looking forward to the flat and actually living in another country the first time.
Hey oh Steemianer!
Entscheidungen wurden getroffen: Heute buchten wir ein Apartment in Kuala Lumpur, um dort einen ganzen Monat zu bleiben!
Im gleichen Gebäude befindet sich ein Fitnessraum, ein Pool, es gibt einen schönen Ausblick auf die Skyline und am allerwichtigsten: wir haben eine Küche. Wir freuen uns schon richtig auf die Wohnung und darauf, das erste Mal gewöhnlich in einem anderen Land zu leben.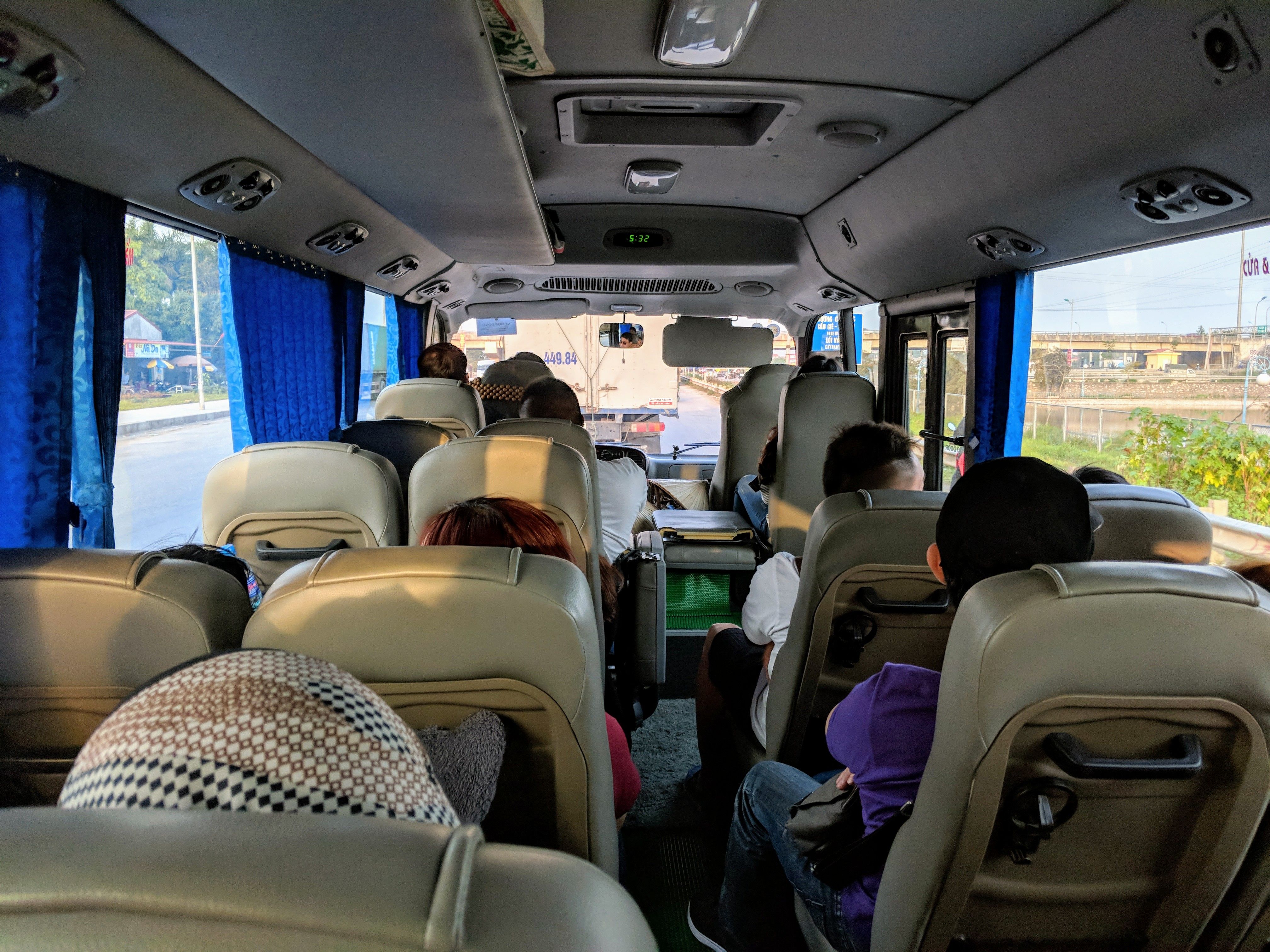 Joined a tour bus on it's way back to Hanoi.
Apart from these news today we moved onward to Hanoi after leaving Ninh Binh without doing anything in nature except cycling. A pity we were unlucky with the weather but this way we could wrap our heads around other stuff!
Abgesehen von diesen Neuigkeiten ging es heute weiter nach Hanoi, nachdem wir in Ninh Binh nichts in der Natur gemacht haben, außer eine Runde mit den Fahrrädern zu drehen. Echt schade, dass wir pech mit dem Wetter hatten, aber so konnten wir andere Dinge behirnen!
The Inside Travels
Contunuing from yesterday I came to the conclusion that the only thing to do that actually makes sense is to become or be the best version of oneself possible. Spread positivity in your family and your social environment. Be kind, be helpful, serve your species and be happy.
That's the first step to change the world for the good.
Anknüpfend an gestern komme ich zu der Einsicht, dass es als einziges wirklich Sinn macht, die bestmögliche Version von sich selbst zu werden oder zu sein. Bring positives in deine Familie und dein soziales Umfeld. Sei nett, sei hilfsbereit, diene deiner Spezies und sei glücklich.
Das ist der erste Schritt, um die Welt zum Guten zu verändern.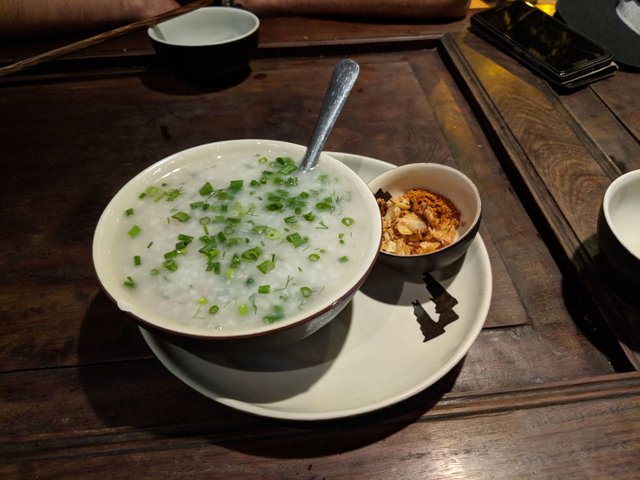 Had some Congee today to make me happy. :P
I figured I am still way too influenced by the ideas and opinions of other people. I care way too much about it. Would I still care, if I knew I had to die in 5 years? Haha. No.
So, why would I anyway?
Being true to myself also is a way to contribute to a healthy society. Whatever you do, the best case would be to do something, that serves humanity.
To be honest, I still have no clue what profession really is gonna make me happy and I realised that this is totally alright. I will not find it looking for it and it's not a predefined thing.
It's just how you percept what you do.
We're getting closer - talk to you tomorrow. :)
Noch immer werde ich viel zu sehr von den Ideen und Meinungen anderer beeinflusst. Ich kümmere mich viel zu sehr darum. Würde ich das auch, wenn ich in 5 Jahren sterben müsste? Haha. Nein.
Weshalb sollte ich also überhaupt?
Mir selbst treu zu sein, ist auch ein Weg, zu einer gesunden Gesellschaft beizutragen. Im besten Fall macht man dabei etwas, das der Menschheit dient.
Um ehrlich zu sein, habe ich noch keinen blassen Schimmer, welche berufliche Tätigkeit mich wirklich glücklich machen wird und ich fand heraus, dass das total in Ordnung ist. Ich werde es nicht finden, indem ich es suche und es ist auch keine vorbestimmte Sache.
Es ist lediglich, wie du wahrnimmst, was du machst.
Wir kommen der Sache näher - bis morgen. :)
---
Hope you had a good read! Always happy about feedback.
Photos shot with: Google Pixel 2 (Smartphone)
More pictures on instagram: https://www.instagram.com/yourmateyo ☺
You find every other steemit blog post in chronological order right here: http://yourmates.world
All the best,
yourmate :)