A wonderful start of the day.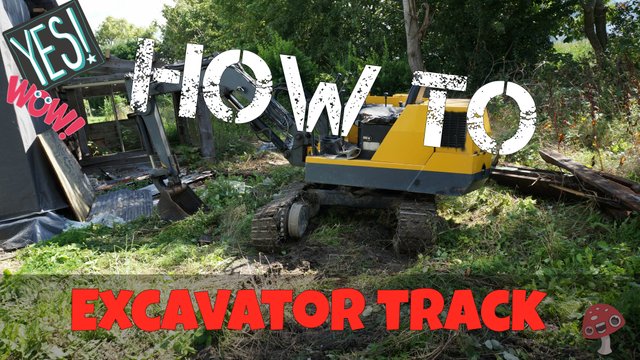 Wanted to start digging the foundation trenches for the office add-on for my workshop. But instead my excavator threw a track giving me a change to make a how to for you guys!
What you will need:
pry bar
grease gun
socket wrench
some good working gloves
paper/rags for cleaning up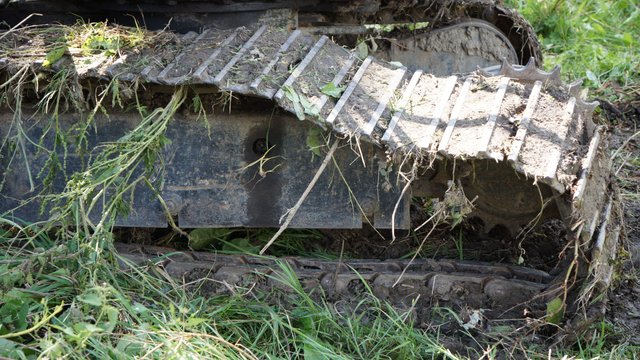 Step 1
Lift the body of the excavator with its arm to give some clearance from the ground.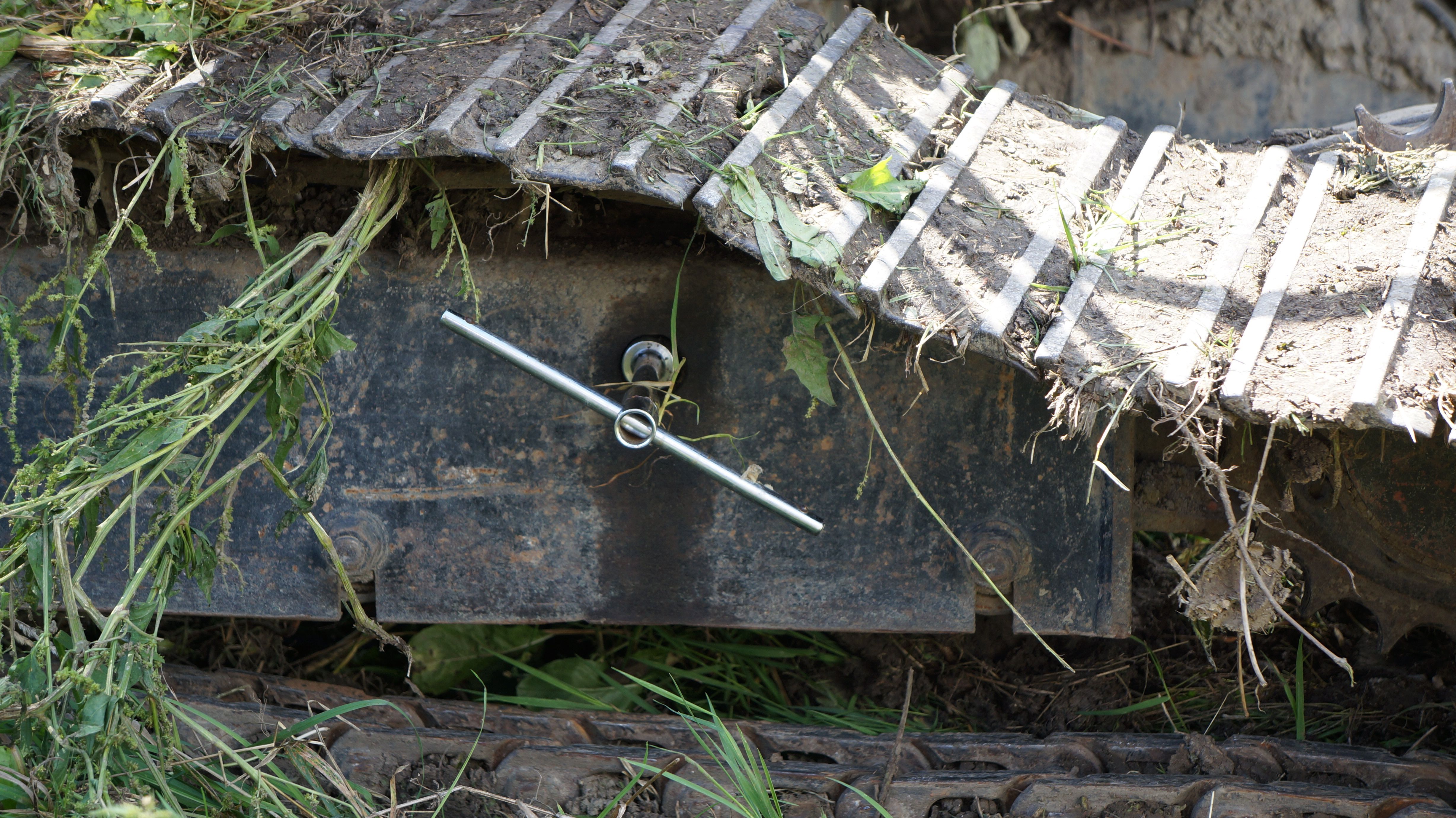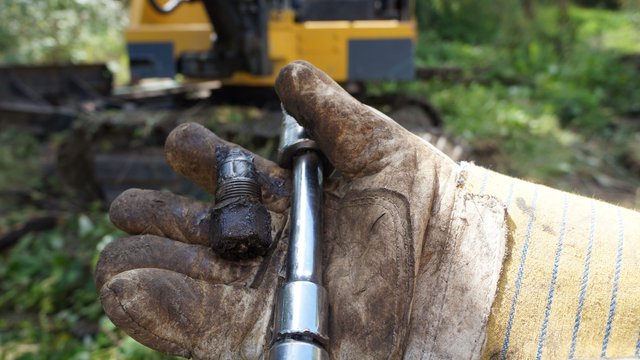 Step 2
Remove the idler-wheel grease fitting. Make sure to clean and inspect it.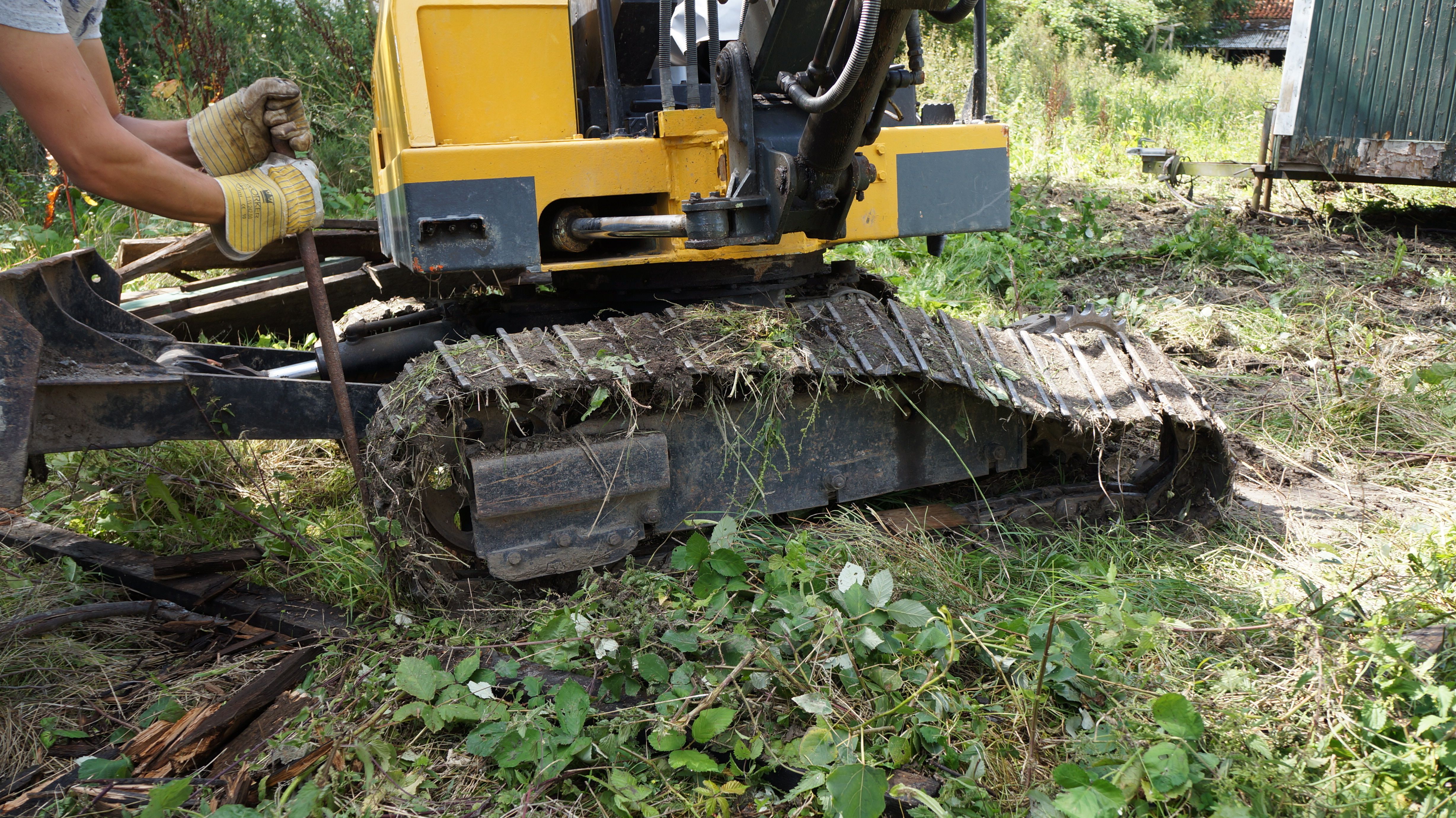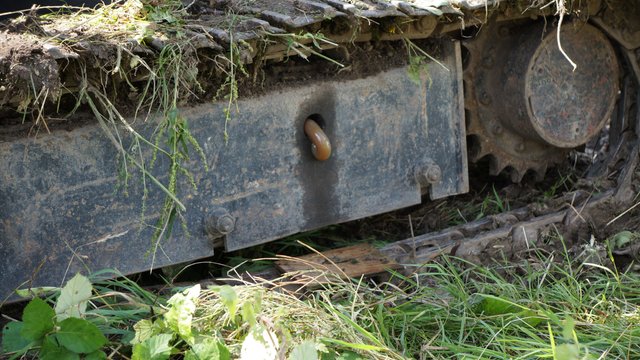 Step 3
Use the pry bar to push the idler wheel back. Catch the grease coming out of the grease fitting hole with some old rags.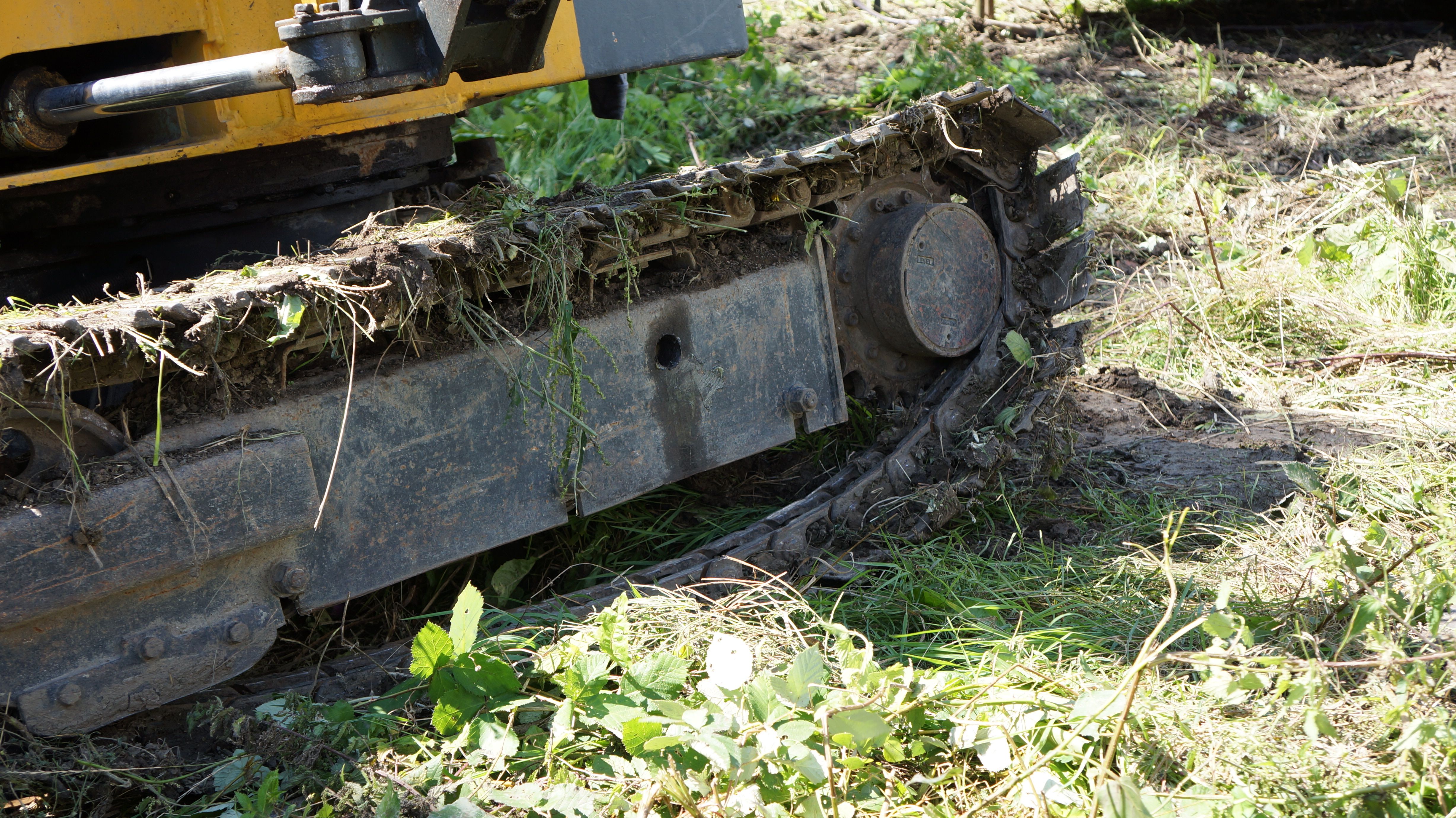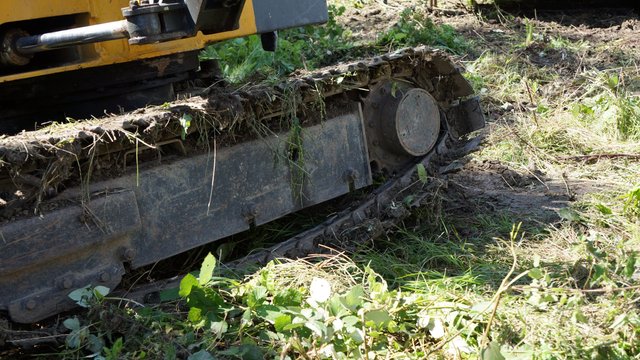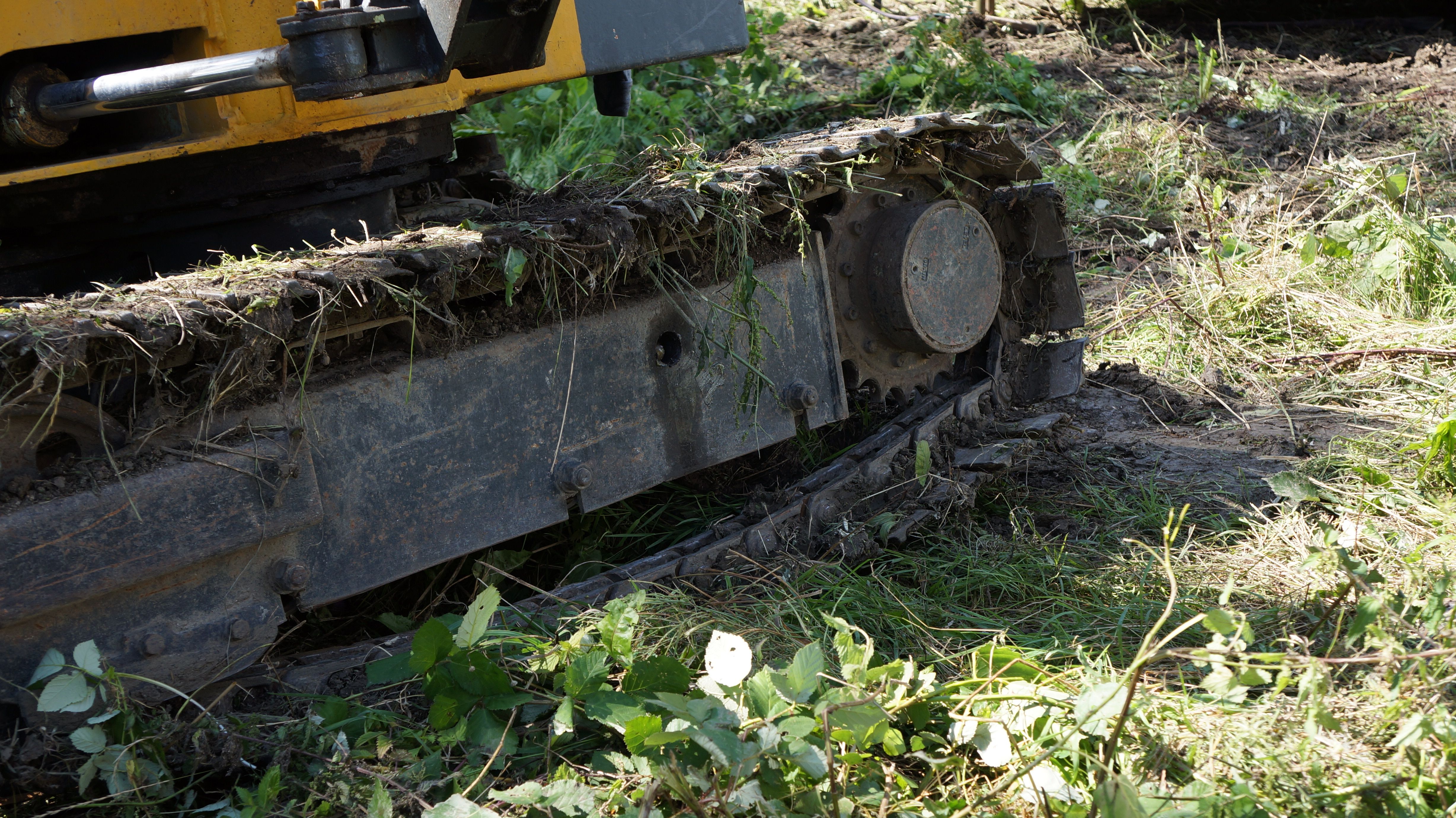 Step 4
Pry the track back on the sprocket then use the sprocket to drive it back on (Warning keep hands and feet clear of the moving track! 🙉 🙊 🙈 ).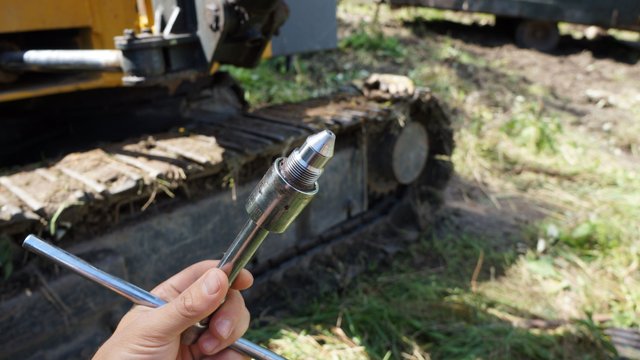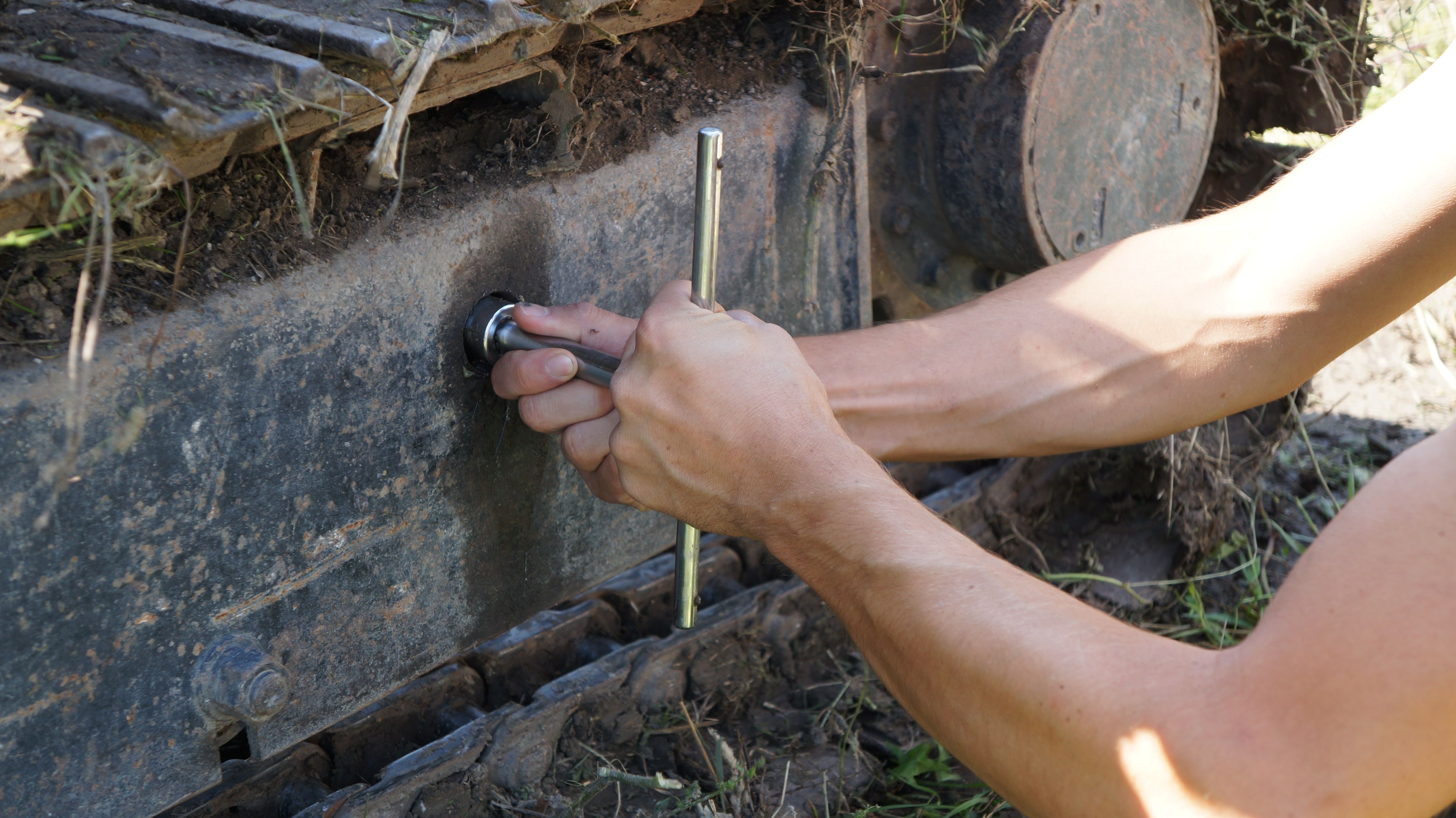 Step 5
Reinsert the CLEAN! grease fitting and hand tighten. No need to go hulk style on this.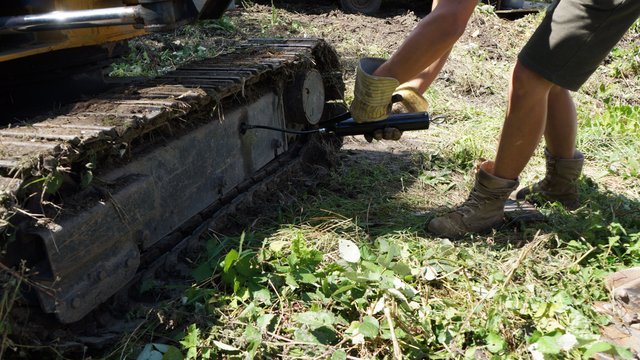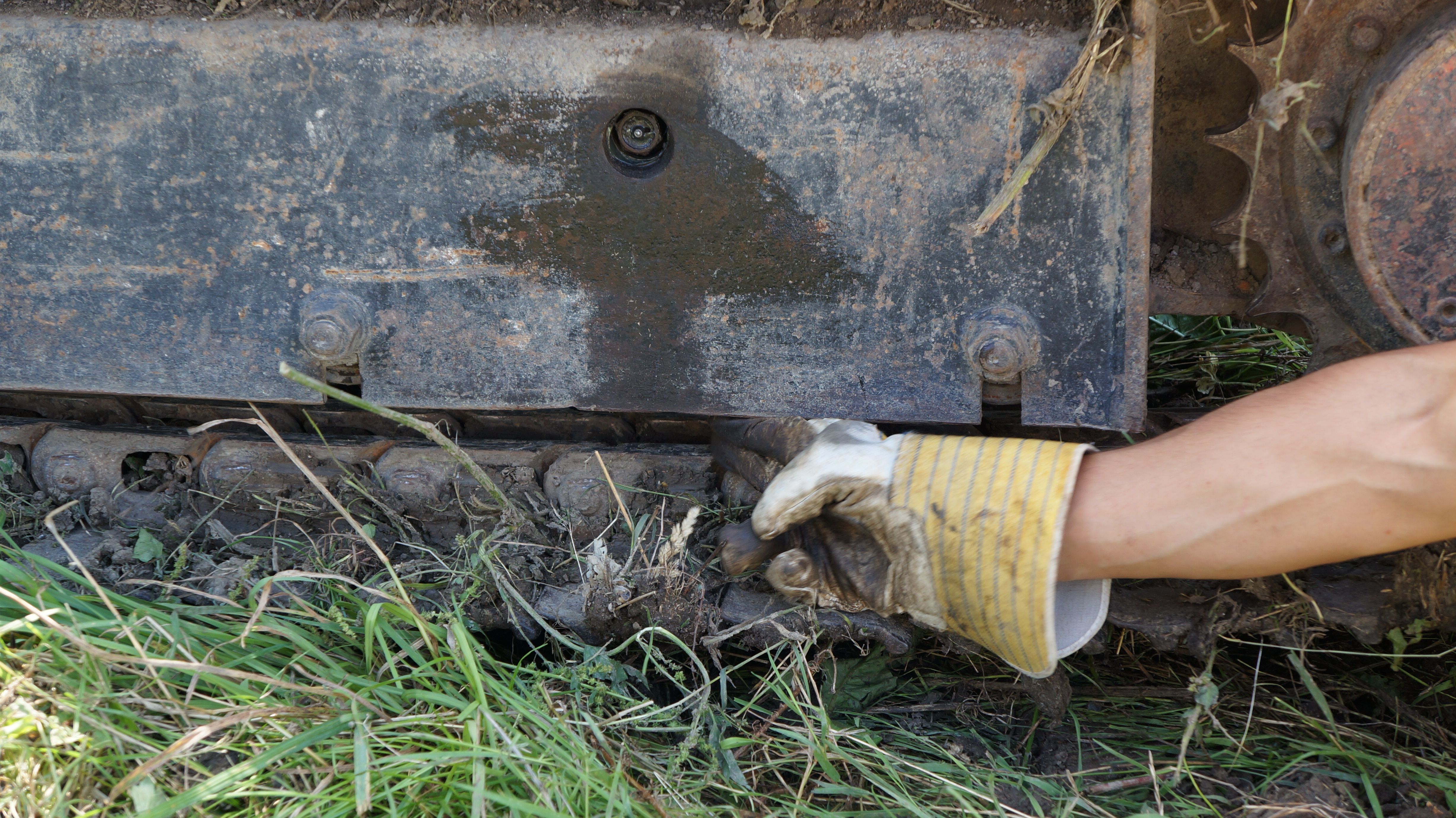 Step 6
Using the grease gun, tension the track. Make sure to not over tension the track or else it could snap.
I like to keep two fingers distance between the track and track roller.

All ready to get back digging!
Don't forget to upvote and
for more HOW TO's and building 😃