It's just occurred to me that I'm now a 'pro-blogger': I earn most of my income from blogging, and even earn enough of an income to live reasonably comfortably.
Most of that (>90%) comes from my Wordpress Blog, the rest (<10%) comes from steemit/ steem.
This post is the start of a series of posts about 'how I blog', hopefully they'll be useful to others starting out.... although TBH I'm actually writing these more for my own benefit, as it's really time for me to reflect and consolidate my blogging practices.
How I managed to become a pro-blogger:
1. I found a few niches....

My main 'niche' is A-level sociology - which is narrow enough to cover everything (on the rather limited syllabus) but large enough to post widely on. On top of the entire syllabus, there's always at least one thing in the news every day that I can apply social theories and concepts to.
My other niches are self-tracking (sociology of), and developing a Buddhist inspired critique of 'mainstream normality' - those are the topics for steemit.
I also do quite well out of summarizing books, believe it or not!
2: I went to a (state) grammar school and I'm educated to post-graduate level

It's not essential to have a post-grad degree to become a pro-blogger, but in my line of blogging, it probably is.... also I'm just lucky that I'm naturally academically gifted and that this was nurtured by getting a place in a state grammar school. Otherwise, I'd probably just be another frustrated working class kid working as a delivery driver.
3. It took me four years of hard graft to build up 1000 quality posts.

I half killed my brain one Xmas vacation by writing posts on 'research methods' - I got back to school in January after not really having had a mental break and just felt god awful for the rest of the year.... that was when teaching was my main job and the blog was in development. 2 years later those methods posts are the most popular. They drive most of the resource sales and advertising revenue.
4. The Offline is as important as the online...

Chances are you'll be more successful blogging if you connect with people offline... I've met hundreds of students/ teachers personally via conferences etc..... as far as steem is concerned, I guess this is where @steemfest comes in - you've just gotta get involved!
5. I combined the blog with resource sales

It's highly unlikely that you'll earn enough to live just from writing alone....you'll probalby need to think of creating some kind of product or service to sell... that's more work for you right there!
6. Pictures are just as important as text

They take a while to find and modify, or better yet create, but pictures drive traffic to your blog: if you tag them appropriately...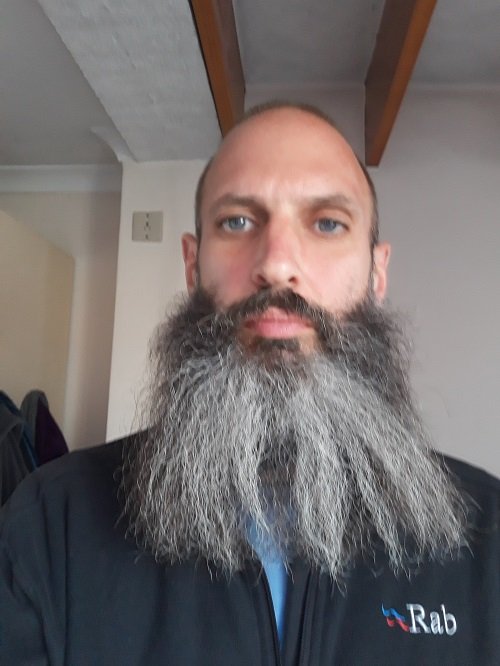 Me in 2018 reflecting on pro-blogging
7. Meta-data* matters

I think that's what tags and categories and slugs and labelling pictures is called ('meta-data') - I probably spend at least 20% of my time on this. Again, it's this that drives traffic....
8. I live frugally

I can only live off my blog income if I don't spend a fortune. My coffee habit has to go very soon.
9 And finally..... I'm nothing special, I'm basically just lucky....

I'm not going to bullshit you like most other people... if you try to become a pro-blogger, you probably won't make it, because someone (probably privately educated with richer parents) has got more spare time to build their brand than you. I was one of the tiny minority of poor kids to have benefited from a grammar school education, without that, I very much doubt I'd be writing this today.
So by all means, try, but if you fail, remember it's not your fault!
Final thoughts

I've got into this as a closing section to blog posts just recently... I quite like it, I'll think I'll make it part of my 'signature style'...
Closing thoughts on this post are that this time next year I might be in the gutter: pro-blogging is a precarious life - all it takes is an algorithmic tweak to bring my income down to pennies rather than thousands of pounds a year!
P.S. I thought I'd tag this steemfest, it fits with the 'get to know more about me' theme - I've already got a ticket BTW.
Lame competition because I want to gift a couple of SBI shares, it's been a while.

2 SBI shares to the person making the funniest* beard related comment.
*As determined by me, entirely whimsically and subjectively.