Blegh
I think I caught hubby's cold.

I'm feeling very blegh-ish today. Full head/nose, tired. Now tomorrow I was supposed to have my blegh days anyway, but this way, it'll probably be worse! Fine to get all of this out of the way right before my new job starts, but I've got a couple of busy days ahead of me, so I hate this timing.
Hubby's birthday is on friday and mum's coming over. We're going to go to a concert and I've checked, there's not seating anywhere there, except for a small ledge on one side of the room. I don't think with my extra bleghness, I will be able to stand for that long. So, how I'm going to do that is a great question! We'll see I guess. I can always not go, but that feels like a waste of money I already spent on the tickets. I also don't want to let mum down and I know she's as excited about this concert as I am. I'm already asking her to sleep on a blow-up bed in the livingroom instead of in my bed, because I will desperately need my sleep and can't sleep next to hubby without waking up 10 times a night (I'm a horrible sleeper and need complete silence).
Anyway, no use stressing over this already, so I'll try not to.
Saturday is the meeting of the park about... I dunno, it's our first one. After is a gettogether, so we'll get to meet some other people who live here. I hope I'll have a little energy by then.
On sunday, I will probably try to do as little as possible, so that on monday, I'll have regained enough energy for my first day on the job.
Today, hubby returned to work after being sick for a couple of days. It's been really bad timing, because it started on saturday when we were supposed to go look for a car for him. I need mine starting monday, so he needs one for his drives to work. He'll try to go home an hour early today, so we can go look for a car. His dad wants him to check out one close to his dad's house and we have dinner over there today anyway, so I hope that will all work out.
So, I am afraid the rest of this week will be a little too much for me during my already very low energy days. I'm predicting headaches, light headedness, stomach aches and maybe a little nausea. And all of this due to some horrible timing from my body. Guess there's not much to do about that.
I hope I'll atleast feel better on monday, so I can have a good start at the job.
They got back to me and told me my preferred workdays are okay, so I'm happy about that! I'm exited and anxious to start. I'll be fine after the first week or two!
I'm not sure when I'll be posting again, because I probably won't have the energy for it the rest of this week. I'll definitely give an update once I started the job though. Maybe I'll write sooner, but don't hold your breath!
Oh, and let's see, what have I done these last couple of days... Not much. Caring for hubby, household chores, I played some Heroes of Might and Magic 7 and watched tv. We watched a couple of Harry Potter movies and some Supernatural episodes. We've just finished season 10 now, so only one more season to go and we'll be able to start on 12, which is a new one for me too! I noticed season 13 is out on dvd now too, so I want to get that eventually. Hubby's not much of a binge watcher though, so it'll take a while before we need it.
Well, I don't have much else to talk about. Oh, right, what a bitcoin crash, right? Drama! Sensation! It's even been in the news, because bad news about cryptos needs to be highlighted in mass media!
And that, my friends, is all I have to say about that, because I'm really not an expert there. I just get sad to see prices drop and happy when they rise again. And most of all, I'm happy to have found a job, so I'll earn money no matter what cryptos do.
Hope you're doing well!
---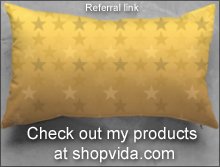 Thanks for stopping by! If you've enjoy this article, try my other sites:
|
Photo shop
|
Design shop
|
Foodblog
|
Pinterest
|
Twitter
|
Patreon
|
Weku
|
|
Check out Mannabase to receive free basic income (ref link)
|
---
My own image used as a header for my blog posts.