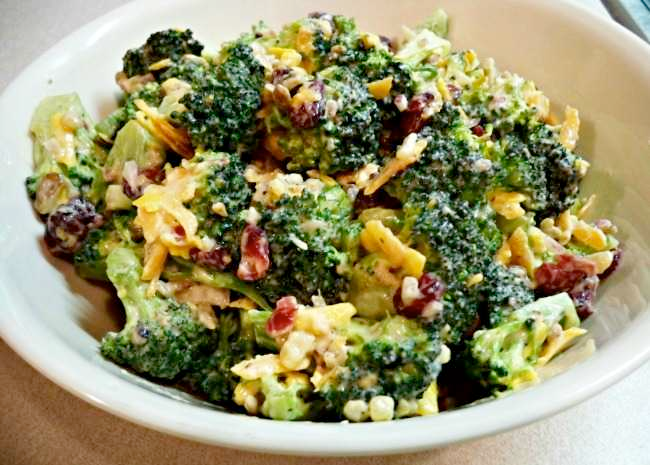 This is absolutely my favorite salad. It is so easy to make and it stays crispy and delicious for days.
Great for a party dish or a meal prep for shift workers to enjoy for several days.
It can be eaten alone or added as a topping for a spinach salad.
Sometimes I make a wrap with sliced portobello mushrooms, broccoli salad, and hummus.
Simple Broccoli Salad
1/2 c mayonnaise or greek yogurt
1 ripe/almost overripe avocado
3 Tbsp white vinegar
1/8 c Agave Nectar
Red Onion (small, or 1/2)
1/2 c dried cranberries
Broccoli (1-2 heads) chopped into small pieces
1/2 c almond slivers
Blend together first four ingredients to make a dressing that you will pour overtop of the last 4 ingredients.
Refrigerate for at least 2 hours prior to serving.