Revitalized: Upcoming content from MaliceRed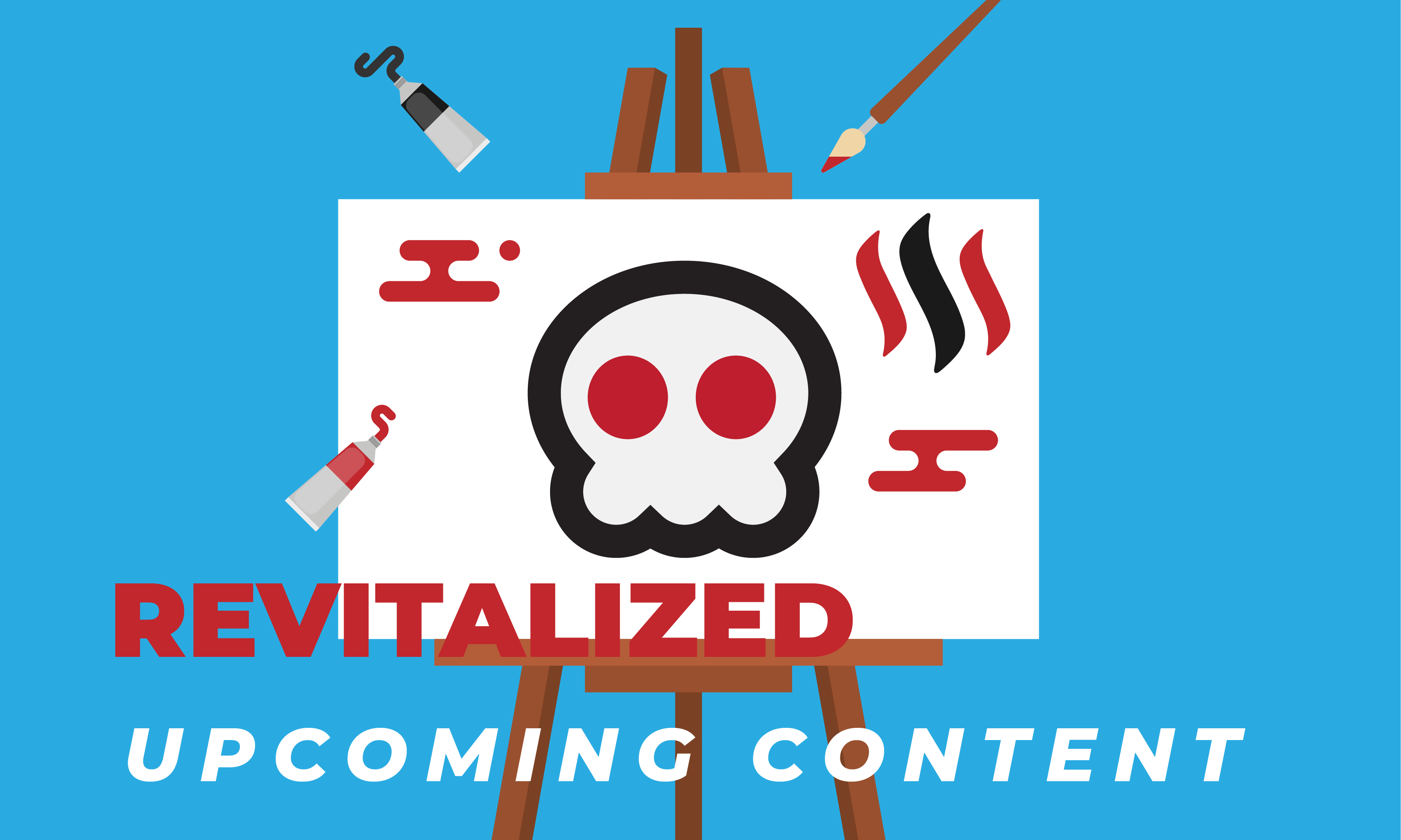 Steemit is making a strong case for itself. It's slowly returning to the levels where content authors as myself can come back and start sharing some quality content.
First, let me go ahead and say this first. I miss you guys very much! How are you guys doing? I hope you all where able to do everything you hoped to. Hope those projects have been going well for you.
I know I have been gone for a bit. But, well. If you guys know me and keep up with me. I try my best to always have quality content out there for you guys.
My latest focus : to get in touch with my viewers, to interact and talk to you guys. To get to know you all, and for you all to get to know me. I admit, the way I have been doing that has been very untraditional to say the least. But for those of you folks that have swung by my stream, I deeply appreciate it. I also appreciate your following and you taking the time to read my content.
STEEM MARINES.
Yes folks. I've been secretly working on a few things in the background of my absense. I have been designing T-shirts and merchs that will eventually will find its ways into your hands.
More importantly, I have been HOLDING off. That's right folks, I have been holding off on creating content. Releasing content in the past few months would have been a waste of exposure. With Steem once again, on the rise. Not only will I be able to expand and make some of the project goals possible, but we can expose this project once again in the light of more viewers.
That being said, the Steem marine content will slowly be rolled out.
However, I would like to take this chance to get back into the saddle. Producing content and socializing with my viewers once again.
I will be expanding my skills, once again, but also returning to my more artistic side. Yes, it's time for more painting.
Practicing my Painting skills will definitely help, in the future the artwork I could produce will help the Steem Marine's content.
So, I will once again be posting daily. My painting will be focused more on sci-fi and concept art when possible. As I want to start to get into those kind of paintings as soon as possible.
Well guys, thanks for swinging by again and checking up on my content.
Steem Marines will make a return, and so will I!
Let me know what you folks have been up to below for me! I want to check up on you guys.