Just Be Zen..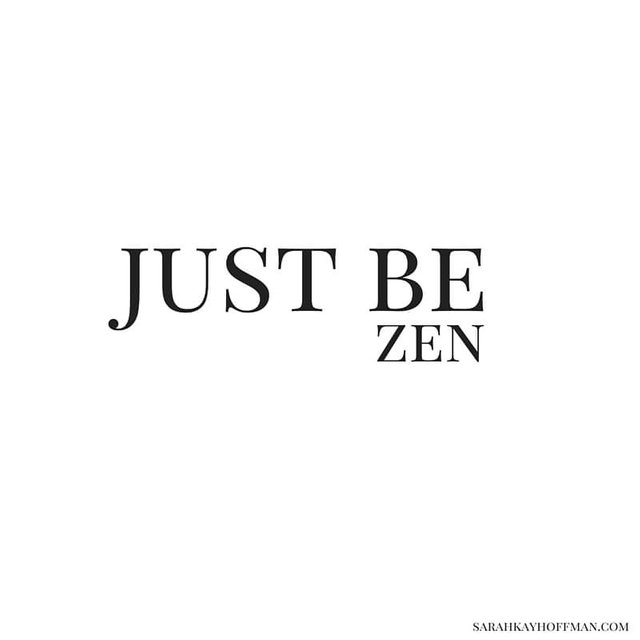 My post today is simple and requires no effort reading it..unless you are one of my 4 followers and must by any means find out what I have to say! Well for you 4 I will go on..hehe..no need to try to fool anybody..todays post is about nothing and the empty space that it brings with it..
Nothing seems like a sad situation to be in or live..but I came in time to enjoy it..just do nothing and hear nothing..no drama, no pain, no worries, no hate, no ..well no nothing!
The nothingness that comes with this certain part of life can be confusing at times..there is a nothing after a long day at work, a nothing when you suddenly wake up at night and can't seem to get yourself back to sleep and there is that nothing that you can transform into a meditation. I have never understood the meaning of meditation and how to reach it. I have tried but with no success to establish some sort of meditation state. After some careful research and some trial and error situations, I understood that meditation is a state of mind, a state of calmness and eventually a state of nothingness. Yes that moment in time when you surrender all to the powers of your pineal gland and just drift away to other dimensions. Long has been my search of the well known meditation state..finally on the edge of despair, I have found it or it had found me! Nothingness and clear spirit is what it brings and there is no amount of rest or sleep that can even come close to 10 seconds of meditation!!
From what I found, the first step to nothingness or meditation is to free your mind..that is not as easy at it may seem..but if you are able to do that and set a mind goal for nothingness you are on a right path..even if it lasts just seconds the first time you are on track! Second step and most important, at least in my case is to lay still on your back, I find that this way the pineal gland is more awake..free to wonder into the depths of subconscious, and maybe beyond, if you are inclined to by nature.
Either way some sort of meditation or pure nothingness can come from this state of mind..I have tried to reach it for so many years and finally I have! The state of nothing of clear relaxation of the mind and soul..might seem like an easy thing but I assure your unprepared mind it's not! So the next time your spirit is lost and tired try doing nothing, train your mind to think of nothing and you will be surprised by the nothingness it will bring!! The calmness and the beauty of pure meditation in a state of mind governed by nothing! Live life and stay still! Listen to what your inner self has to say about your path..drift away into nothingness..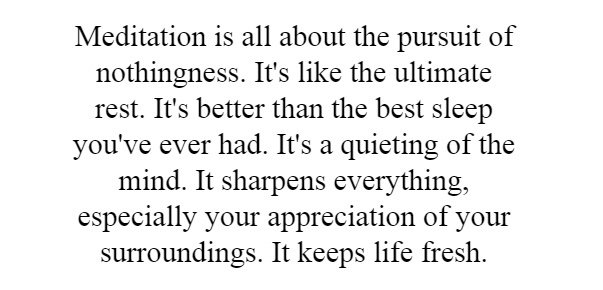 Keep in touch,
@lidac


All images from DuckDuckGo and fall under the fair use act!