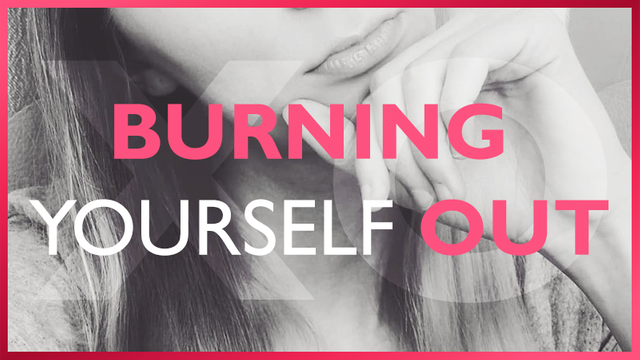 Some of the cutest members of my follower base have noticed that I have been absent over a month and may have figured why so. I am hoping to dive into Steemit again (I don't know when) so therefore I am just trying to open up this silence with a little update post about what happened, what is going on and what will happen (be noted that I am not a prophet though, so anything I say could happen, may not).
Reasons (that lead me to this point):
---
daily streaming
overworking
loss of motivation
steem price drop
personal life
Explaining the reasons (that lead me to this point):
---
"Summer is usually the time where I don't tend to play so much"
I've always felt the need to take a pause from gaming a few times a year. I usually game something daily, but there are periods where I don't want to touch any of the games for months. Summer is usually the time where I don't tend to play so much and 1-2 months during winter as well. Daily streaming/gaming since September '17 until June '18 (streaming from February '18) was quite the long period to tire me off and give me a need for a little vacation.
I joined the DLive Team at February '18 if I remember correctly and it has been a wonderful journey ever since. It was amazing to be part of the growing streaming website and community. Whenever I get excited about something I want to contribute every second I have to this thing. DLive was one of those things. Whenever I had a free moment on my full-time job, I thought about DLive and wanted to do things for DLive (and I did). I remember spending majority of my work time on DLive instead doing what I actually have to do to get paid (lol). Whenever I got home from work, I went to my home PC to, again, be present on DLive and that until I went to sleep.
"I have been in so much stress"
Basically I had a really small amount of personal life during a few months and I pushed myself to the limits. Plus all the hard times that my full-time job has given me over the last year. Anyone who knows me or about my work, knows that I have been in so much stress about it and to be honest, I don't feel like it's going away yet, so this part will still continue.
"I felt like I was stuck somewhere"
Loss of motivation came together with Steem price drop I assume. As I just told, I worked hard on that extra money that the sweet Steemit world (and DLive!) was offering me. I remember seeing my account value at 15K at some point. I haven't powered down any of that Steem and even if the Power has always been growing, the account value has decreased to 4K. If I push myself over the limits all the time for something just to see that the value of what I do, is decreasing, not increasing, then I am the kind of person who losts belief, motivation and everything related. I felt like I was stuck somewhere. Giving away all my free time, all my energy just to see everything going down too hard.
"It felt like crawling out of a dark cell"
This is where, finally, personal life kicked in. After the long period of gaming and being hyped about Steemit and DLive, I suddenly discovered that there is this thing called personal life. There is nature outside the windows, relatives, friends, hangouts, walking, swimming, sunbathing, the sea, the beach, summer festivals and whatsoever. I mean.. my personal life isn't damaged or anything and there aint anything serious going on, but it felt like crawling out of a dark cell or something. There is so much that the world offers.
Possibility of comeback?
---
Sure! Even though I have a period of doubt about Steemit, I still, deep inside, believe that Steemit is an amazing platform with so many opportunities. It will just take time (and maybe quite a lot of it) until it gets pumped up again and everything works out.
Not giving any promises here, but I hope to get back on my Steemit horse saddle in the start of September with a fresh energy and a clearer head. I hope to bring back the long-promised blog posts, still do the streams (therefore find a nice balance between them), work for DLive and keep being a proud Steemit user and someone that at least someone can look up to.
Well... that's a lot of things, lol. Anyway I need to find the balance on making all of this work without burning myself out again. :)

---
Comment below:
Have you ever gone through something similar? Burned yourself out?
---