The Year In Pictures + A Quick Check-In
Girls with fevers and runny noses + trying to get a year's worth of work planned in the space of two weeks = no time for blogging.
I feel like this year has been a blur. Somehow it's already the 11th?!
Somewhere in there I managed to put together my annual "year in review" collage. A picture is worth a thousand words, right? So what better way to summarize the year than in pictures?
2018 was definitely a year of growth. Our girls have changed so much. And so have I. It's made me think a lot about my 2019 goals (another post on those later) ... but also made me grateful that I get to grow right alongside these cuties.
After the last week and a half, I'm exhausted but each day is a new start! Here's to dipping my toes back in the Steemit pond...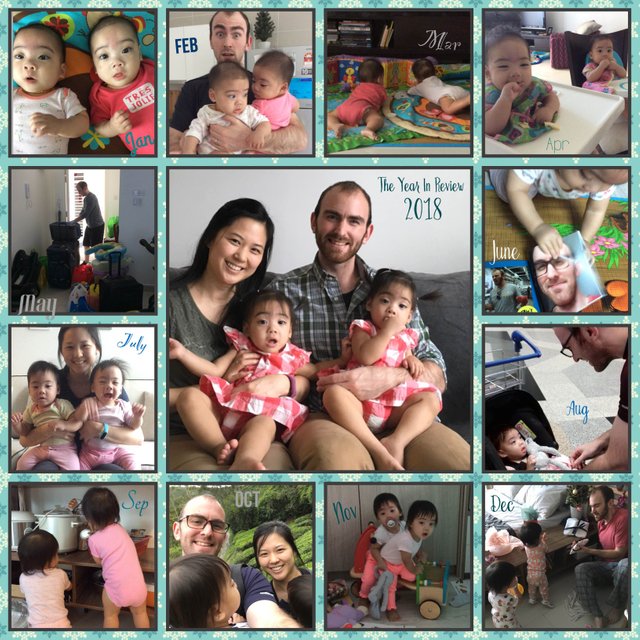 Posted using Partiko iOS