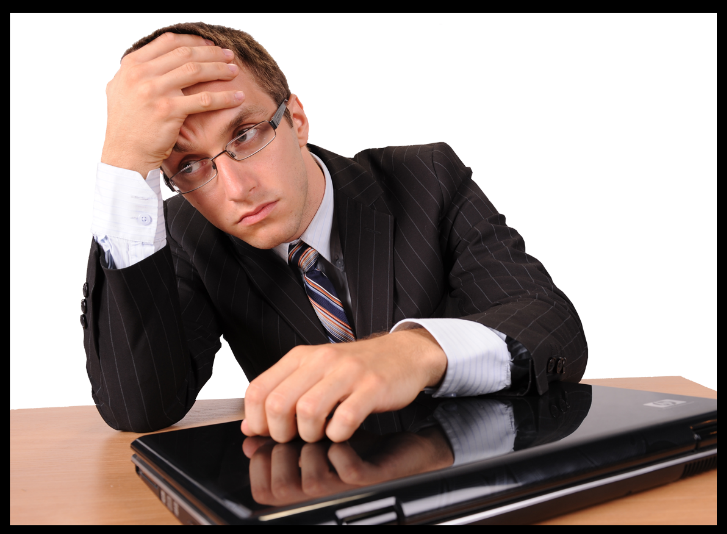 I joined SteemIt in October of 2016. It was totally different then. Obviously, there were a lot fewer people, but that's not what I'm referring to.
The whole "vibe" was different. It's hard to explain, but I'll give it a try. I think the biggest difference that I can think of is that you actually got rewarded more or less depending on the quality of your content. That may sound like a blanket statement, but actually, it's pretty direct.
For example, if I threw together a two-minute post, I could expect a "two-minute" reward. In other words, I wouldn't get too much of a response, and the value of the post wouldn't be very good. In fact, it probably wouldn't get rewarded at all. On the other hand, if I took two hours and created an interesting, well-researched piece of content, I could expect to be rewarded handsomely.
This made perfect sense to me at the time. I figured that was the way it was supposed to work. If only it had stayed that way.
I put out ten or twelve posts in my first month. I did pretty well with them. Some of them made ten or twenty dollars. A few made thirty or more. I even had one post break a hundred bucks! However, I run a successful online business, and so that had to take precedence. I'm a "one-man show," and things got busy, so my SteemIt endeavor had to take a backseat. I was away from the platform for quite some time, at least 6 months.
Things began to slow down and I had some time for SteemIt. I put together a pretty decent article (at least I thought it was) and hit the publish key. I put the lid down on my laptop and went off to binge on Netflix. A few episodes of Stranger Things later, I decided to check on my article. Boy, what a surprise. THREE VOTES (and one was my own)! No problem, I thought. Maybe folks just didn't like the subject matter. After all, I'd been away for a while. Maybe I was getting rusty.
I tried a few more times. Same result. No good. Now, I'm no Stephen King . Not by a long shot. But I can string a few sentences together when I put my mind to it. I have to say I was perplexed. Things got even more interesting when I decided to look at what content was actually doing well.
There was a lot of deserving content being rewarded. I'm not going to sit here and say there wasn't. There are a lot of talented writers here on SteemIt. However, I noticed a pretty surprising trend. There was a LOT of SHIT CONTENT with hundreds, even thousands of votes!
It didn't take long for me to identify a disturbing trend. It seemed like there were a few Steemians who always grabbed the spotlight. Frankly, their content really wasn't anything special. I quickly had another revelation. Most of the "trending" content was about Bitcoin, Steem, or some other cryptocurrency. That's cool. I mean, SteemIt is built on a cryptocurrency. It only makes sense that it would become a natural platform for people to write about crypto.
I think we need to be careful, though, because there is much more to life than crypto. I'd hate to see SteemIt turn into a place where 90% of the articles are about crypto.
One thing has become crystal clear, and it's not something I'm very happy about. You have to buy resteems and maybe even votes if you want to receive any kind of exposure. I'll admit, I've purchased resteems. I've even bought a few votes. I've always felt pretty guilty afterward. I mean, why should I have to "pay to play?" I'm not a fan of it. I feel like I'm manipulating the system. I feel like I'm paying people to notice my content even though I feel like it's good enough to be noticed on its own.
Shouldn't my content be able to stand on its own merit? Over the past few days, I've been trying to see SteemIt through the eyes of a newcomer. What would someone who is brand new to SteemIt think? They've been told that SteemIt is decentralized, that it's uncensored, that they can be rewarded for posting quality content. But, are those things really true for someone who is brand new?
I can speak for a few people I've recommended SteemIt to. They hated it. They couldn't understand why anybody would take the time to put quality on a platform that they didn't own. They couldn't understand the benefit of posting their content here instead of on their own personally owned website. Now, back when I joined in 2016, I would have loudly and proudly disagreed with them. Today, I have to say that I don't really have an answer for them.
SteemIt has really done a number on my confidence as of late. I'm beginning to think that maybe it's me. Maybe my content just SUCKS! Maybe nobody looks at or votes for it because it's just no good. Of course, people will comment "good post" and then upvote their own comment, while not even taking the time to upvote my post. So, there's that. And there's always the folks who will comment and ask me "please follow them." Somehow, they always forget to upvote my post as well...
Anyway, let me give you a link to a piece I posted yesterday. Maybe, if you have a minute, you can take a look and see if it's worth more than the sixty cents it's earned so far.
https://steemit.com/blog/@contentking/the-wreck-of-the-edmund-fitzgerald
Don't even get me started on all of the recent "flag wars" going on. That makes the platform look really good. I really can't comment on that because for the life of me, I couldn't tell you what's it about. On the surface, it appears to be nothing more than a penis measuring contest, but what do I know?
Well, there is ONE THING I know, and that is that I'm coming to the end of my rope.
Good thing for me that I've never been a quitter. I can usually succeed at anything I put my mind to.
Damn, this sure isn't going to be easy...
Well, hope you enjoyed my rant! I'm hoping to break 5 votes. Do you think you can help?