I have had to order chive seeds 3 times from 3 different sellers the 3 rd sellers arrived today but the other two haven't even responded to messages I have left them.
I love chives, the taste is great in cream cheese, I love to have them on crackers and they just go together.
I have read that chives are also good for our pollinators once they reach flowering stage so I thought what an opportunity to grow a great tasting plant and help the pollinators at the same time.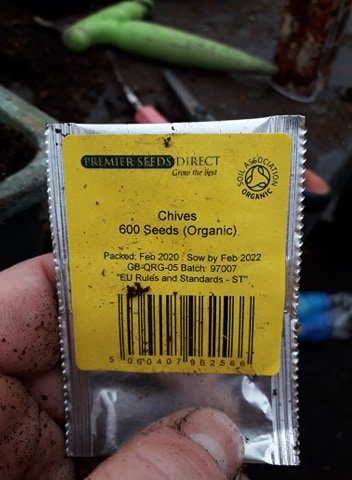 I started by prepping my compost, as it has been in the greenhouse for a little while it had dried out so adding 1.5L of water to a mound and giving it a mix helped bring it from a dry sandy texture to a nice workable compost.
I then popped the soil in a seed tray.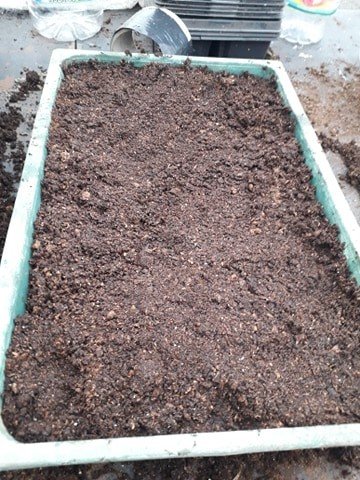 The chive seeds I have look like grains of coal, so small but I ordered 600 of the organic type.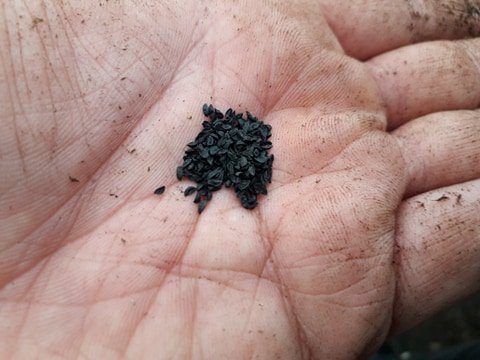 When they are on the soil you can still see them as they are a black colour.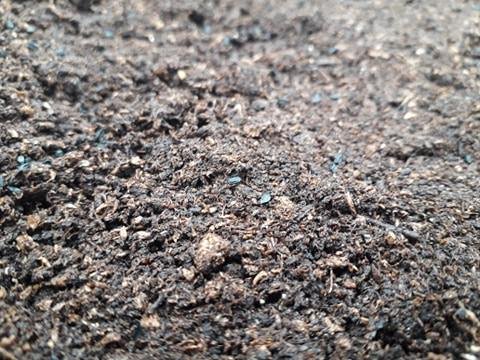 I then lightly covered the seeds with a little bit more compost and made a little sign so I know what they are once they start growing. I also covered them with a clear lid.
Other plants have started to pop up as well, I have noticed that my creeping thyme has started to pop up and so have my snap dragons as well. this years garden should be so beautiful when I have finished.
I have also been thinking about changing the lay out of the garden, every night when I get in bed I start to think about the garden and what would be the best for it.
I have already put a brick boarder in place but I don't like the feel too it and I think it looks too structured and not as free flowing as it could be.
I have been watching gardening shows for many years and I feel like I am letting myself down if I was to leave the garden in the lay out that I had already chosen.
I am thinking about opening the garden up and making it a bigger area instead of having a oval boarder in the middle. I do however want to have a covered bench to be able to sit on and watch nature.
There is so much running around my head it is starting to keep me up at night.
I like the idea of growing my own food but I do have a problem with the land, under the soil only about 6 inch there is rubble and other nasty things that the last owner had decided to leave for me to clear up.
I am however also thinking about having some raised beds to grow things like my strawberries, I can add a net cover while they grow and removed later.
I just feel a little lost but I know that it has to be something that other people with gardens must have faced at some point or another.
there is so much to think and do and I am finding it hard to process everything and time is starting to get away from me.
happy steeming guys