[Development] Extracting data of @blocktrades world cup competition
If you guys been active on steem, you will know that recently @worldcup-russia had created a new contest with 2000 sbd prize pool.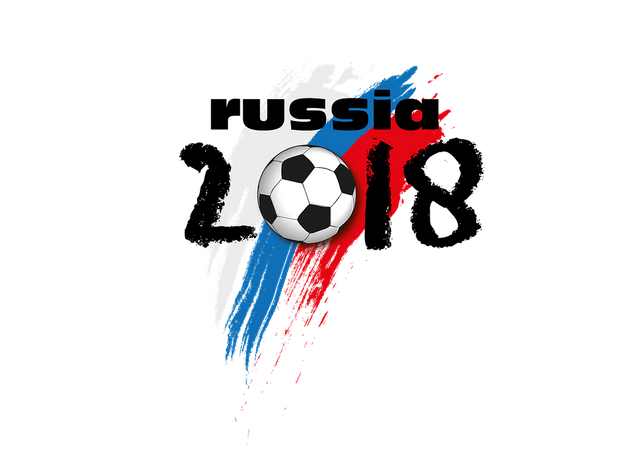 Based on what I have search on SteemSQL, they are currently around 574 entries and expected more to come. Therefore checking everyone's results are tedious and time consuming (since there are more than 28 results)
Therefore, @anomadsoul approach me and ask me to write a script yesterday, and I manage to done it this morning.
Based on the code I made, almost half of the entries had issue from wrong format, not written in English, or wrong choices of scores (W for win, L for lose, T for tie). If you want the official format, scroll down to the bottom-most of the post (Appendix section).
Errors
I will be writing an automated script to inform everyone that made a mistake in their post and redirect them here.
If you received a comment from @superoo7-dev regarding about the error, you can refer to the bottom part of this post.
INVALID_LOGIC_OF_COND
This means that some of the scores are invalid. (also could be someone used #blocktradesworldcup and #mypicks but not entering the competition)
---
I don't think it is possible for a country to win and another to tie at the same time.
---
Check the format below, we just want to know who are the winners, not scores
---
Follow the format?
---
Same as above
---
COUNTRY_NOT_FOUND
This could be that my script unable to find the country stated.
---
My script does not understand espanyol. yo no hablo español.
---
You mean England?
---
Possible error of my codes
Since the script is written in a day, it might be some errors from my side. I am still working on it right now.
My code cannot understand table well
I am still working on regex to parse this table, I would appreciate if everyone used the markdown version (down in the bottom) (There is a website that will make Table into MarkDown: http://markdowntables.mrvautin.com/ )
<table>
<thead>
<tr><th>Score</th><th>Team</th><th></th><th>Team</th><th>Score</th></tr>
</thead>
<tbody>
<tr><td>W</td><td>Russia</td><td>vs</td><td>Saudi Arabia</td><td>L</td></tr>
<tr><td>L</td><td>Egypt</td><td>vs</td><td>Uruguay</td><td>W</td></tr>
<tr><td>W</td><td>Morocco</td><td>vs</td><td>Iran</td><td>L</td></tr>

My code cannot understand bold
I guess making it bold is easier for human to see, but not a bot. I am still working on features to solve this.
Score | Team | | Team | Score  
-|-|-|-|-  
W | **Russia** | vs | Saudi Arabia | L  
L | Egypt | vs | **Uruguay** | W  
W | **Morocco** | vs | Iran | L  

Conclusion
I guess I am heading towards writing an automated script to comment on everyone's post that made a mistakes. If any doubts you can reach me in the comment here or on Discord (superoo7#2609)
Appendix
Format of the table (in MarkDown)
Replace X with W, L or T
Score | Team | | Team | Score
-|-|-|-|-
X | Russia | vs | Saudi Arabia | X
X | Egypt | vs | Uruguay | X
X | Morocco | vs | Iran | X
X | Portugal | vs | Spain | X
X | France | vs | Australia | L
X | Argentina | vs | Iceland | X
X | Peru | vs | Denmark | X
X | Croatia | vs | Nigeria | X
X | Costa Rica | vs | Serbia | X
X | Germany | vs | Mexico | X
X |Brazil | vs | Switzerland | X
X |Sweden | vs | South Korea | X
X | Belgium | vs | Panama | X
X | Tunisia | vs | England | X
X | Poland | vs | Senegal | X
X | Colombia | vs | Japan | X
X | Russia | vs | Egypt | X
X | Portugal | vs | Morocco | X
X | Uruguay | vs | Saudi Arabia | X
X | Iran | vs | Spain | X
X | France | vs | Peru | X
X | Denmark | vs | Australia | X
X | Argentina | vs | Croatia | X
X | Brazil | vs | Costa Rica | X
X | Nigeria | vs | Iceland | X
X | Serbia | vs | Switzerland | X
X | Belgium | vs | Tunisia | X
X | Germany | vs | Sweden | X
X | South Korea | vs | Mexico | X
X | England | vs | Panama | X
X | Japan | vs | Senegal | X
X | Poland | vs | Colombia | X
X | Uruguay | vs | Russia | X
X | Saudi Arabia | vs | Egypt | X
X | Spain | vs | Morocco | X
X | Iran | vs | Portugal | X
X | Denmark | vs | France | X
X | Australia | vs | Peru | X
X | Nigeria | vs | Argentina | X
X | Iceland | vs | Croatia | X
X | South Korea | vs | Germany | X
X | Mexico | vs | Sweden | X
X | Serbia | vs | Brazil | X
X | Switzerland | vs | Costa Rica | X
X | Japan | vs | Poland | X
X | Senegal | vs | Colombia | X
X | England | vs | Belgium | X
X | Panama | vs | Tunisia | X