To żaden żart: 2000 SBD w puli nagród i KAŻDY, kto jest tylko w stanie napisać post, może dołączyć do zabawy!

---
Już za 14 dni rozpocznie się największa impreza sportowa na świecie:
Mistrzostwa Świata w piłce nożnej rozgrywane w Rosji.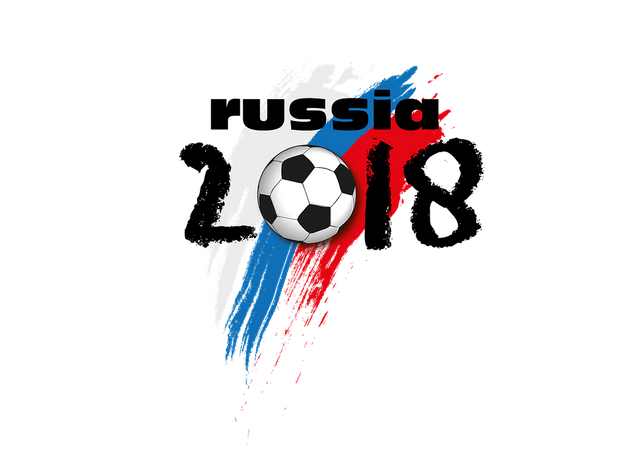 Źródło
@blocktrades
wprost uwielbia sponsorować projekty tego typu - angażujące oraz pobudzające społeczność, z kolei
@acidyo
, wraz z
@anomadsoul
wiedzą, jak bardzo Steemianie kochają piłkę nożną. Właśnie dlatego zdecydowali się oni zorganizować to wielkie przedsięwzięcie.
---
Nie musisz zajmować się profesjonalnie analizą gry, ani nie potrzebujesz wiedzieć zbyt wiele o piłce nożnej, aby dołączyć do zabawy...
Wszystko co musisz zrobić, to skonstruować listę, obstawiając zwycięzcę każdego z meczów. Użytkownik, który zdobędzie najwięcej punktów, wygrywa.
To bardzo proste.
Hej @acidyo, chciałbym móc wygrać część z tych 2000 SBD, w jaki sposób mogę dołączyć do konkursu?

---
To bardzo proste: Mistrzostwa Świata składają się z dwóch etapów, Fazy Grupowej oraz Fazy Pucharowej.
Na Etapie Grupowym w grze o puchar @blocktrades, wystarczy, że umieścisz post z przewidywaniami wynikami każdego z tych meczów:
Russia v Saudi Arabia
Egypt v Uruguay
Morocco v Iran
Portugal v Spain
France v Australia
Argentina v Iceland
Peru v Denmark
Croatia v Nigeria
Costa Rica v Serbia
Germany v Mexico
Brazil v Switzerland
Sweden v South Korea
Belgium v Panama
Tunisia v England
Poland v Senegal
Colombia v Japan
Russia v Egypt
Portugal v Morocco
Uruguay v Saudi Arabia
Iran v Spain
France v Peru
Denmark v Australia
Argentina v Croatia
Brazil v Costa Rica
Nigeria v Iceland
Serbia v Switzerland
Belgium v Tunisia
Germany v Sweden
South Korea v Mexico
England v Panama
Japan v Senegal
Poland v Colombia
Uruguay v Russia
Saudi Arabia v Egypt
Spain v Morocco
Iran v Portugal
Denmark v France
Australia v Peru
Nigeria v Argentina
Iceland v Croatia
South Korea v Germany
Mexico v Sweden
Serbia v Brazil
Switzerland v Costa Rica
Japan v Poland
Senegal v Colombia
England v Belgium
Panama v Tunisia


Twoim zadaniem jest opublikować post, w którym dopasujesz W (dla drużyny wygranej), L (dla drużyny przegranej) i T (dla remisu) w każdej grze.
Przykład tego, w jaki sposób powinien wyglądać post konkursowy znajdziesz w tym miejscu: kliknij tutaj

---
Hej @anomadsoul, czy istnieje jakiś regulamin konkursu?
Tak, obowiązuje kilka prostych zasad:
ZASADY

---
1 - Tytuł twojego wpisu musi brzmieć: The @blocktrades World Cup | My selections
2 - W twoim poście musi znajdować się link do tego ogłoszenia.
3 - Użyj szablonu podanego w powyższym linku.
4 - Użyj tagów blocktradesworldcup oraz mypicks
5 - Resteemuj ten post - zależy nam na setkach zgłoszeń.
6 - Po utworzeniu postu nie można go edytować. Dokładnie przemyśl więc swoje typy przed publikacją.
7 - Minimalna reputacja uczestnika powinna wynosić 40. Ma to na celu wyeliminować ryzyko udziału botów w konkursie.
8 - Zgłoszenia można nadsyłać do 14 czerwca 2018 r. do godz. 00:01 w strefie czasowej UTC.
Punktacja: Za każdy prawidłowy wybór Etapu Grupowego otrzymasz jeden (1) punkt. Na koniec, pula nagród zostanie podzielona pomiędzy Steemian, których typy były najcelniejsze. Liczba nagrodzonych użytkowników zależeć będzie od liczby zgłoszeń, które otrzymamy.

---
Hej @blocktrades, co z drugim etapem Pucharu Świata, czyli Fazą Pucharową?
Etap Grupowy kończy się 28 czerwca, a etap Pucharowy rozpoczyna się 30 czerwca. Zasady drugiego etapu - Fazy Pucharowej, ogłoszone zostaną więc po 28 czerwca na tym koncie.
Do obu etapów może dołączyć każdy, a o zwycięzcach zadecyduje suma zdobytych w ich trakcie punktów.
Powodzenia wszystkim, publikujcie swoje typy!
Zgłoszenia można nadsyłać do 14 czerwca 2018 r. do godz. 00:01 w strefie czasowej UTC.

---
Jest to konkurs sponsorowany przez @blocktrades, jeśli podoba Ci się to, co robi, zagłosuj na @blocktrades jako świadka tutaj
Konkurs organizują @acidyo & @anomadsoul, jeśli z kolei podoba Ci się ich praca, zagłosuj na @ocd-witness jako świadka tutaj