Is Indiegogo + Token Sales the New Trend for Smart Hardware?
A new wave of startups has been exploring what consumer hardware could look like if it sprinkled in some blockchain technology. Working to create products which are meant to rival the likes of Amazon Web Services or Google Home smart speakers, these startups want to put the power back into the user's hands.
The recent antitrust lawsuit against Google which resulted in a record 5 billion USD fine for the search giant, shows that the current ruling conglomerates don't always have the user's best interests in mind. Not to mention user privacy, which with every data leak makes it painfully clear that change is needed.
One of those companies is Holo. Their aim, growing a peer-to-peer internet says Arthur Brock, co-founder of Holo. Their hardware, called HoloPort, is a pre-configured computer, optimized to host decentralized apps. "HoloPort is plug and play meaning it comes with the software already installed and optimized to run Holo. Plug it in, follow the instructions, and start hosting the network" says Brock about the device.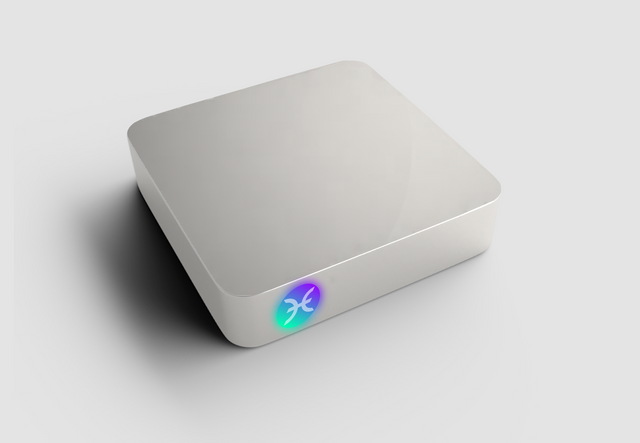 The Holo Port comes in 3 different operations. Specifications range from 2GB of RAM to 16GB of RAM and a 1.2GHz quad-core ARM processor to a 2.9GHz Intel quad-core octa thread processor.
Launched in February 2018 on the crowdfunding website Indiegogo, Holo sold over 2100 devices, went on to raise 25 Million USD with their ICO and Holo Fuel (Ticker: HOT), Holo's system for rewarding users was recently listed on Binance.
"Holo Fuel isn't like most other cryptocurrencies out there" says Brock. Based on a proof of work consensus system, users of the Holo network are rewarded for every service they complete for another user. This could be the hosting of files or providing computing power for dApps (decentralized apps). Brock continued, "We also link the amount of Holo Fuel directly to community engagement. This means that the more services provided by developers, the more users and the more data hosters are active on the Holo Network, the more Holo Fuel becomes available. This way, we can make sure Holo Fuel doesn't become a means of gambling and profit but more of a post-monetary system which rewards community engagement."
Nick Yap, founder of Volareo, a company developing the world's first blockchain smart speaker sees it as his mission to provide users with a true decentralized alternative to Google Home and Amazon Alexa smart speakers. That alternative, is meant to give back control over user privacy all while creating direct and meaningful relationships between the consumer and the content creator.
Volareo's Smart Voice Speaker will launch in August 2018 on Indiegogo.
The smart voice speaker Volareo is developing is aiming to capture the blockchain music market first and provide an easy platform for artist and users to interact. Nick explained that Volareo is building a smart speaker and open software platform on top of their hardware which aims to bring together diverse blockchain related streaming platforms, concert ticketing platforms, merchandising platforms and more so users have the freedom to choose which platform to use instead of being stuck with the platforms the big companies in the game control.
"Through the power of Volareo's voice control, users will be able to intuitively interact with our platform and more importantly, we support the world's most spoken languages" says Nick. "Blockchain music has a huge potential to drive badly needed revenue to artists, especially to independent artists. Transparently, directly and instantly. And the listener gets the chance to connect on a much closer level with the artist by being able to tip artists they like or to buy merchandising straight away, through the power of voice commerce."
"Our next step is our crowdfunding campaign on Indiegogo in August, followed by a token sale in August."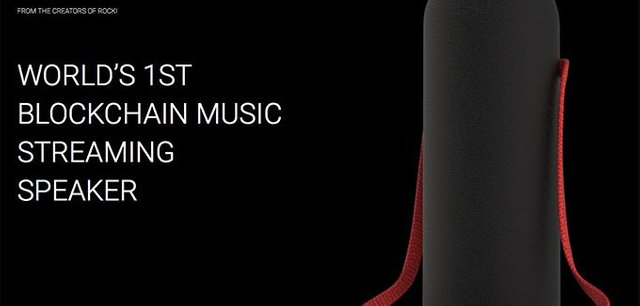 These consumer applications could be the long awaited applications for blockchain everyone has been talking about. If so, the trend seems to go towards a combination of hardware with a platform and a token as its backbone for a fully decentralized ecosystem.
Still wonder what Volareo is? Check this link to know more.
Subscribe to our newsletter for updates.